Online furniture start-up in first store location
Get great content like this right in your inbox.
Subscribe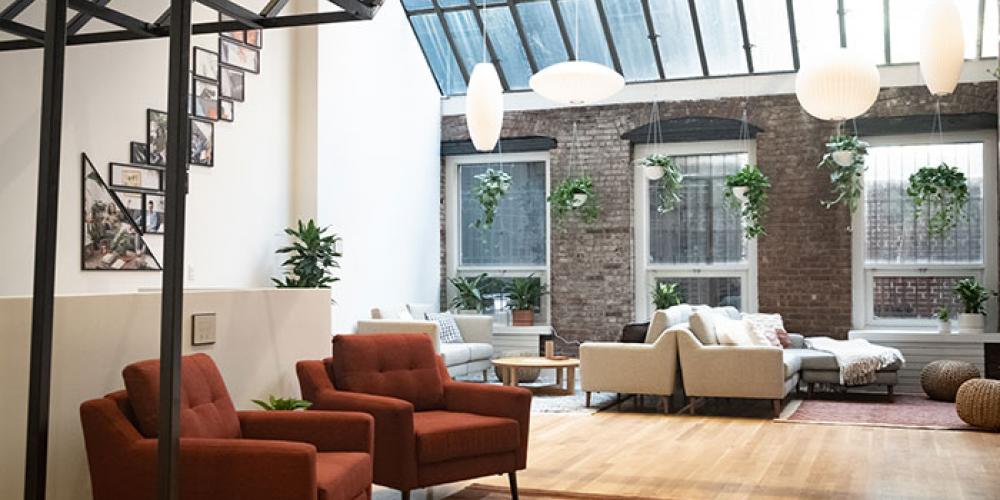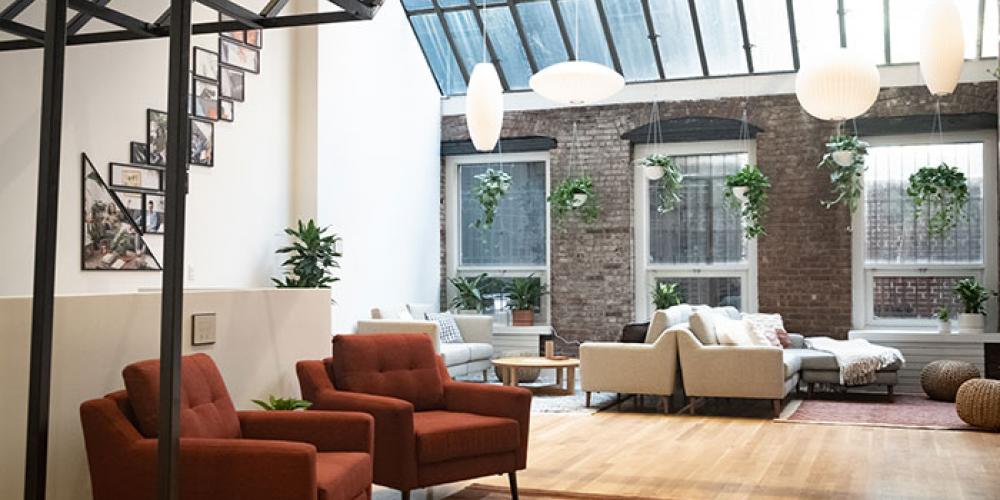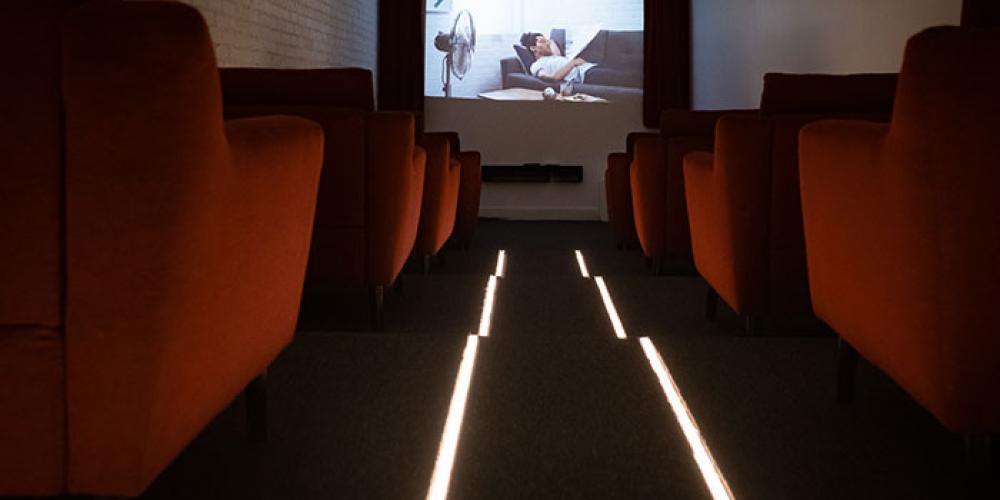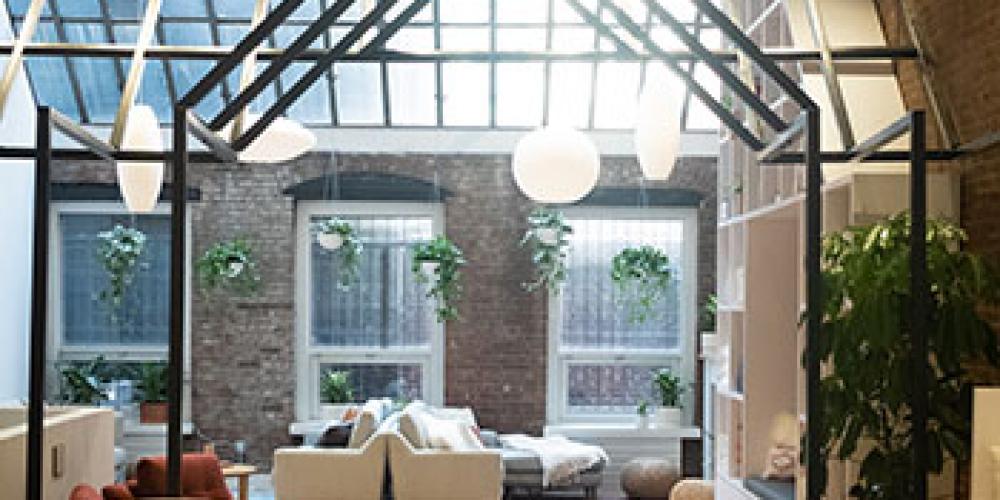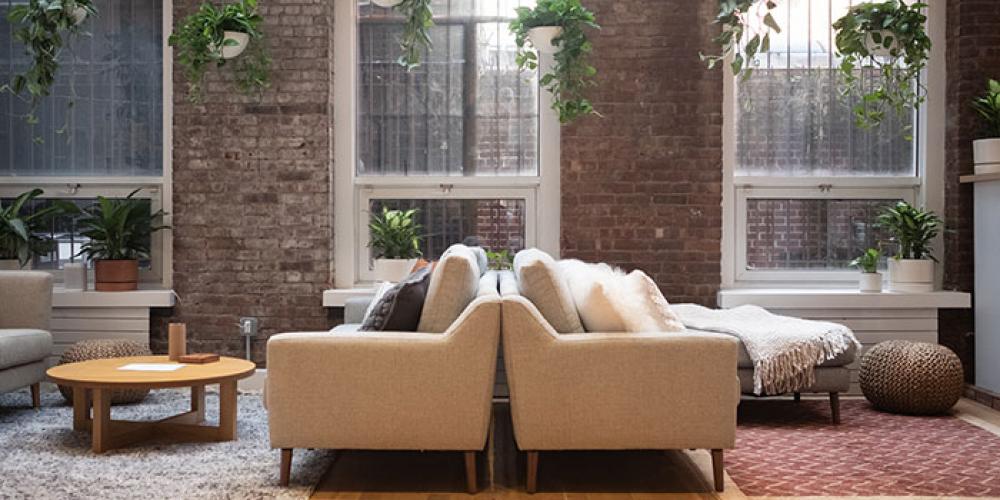 Another young digital brand is trying on brick-and-mortar.
Burrow has opened its first physical store, called Burrow House, in the SoHo section of New York City. The brand specializes in American-made sofas — delivered in a box — with a modern mid-century design aesthetic.
Burrow launched in April 2017. It has expanded its original product line from sofas to include ottomans, chaise sectionals, and armchairs. Product is delivered to the customer's door in a week.
The multilevel Burrow House is designed to represent the brand's expression of home. Customers can try out the furniture in ways that replicate how they would do so at home. They can relax in front of the fireplace, watch a movie in the private screening room and have fun creating their own videos in the green screen studio.
"Today, by opening the doors of Burrow House to the public, we're abolishing the idea of the typical furniture store," said Stephen Kuhl, co-founder and CEO of Burrow. "Burrow House isn't about shopping, though people can certainly place an order in the store. Burrow House is a place to celebrate the experiences we create in our homes."
Burrow has successfully raised $18 million in funding to date.
"We wanted to create furniture that's built to last, wouldn't take months to arrive, and was mindful of both people's lives and the planet," said Kuhl.
For more slideshows, click here.