First Look: FAO Schwarz drops retail anchor in London
Get great content like this right in your inbox.
Subscribe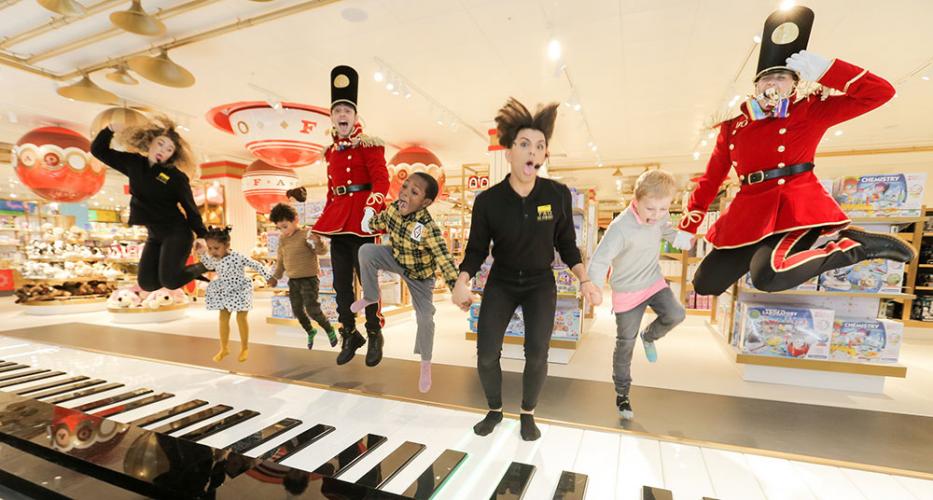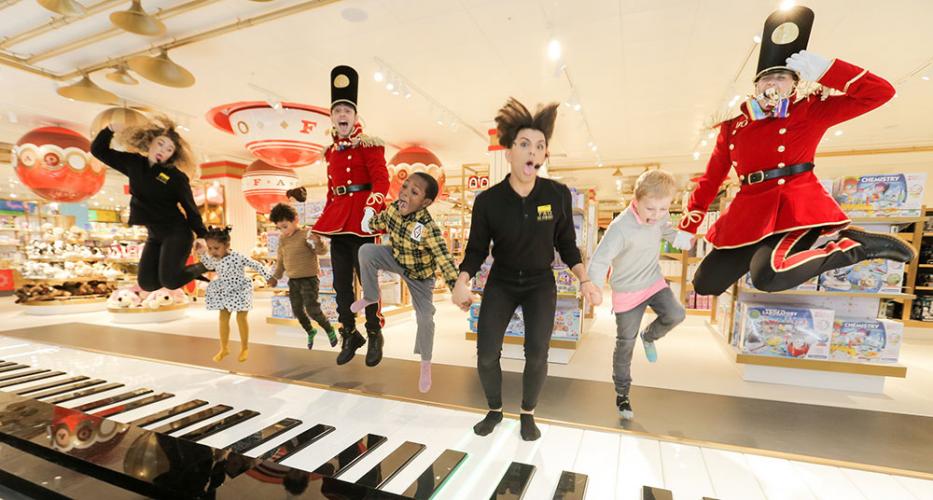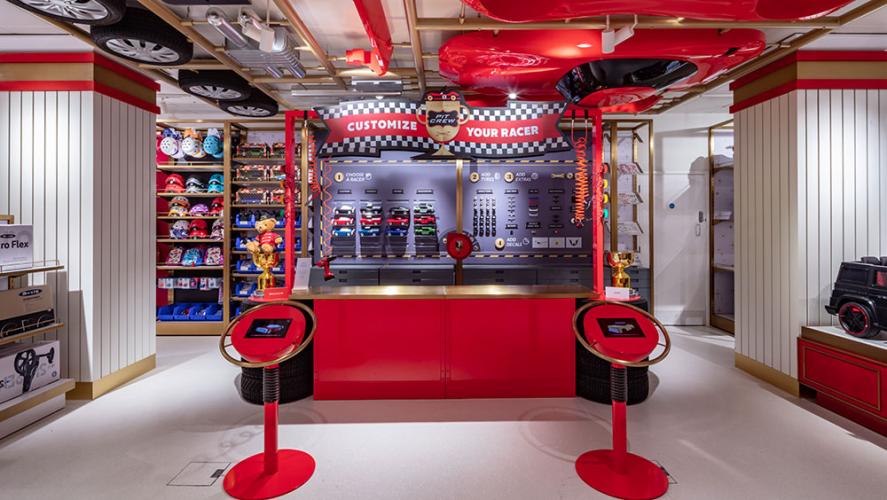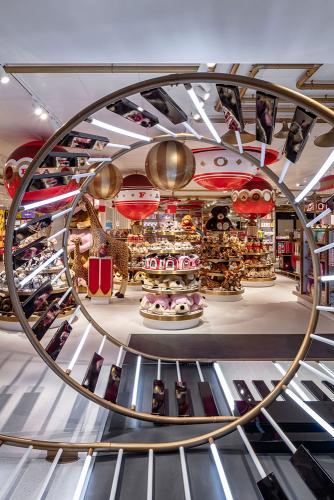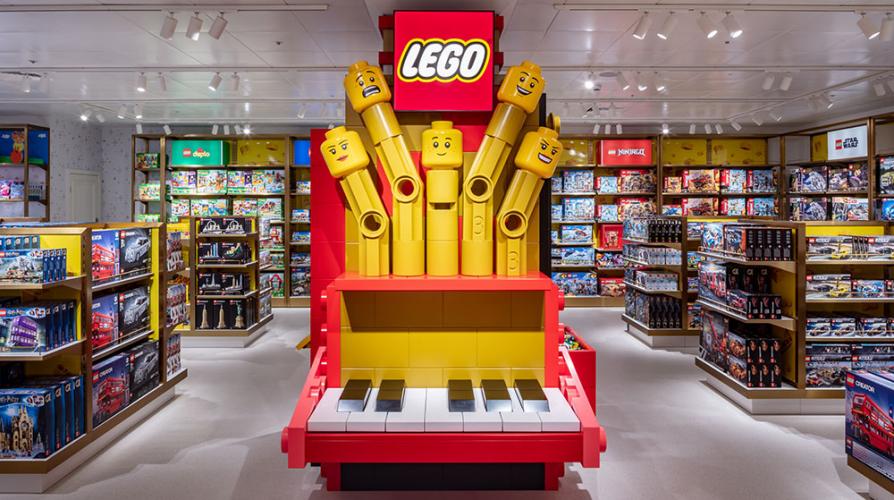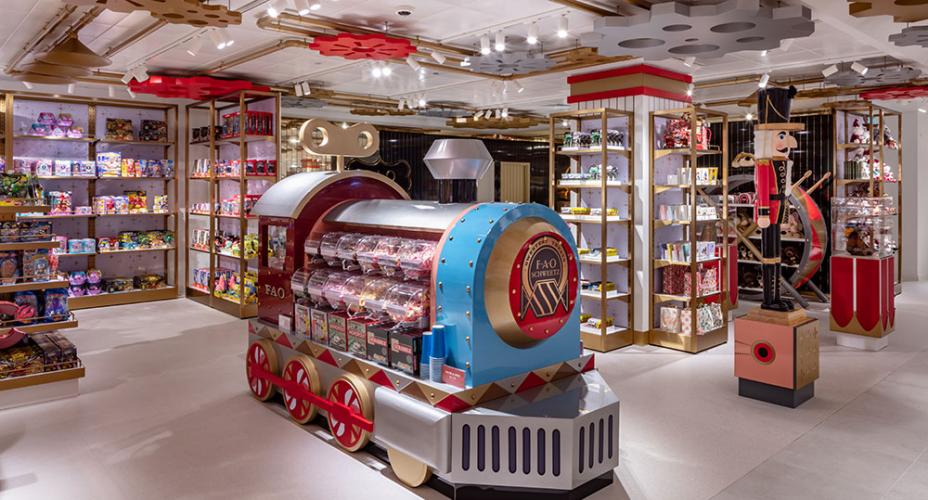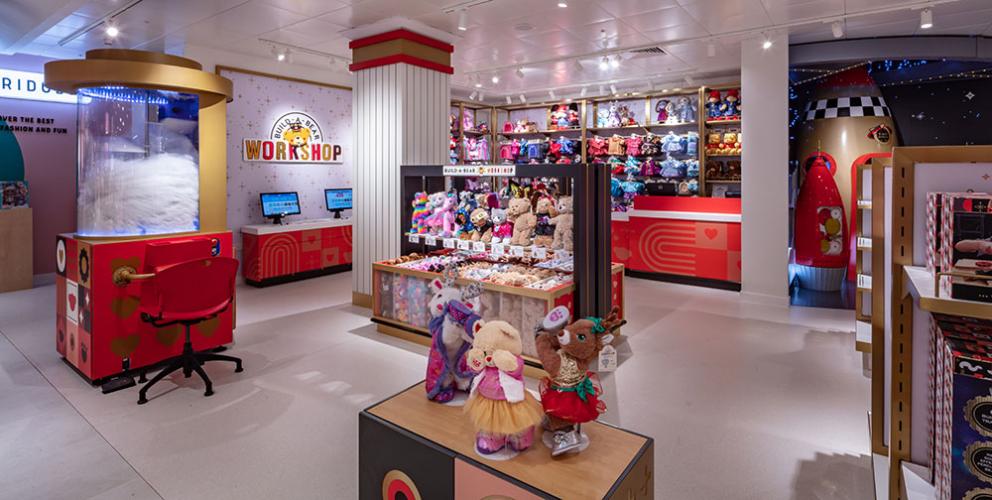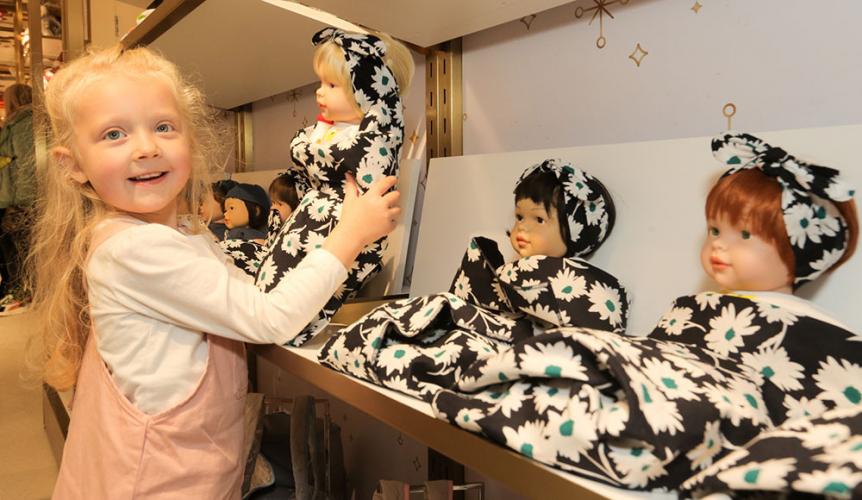 PHOTO CREDIT: FAO Schwarz at Selfridges
FAO Schwarz has opened its first brick-and-mortar location in Europe.
The 157-year-old brand kicked off its European expansion with the opening of a 22,000-sq.-ft. in-store "flagship" location in Selfridges department store in London. (A second outpost, a 6,000-sq.ft. space, opens on Oct. 29, at Arnotts in Dublin.).
FAO Schwarz at Selfridges features the brand's most iconic elements, including the signature dance-on-piano, greeters dressed as toy soldiers, clock tower and rocket ship. Other attractions include magic shows, baby doll adoptions, build-your-own race cars and an FAO Schweetz candy shop.
In addition to a wide range of dolls, plush toys, kids' tech, magnets, souvenirs, and automotive toys, the store features an exclusive line of toys and two new collections from the brand: a learning-focused science and technology line (Discovery #Mindblown) and a design-driven robotics and laser line (Sharper Image).
The London and Dublin stores mark the third and fourth FAO Schwarz locations to open worldwide in less than a year starting with New York City https://chainstoreage.com/daybreaker/first-look-fao-schwarz-returns-to-new-york-with-rockefeller-center-flagship in November 2018, and Beijing in May 2019. The expansion comes under owners ThreeSixty Group, which acquired the storied brand from Toys "R" Us in 2016. (ThreeSixty designs, sources and distributes consumer products under a portfolio of owned and licensed brands that include FAO Schwarz, Sharper Image and Discovery.)
In addition, through an agreement with Hudson Group, FAO Schwarz and FAO Schweetz shops will open in airport terminals nationwide. 
According to reports, ThreeSixty plans to open 12 to 15 FAO Schwarz flagships in major cities around the globe. Similar to London and Dublin, the locations will be licensed or franchised shops operated by an international partner.   
"The opening of these flagships and expansion in Europe further exemplifies FAO Schwarz as a global kids lifestyle brand," said Jan-Eric Kloth, COO of ThreeSixty Group, owners of FAO Schwarz. "FAO Schwarz has proven time and again that our in-store experiences are key to creating a memorable visit filled with wonderment and excitement for kids of all ages."