Check out H&M's new small — and local — tech-enhanced store format
Get great content like this right in your inbox.
Subscribe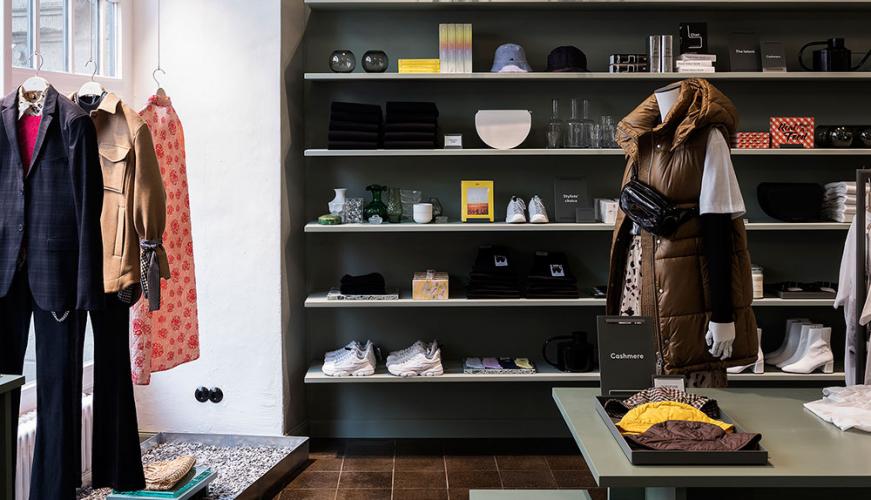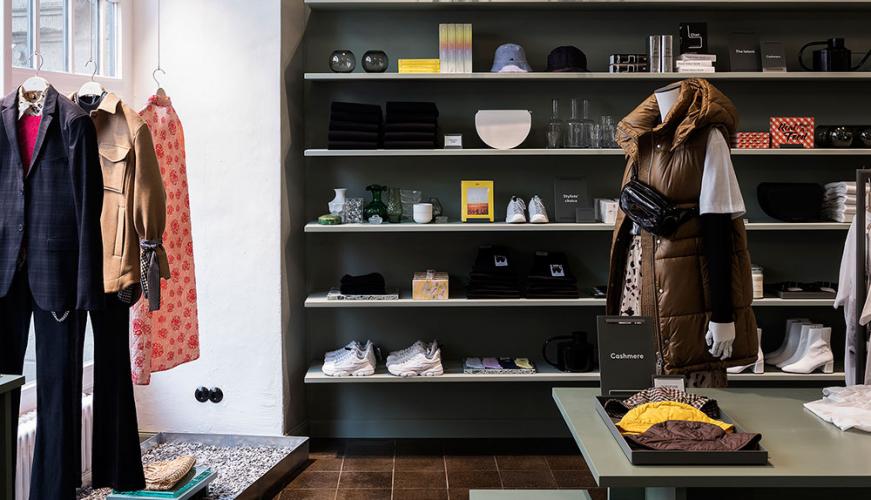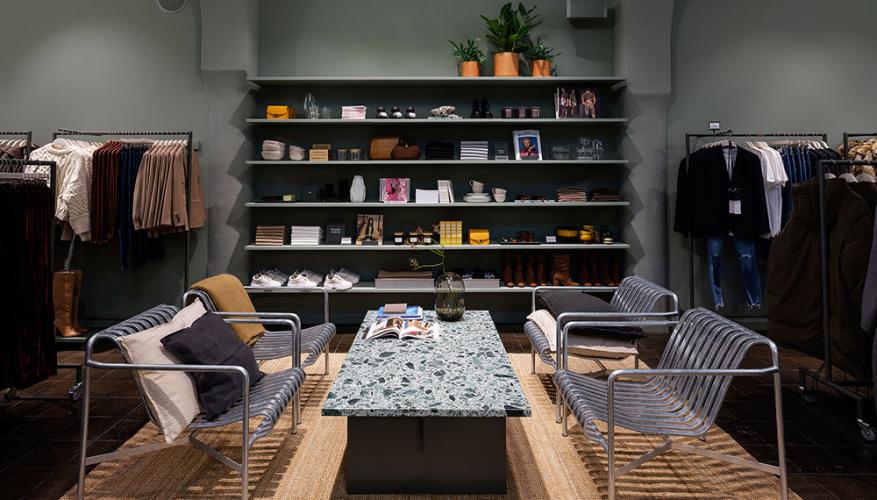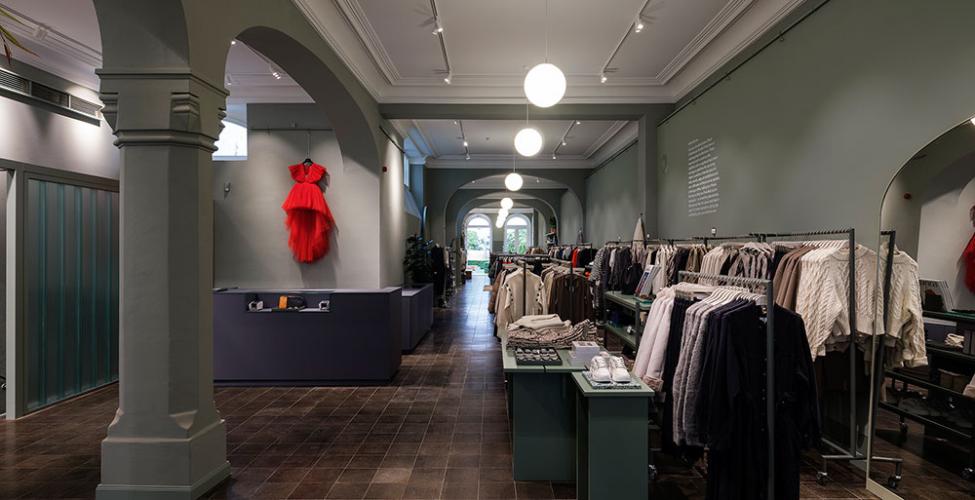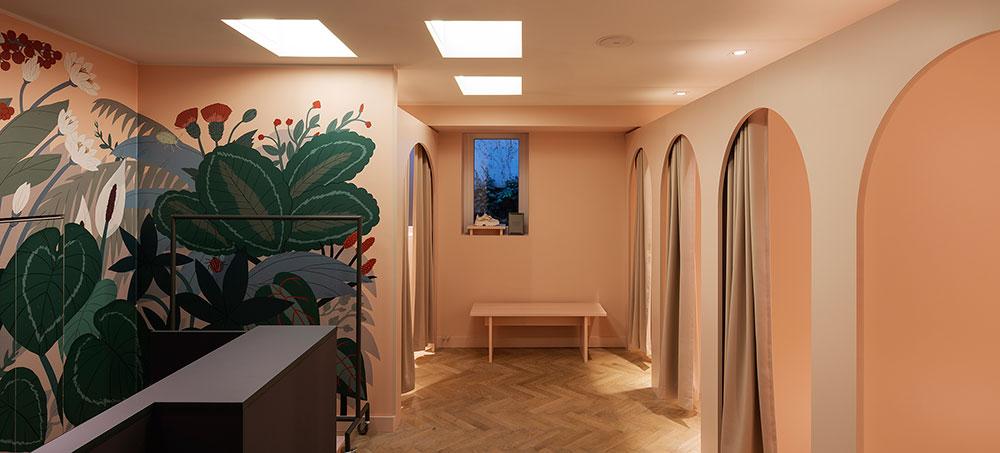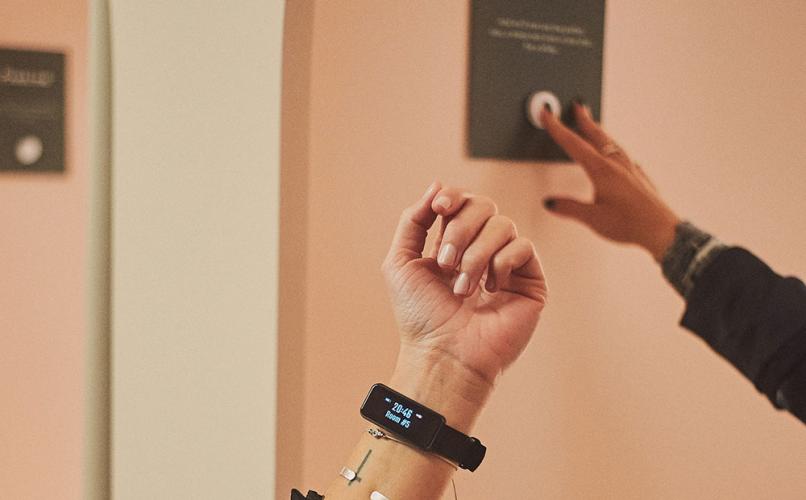 H&M's new flagship in Berlin offers more than clothes. 
The Swedish fast-fashion giant opened its first "hyper-local" flagship in Berlin, in the city's trendy Mitte Garten creative district. The approximately 3,300-sq.-ft. space is one of H&M's smallest locations to date. It has a boutique-like feel, with pale green walls, vaulted ceilings, and wood and white shelving.
The store blends the digital and the physical. It is equipped with two Microsoft Surface Studio 2 styling touchscreens that allow customers to browse H&M's complete collection and build an outfit. Customers can call for assistance from buttons in the smart fitting rooms. 
Customers, store employees, office staff and management are all connected to a system via an internal application that is based on Microsoft Teams and PowerApps. It is linked to a wearable for notifications and alerts (such as a call from a fitting room) that employees wear on their wrist. Via the app, H&M's employees can, among other things, receive updates on, for example, new collections, trends, and scheduling. 
The in-store merchandise mix is highly curated and targeted to appeal to the local clientele, with fashions drawn from H&M's main collection and select external brands (most of them Berlin-based) along with vintage pieces.
More than a store, H&M Mitte Garten has a regular schedule of events such as lectures, fashion talks and yoga. It also boasts a café, a garden and a showroom space where upcoming trends and looks will be presented to customers before making their store debut.
"It's [the store] a test for us as a global retailer to elaborate around how we can be more personal and locally relevant," said Anna Bergare, business development, H&M Laboratory, where the retailer tests new concepts and technology.