Trending Stores: AE Studio, New York
Get great content like this right in your inbox.
Subscribe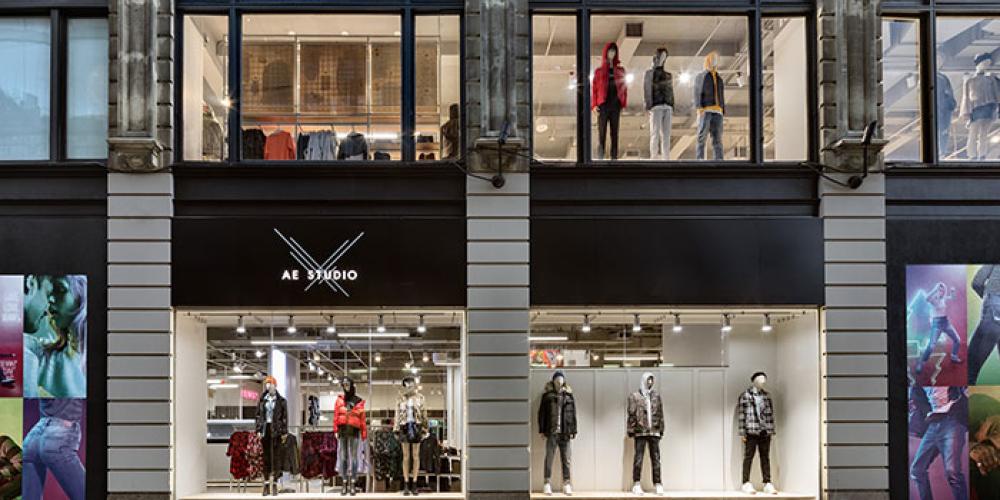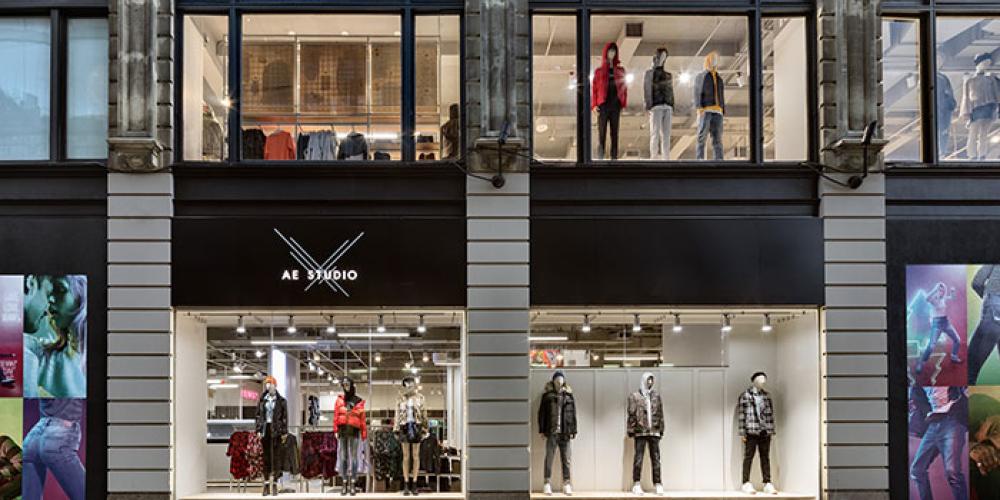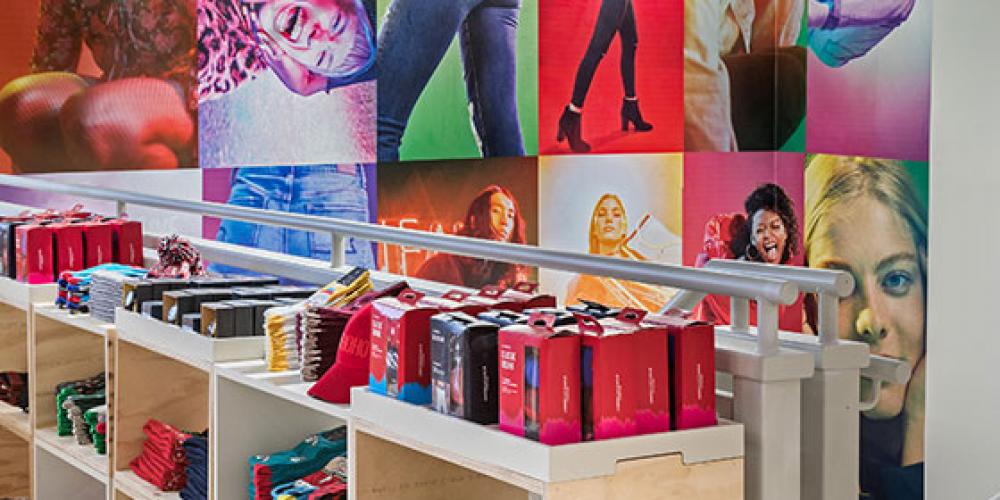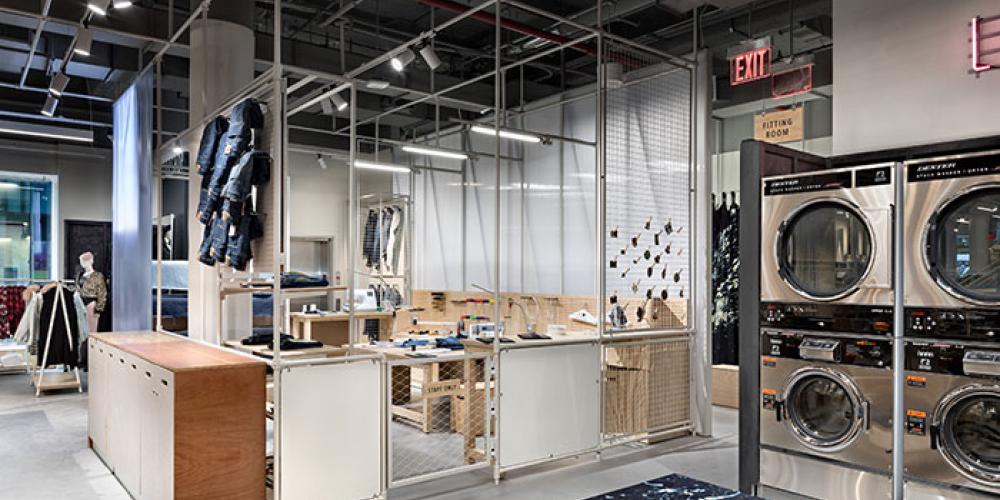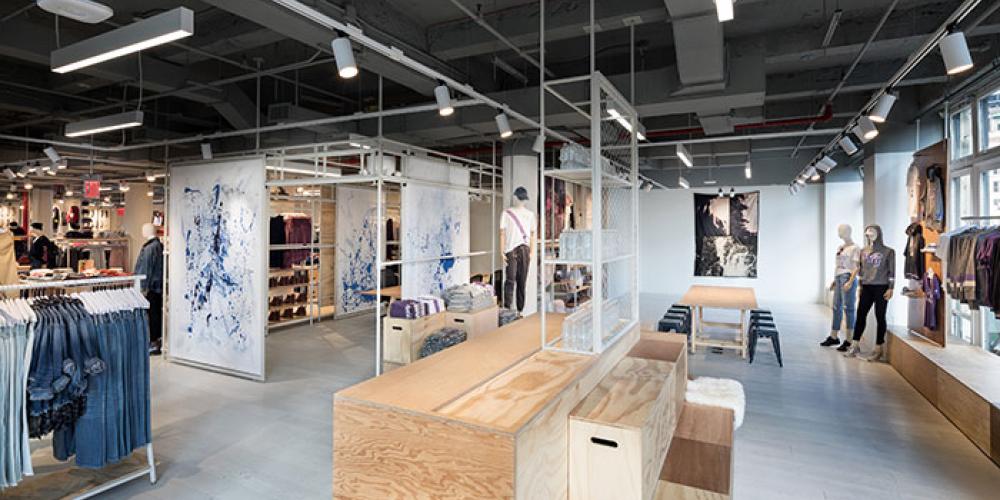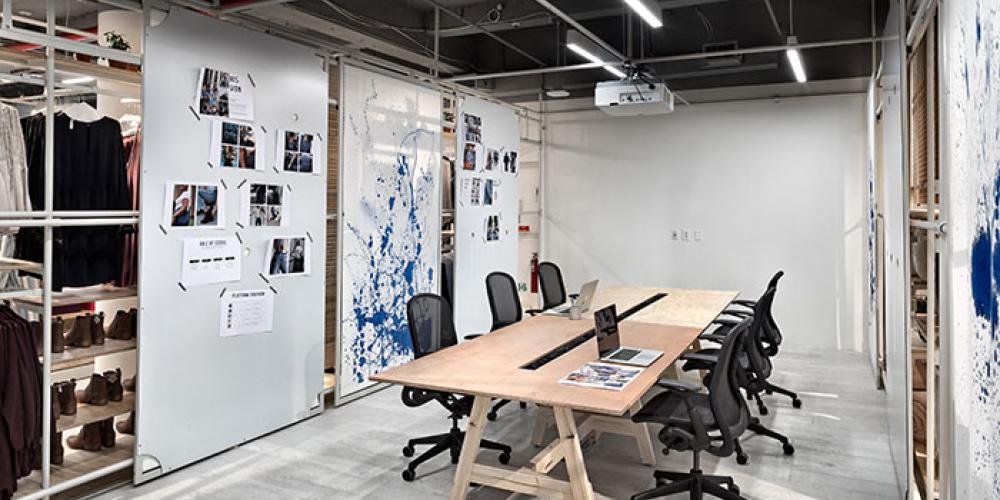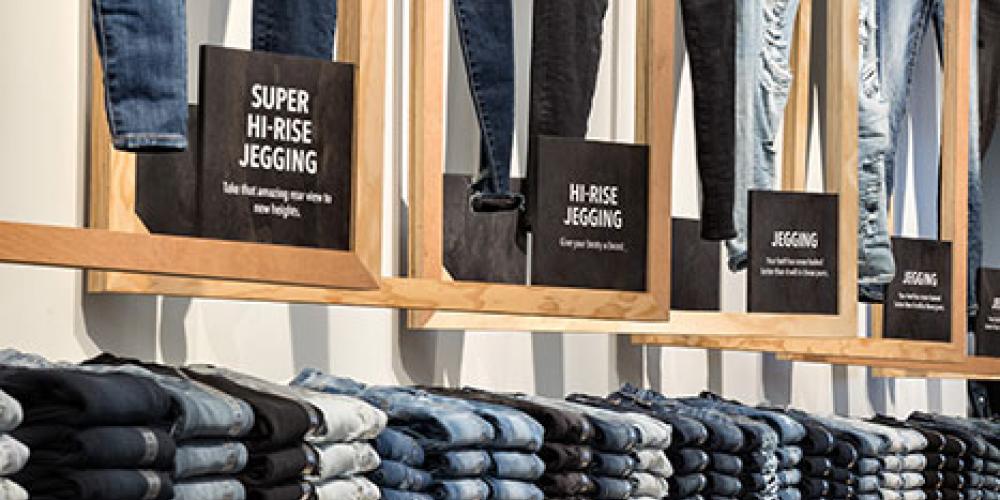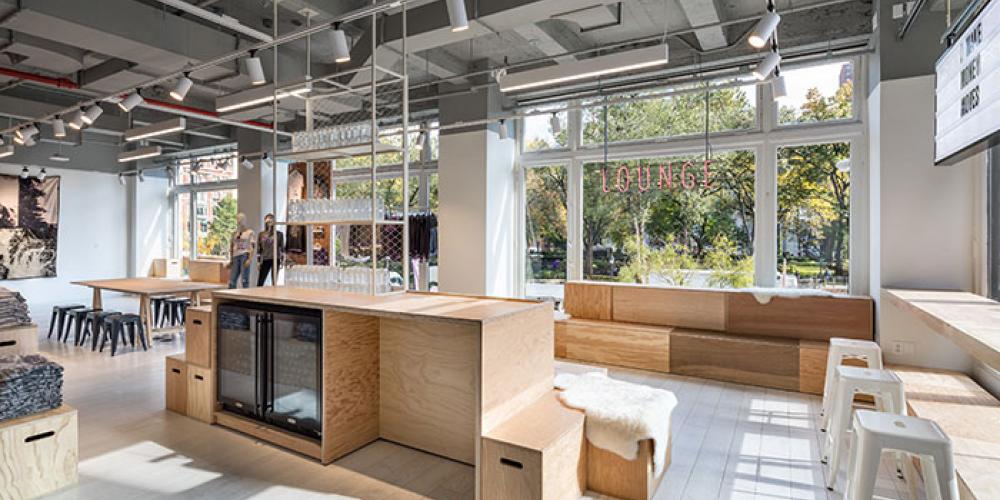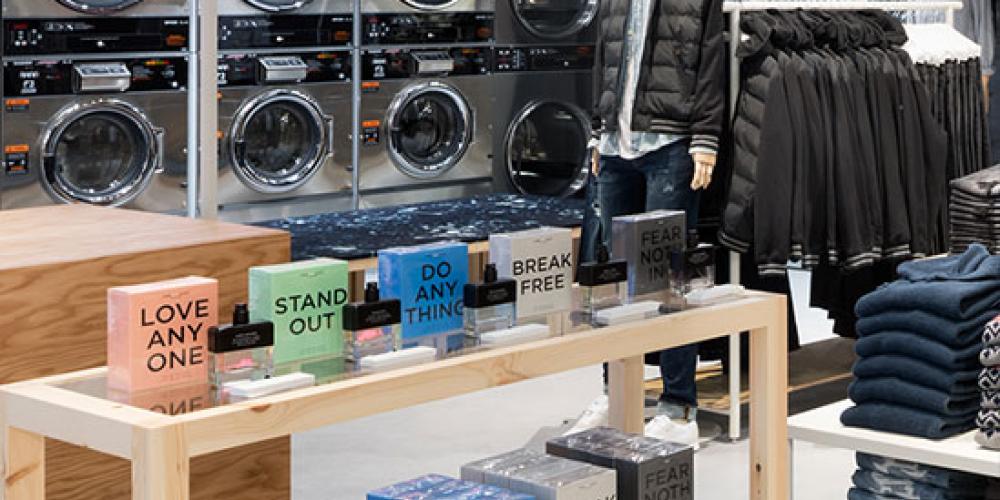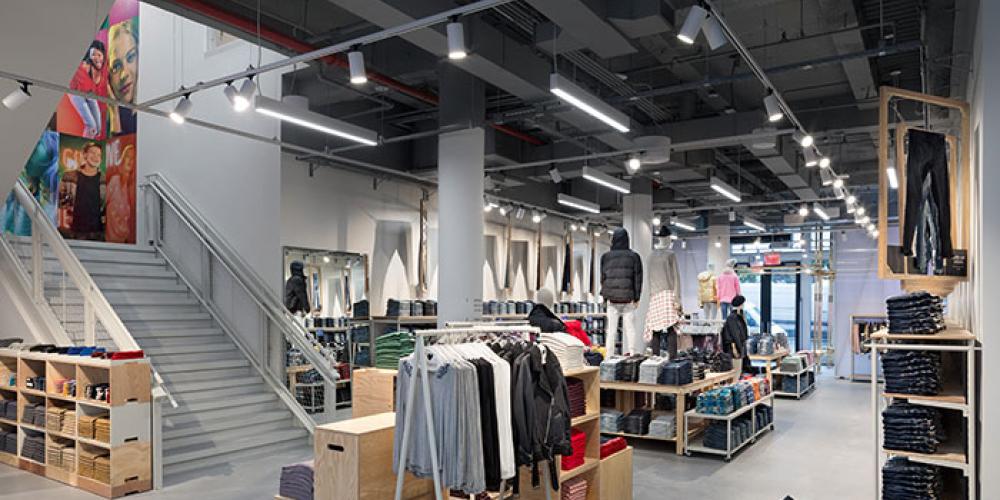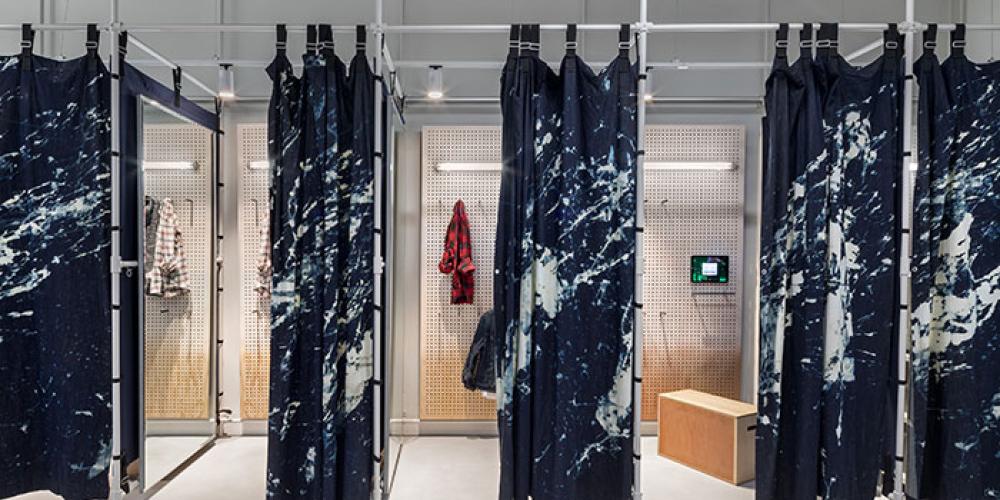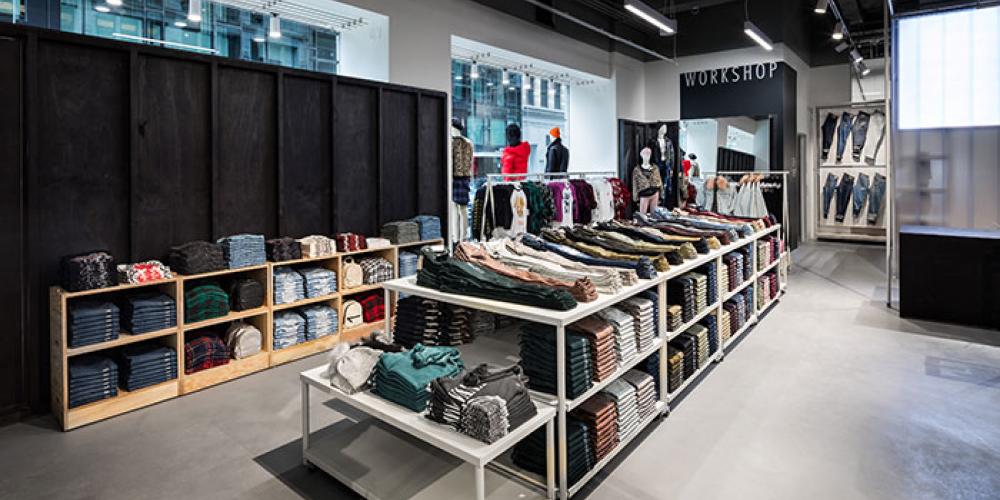 American Eagle Outfitters is doubling down on denim — and inviting students to do their laundry for free.
The teen retailer transformed its store in Manhattan's Union Square area into a customer-focused, experiential concept called AE Studio. Designed by Checkland Kindleysides, London, the focal point of the 15,892-sq.-ft. store is the first-floor "jeans gallery," complete with a "Maker's Shop" that offers options for customers to personalize their jeans. Throughout the gallery, products are presented as art pieces on canvas stretchers. iPads provide a deeper dive into product fit and specifications. The fitting rooms are also equipped with iPads that allow customers to personalize their shopping experience and engage the brand.
In an unusual twist, AE Studio features a wall of washers and dryers where students (the store is close to NYU) can do their laundry for free. While they wait, they can hang out with friends or study in the studio bar and seating area, with free WiFi and refreshments.
In addition, the store boasts its very own social media team who have a work space to directly engage with customer and create relevant content in real time.
On the merchandise front, the space includes capsule collections co-created with new brands, emerging designers, and artists. This includes an exclusive collaboration with Atelier & Repairs, which features one-of-a-kind garments for men and women repurposed and customized solely from American Eagle's previous collections
Visually, the store reflects the work-in-progress attitude of American Eagle's core customer, with a pared back interior that blends functional and improvised materials.
For more Trending Stores, click here.