Godiva Café makes U.S. debut
Get great content like this right in your inbox.
Subscribe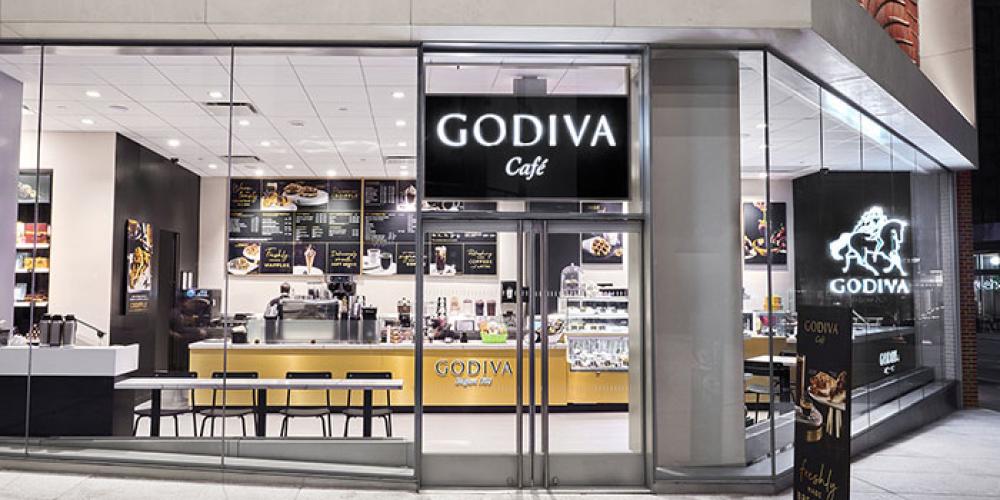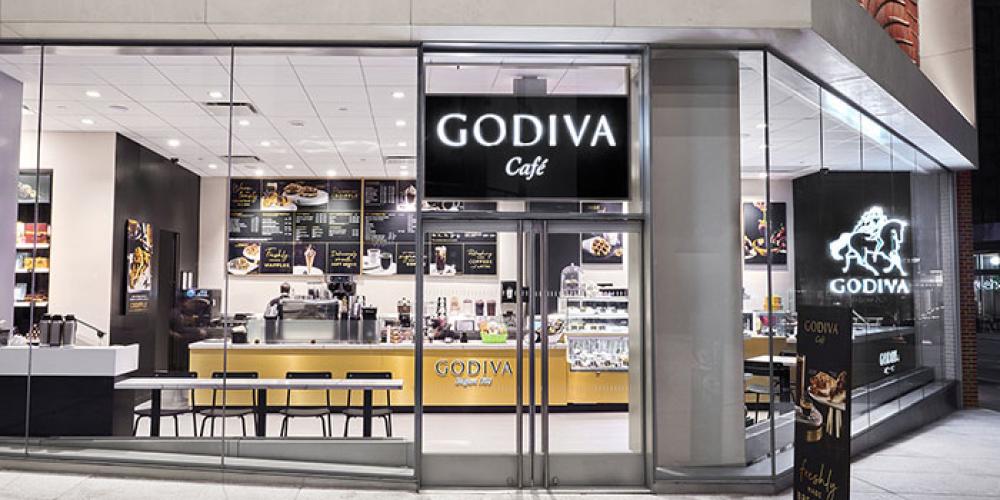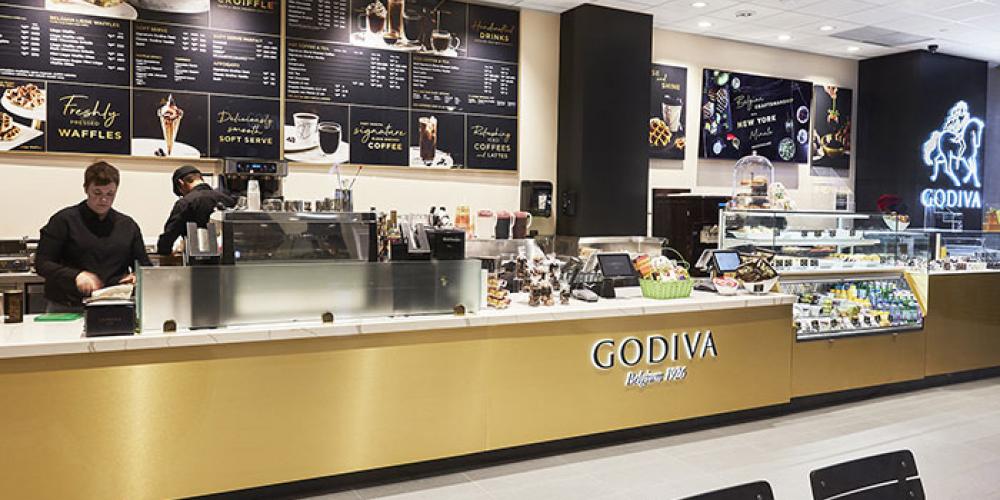 Godiva has ambitious growth plans for its café concept, which has opened its first U.S. outpost.

Located Manhattan's East Side, the 1,200-sq.-ft. space has a menu that features sweet and savory items, ranging from croissants and cookies to sandwiches and salads, as well as specialty beverages. The star of the menu is an exclusive item called the "croiffle," a croissant pressed into a waffle that is filled with different flavors, including cheese, egg, gouda and Godiva chocolate.

Godiva expects to open 10 more cafes in New York State by yearend. More long term, the plan is to expand the model to 2,000 locations worldwide, with over 400 planned in the Americas. (Godiva is working with Crown Retail Services, which provides strategic retail leasing and tenant representation services, and Bialow Real Estate, a full-service real estate consulting firm, on a national basis.)

Loyalty program expert Tom Caporaso, CEO of Clarus Commerce, called Godiva's cafe strategy a smart move from a customer loyalty perspective.

"One of the greatest assets that brick and mortar brands like Godiva have is their physical real estate, and adding a refreshed component to the in-store experience will create renewed excitement for both long-standing and new customers," he said. "The chocolatier has already established itself as a premier brand for special occasions, but these eateries now also allow it to be a staple in its customers' everyday lives. This will help create a deeper, more meaningful connection to the brand, and build consumer loyalty over time."

The café push is being spearheaded by Godiva CEO Annie Young-Scrivner, who took the reins at the company in fall 2017 after serving as global chief marketing officer of Starbucks and president of Tazo Tea.

"This is a very pivotal time for Godiva as we transition to align with the ever-changing consumer behavior," said Young-Scrivner. "We have an aggressive growth plan for the next six years which includes expanding our footprint of 2,000 cafés worldwide with a focus on growth in the Americas."

Godiva currently operates 800 stores in 105 countries. Some of those locations will be transformed into cafes. Other cafes will open in airports and as freestanding stores.

Godiva said its café format has seen international success, with locations currently open in Japan, China, Belgium and the Middle East.