First Look: Walmart debuts freestanding health center format
Get great content like this right in your inbox.
Subscribe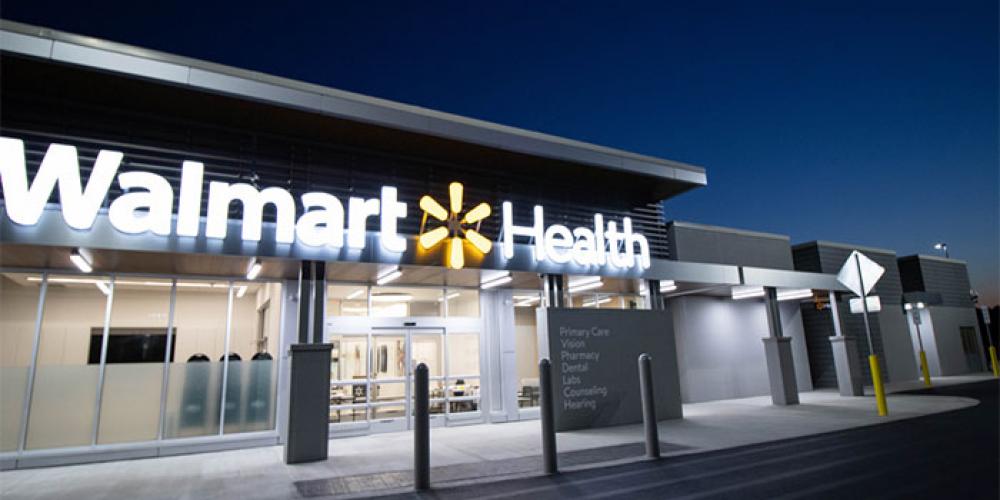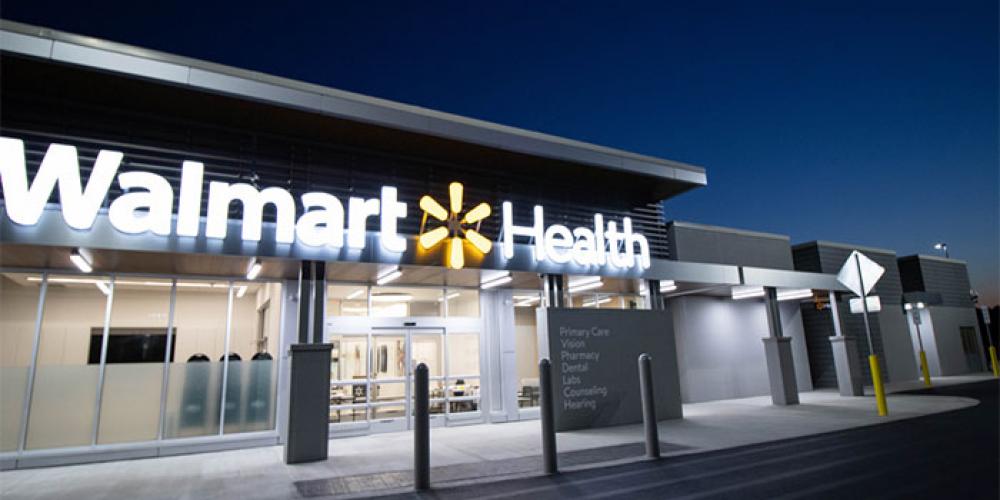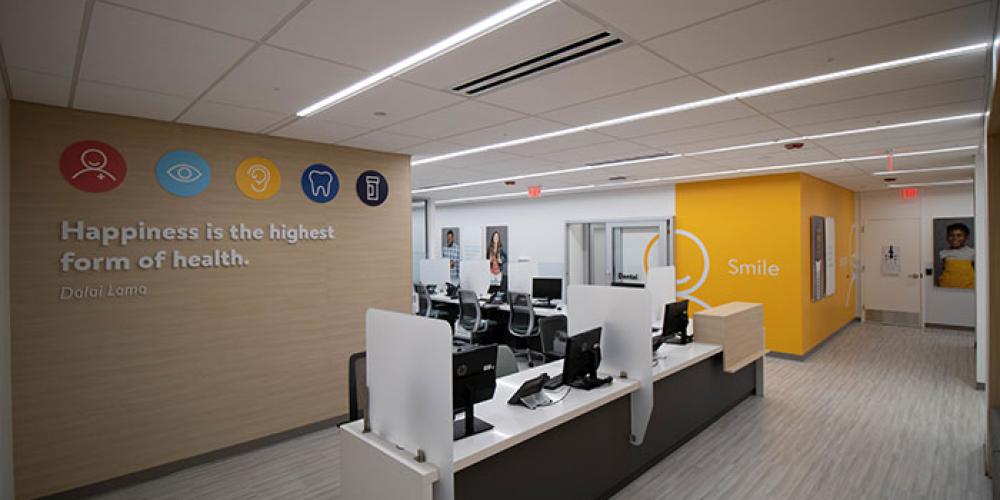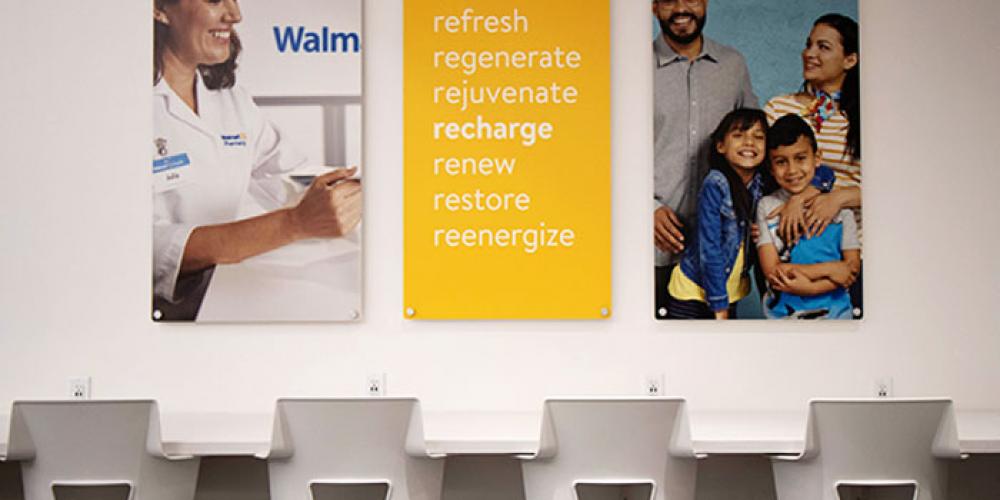 Walmart has moved deeper into health care with the opening of its first-ever standalone facility devoted to health and wellness.
Located in Dallas, Georgia, directly adjacent to a remodeled Walmart supercenter, the new "Walmart Health" held its grand opening on Friday, Sept. 13. The 10,000-sq.-ft. facility offers an array of services — primary care, laboratory tests, X-rays and diagnostics, counseling, dental, optical, hearing, health insurance information and enrollment, and community health education with online education and in-center workshops — all under one roof. A second location, in Calhoun, Georgia, is scheduled to open early next year.
Walmart Health is designed to provide "low, transparent pricing" for key health services, regardless of insurance status. Customers will be notified as to the estimated cost of their visit when they book their appointment.
The cost of services is detailed in a
price sheet
on Walmart's website. (The retailer noted that charges shown for a few specific services, such as dental crowns, are averages, with actual costs to be determined on a case by case basis.)
A primary care office visit costs $40; annual checkups cost $30 for adults and $20 for youth; and flu, strep and mono tests cost $20 each. On the counselling side, new patient therapy intake is priced at $60, while individual (45-minute) counseling services for existing patients is $45.
Dental services start at $25 for an exam that includes X-rays and go up to $225 for in-office teeth whitening. A filing costs anywhere from $75 to $125. Optometry services include $45 routine vision exams and $55 contact lens fittings.
"The customer is at the heart of everything we do, and that focus is reflected in the new Walmart Health center," said Sean Slovenski, senior VP and president of Walmart U.S. health and wellness. "For the past year, a team of healthcare experts and visionaries inside and outside of Walmart have been working hard to bring this concept to life in Georgia, and the journey we've been on is just the beginning as we aim to bring quality, accessible healthcare to our customers."
Walmart said it is using technology to streamline the clinic's scheduling, check-in and payment processes, allowing customers to get estimates on the cost of their services and do other activities without paperwork.
"We plan to use our location in Dallas, Georgia, to learn how best to work with our partners to deliver the quality, affordable and accessible care customers want with the goal to take the Walmart Health center model to the other communities we serve," said Slovenski.