First Look: The RealReal takes online experience to brick-and-mortar
Get great content like this right in your inbox.
Subscribe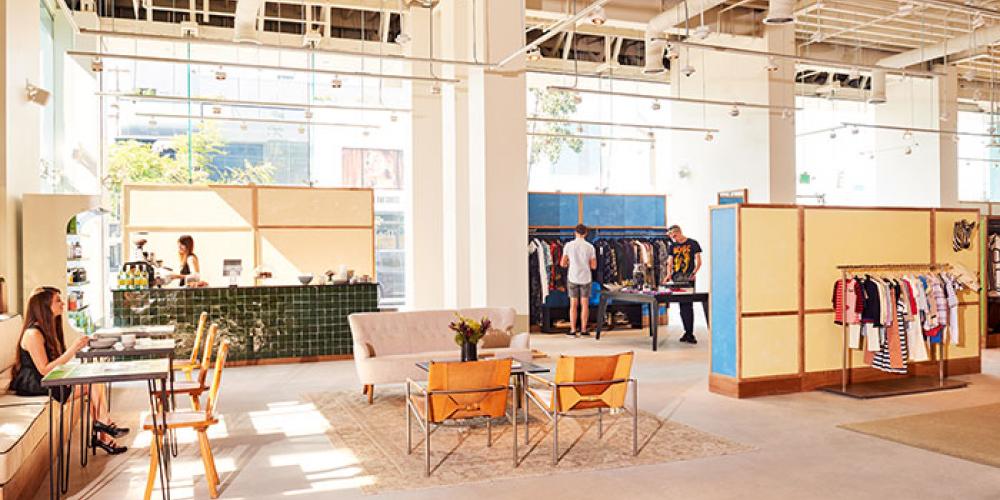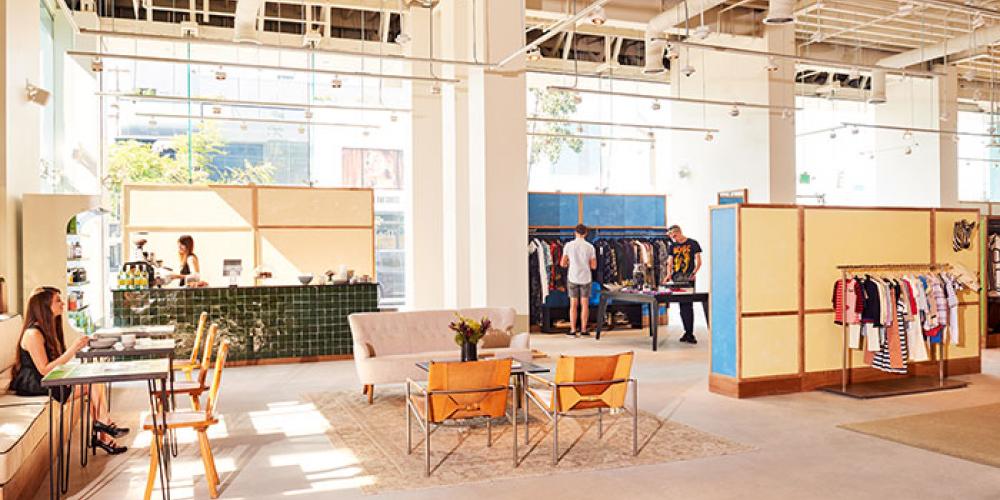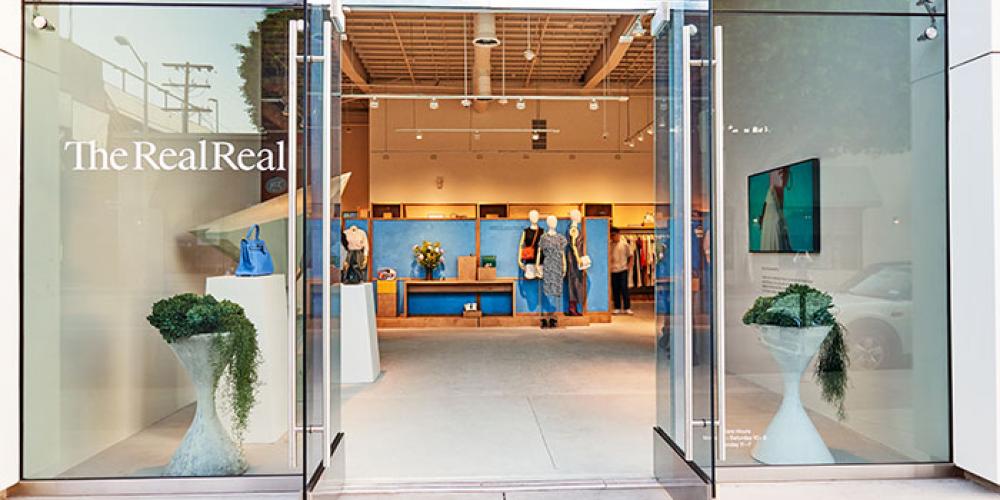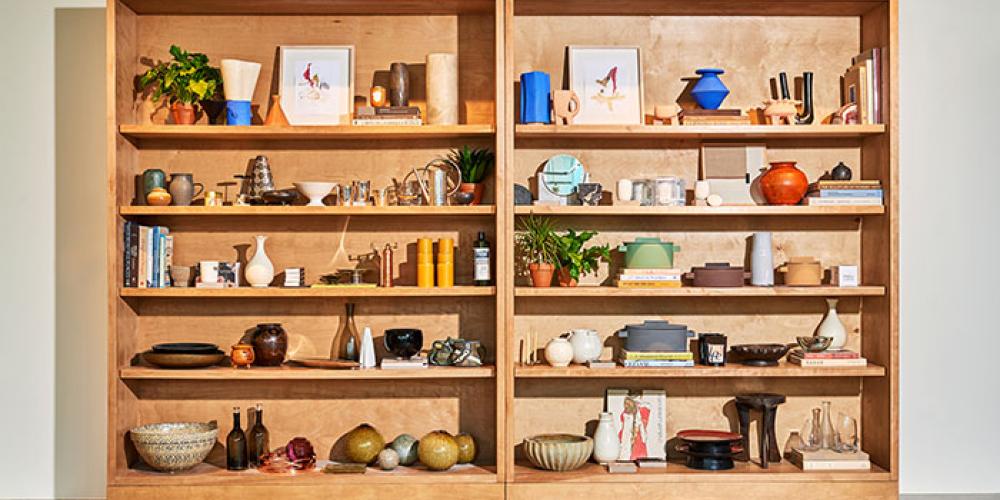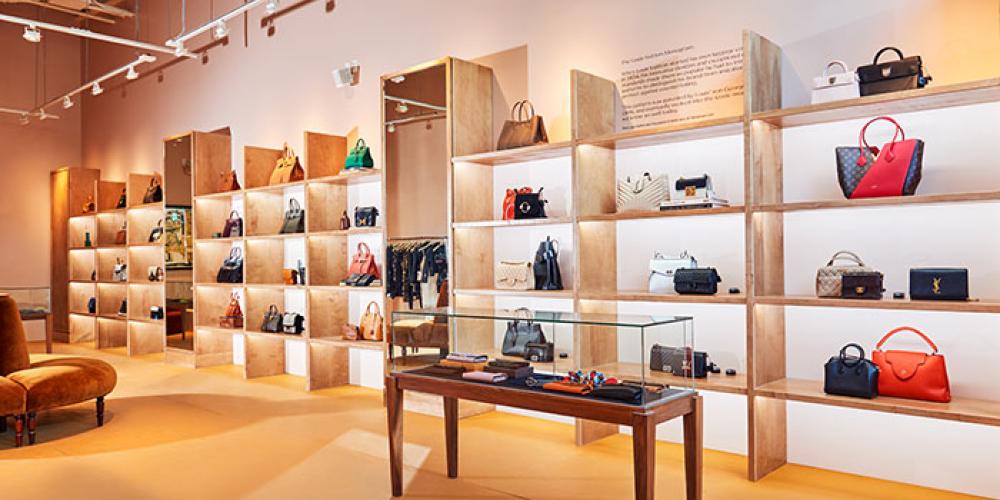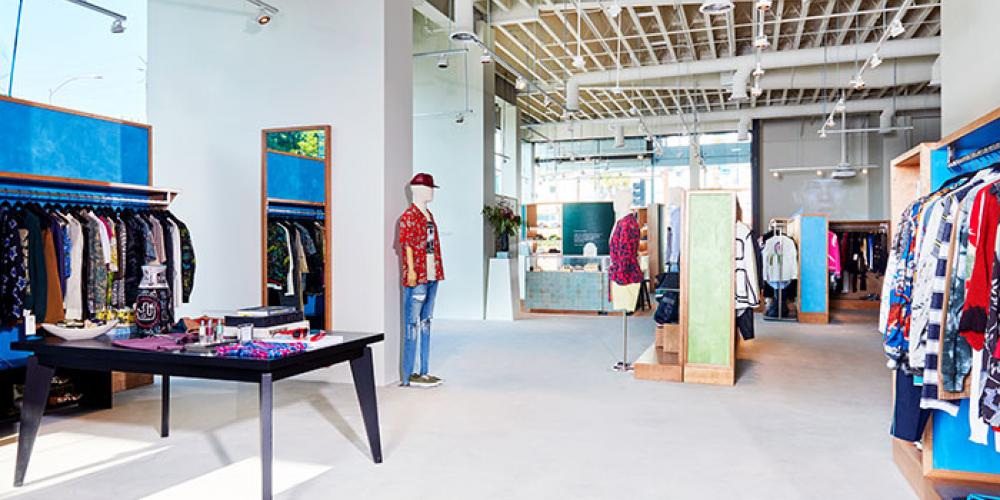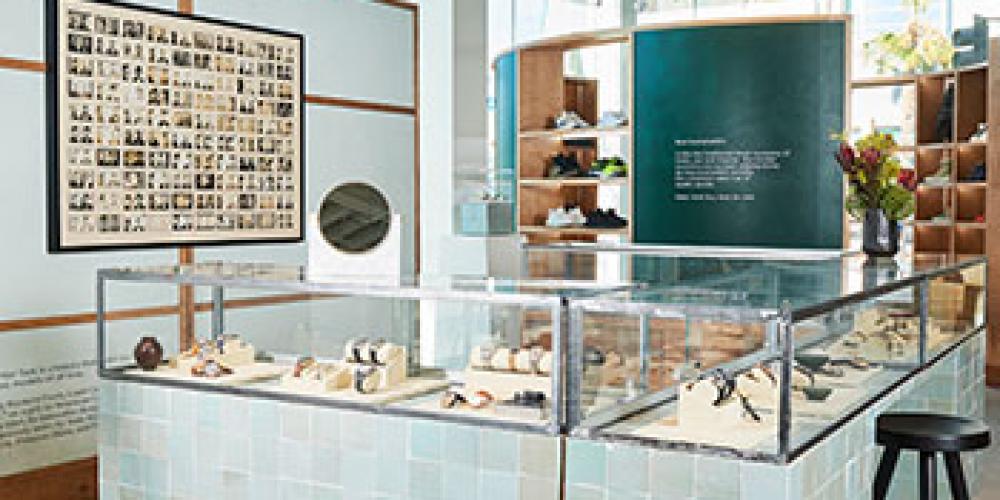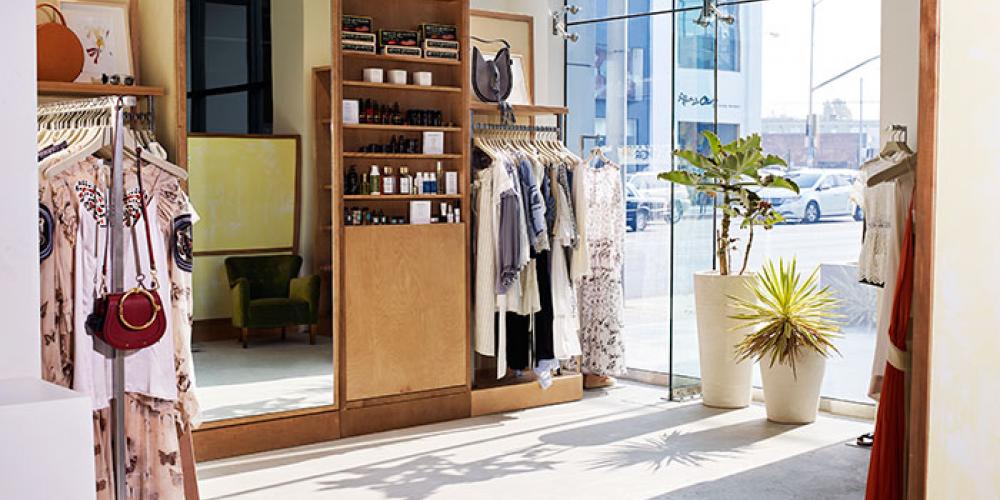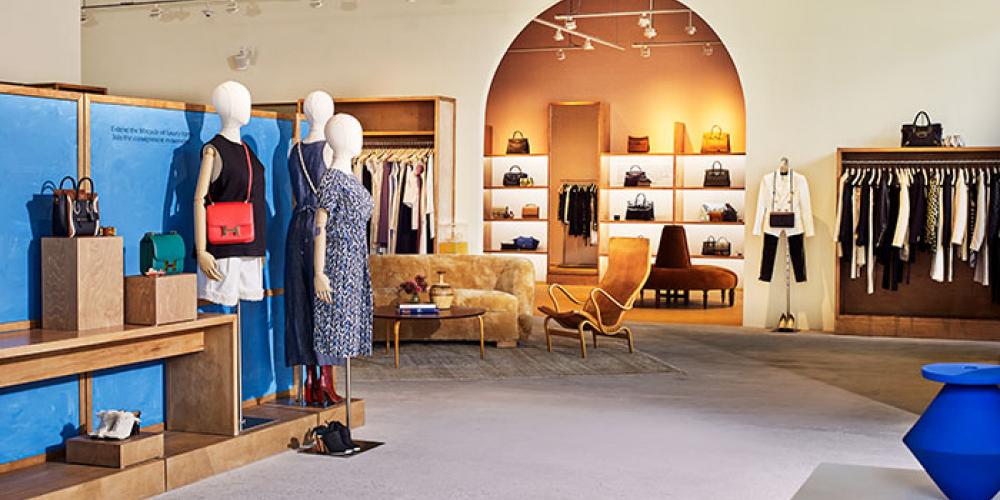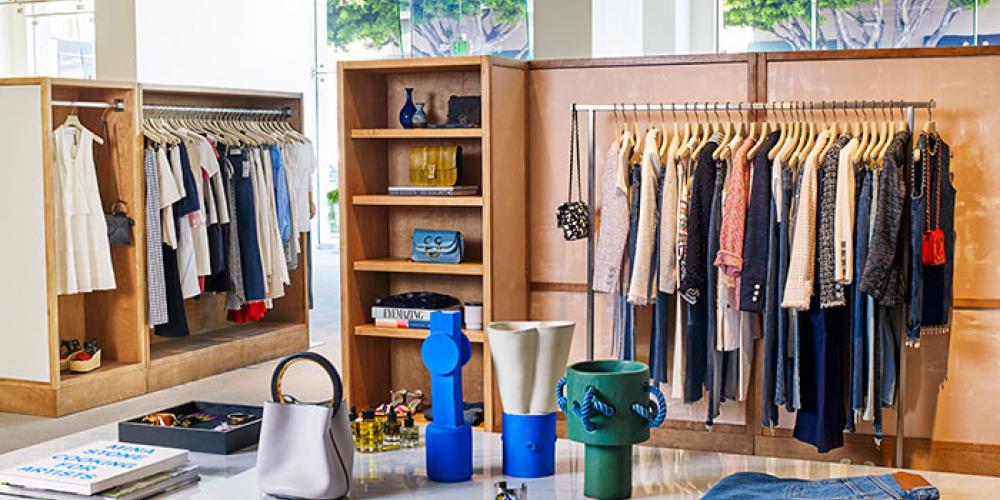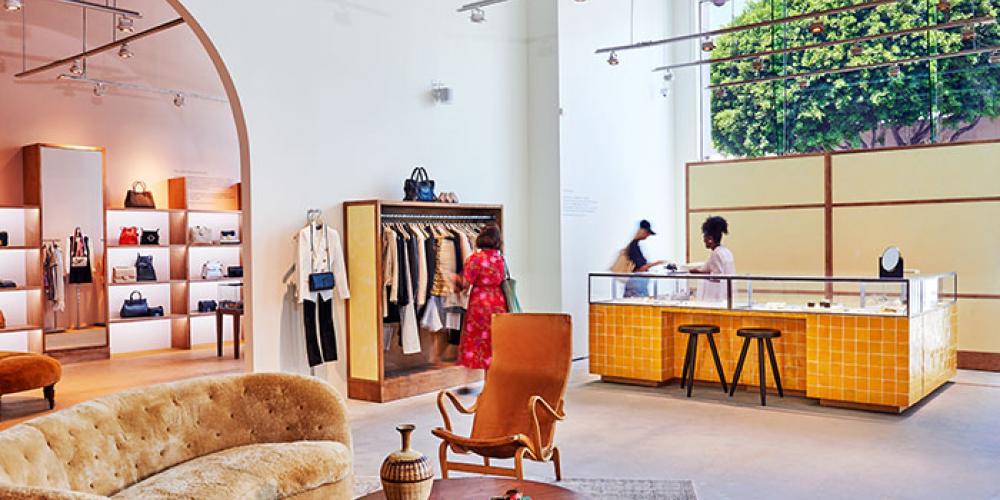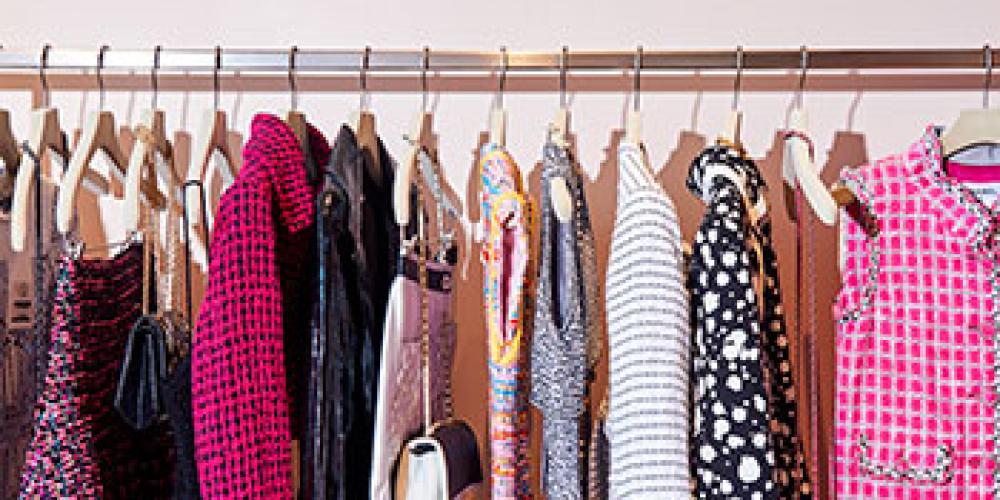 With luxury resale booming, online consignment start-up The RealReal is on a roll, opening its second permanent store on the heels of securing a new round of funding.
The company's new outpost is located on trendy Melrose Avenue in West Hollywood, Calif. The 12,000-sq.-ft. space, which includes a separate 5,500-sq.-ft. men's shop with its own entry, encompass The RealReal's entire merchandise offering, from designer apparel for men, women and children to jewelry and accessories to furniture and art. It also features a café.
Similar to the brand's
Manhattan flagship
in SoHo,the store offers an array of services, including free authentications and appraisals of jewelry, watches, and handbags. It also offers regularly-scheduled workshops in authentication, styling, design, and current trends.
Other store highlights include:
• A "sneakerdome," watch bar with rare watches, and a suiting and tailoring area in the men's shop;
• A 1,500-sq.-ft. handbag "vault" with wall-to-wall luxury handbags;
• Personal stylists; and
• Curbside and in-store consignment drop-offs.
Last week, The RealReal announced the closing of $115 million in Series G financing, bringing the total raised in private equity capital to $288 million. The company, which says it stands apart from other consignment sites in that it takes possession and authenticates every item prior to sale, plans to use the funding to expand its portfolio.
"This new round of funding will allow us to expand our brick-and-mortar footprint into new markets, as well as support our growing supply of luxury goods with new e-commerce fulfillment centers," said Julie Wainwright, CEO and founder, The RealReal.
The company's expansion comes as consumers are showing renewed interest in consignment retail. The apparel resale market, including online and offline sales, is expected to grow to $33 billion in 2021 from $18 billion in 2016, according to a study by Coresight Research.
The West Hollywood RealReal store utilizes RealReal 360, the retailer's proprietary technology solution that provides a unified view of all inventory and customer behavior across the brand's channels, including brick-and-mortar, desktop, mobile, e-commerce centers, and its luxury consignment offices.
For more slideshows, click here.