First Look: Starbucks opens first U.S. sign language store
Get great content like this right in your inbox.
Subscribe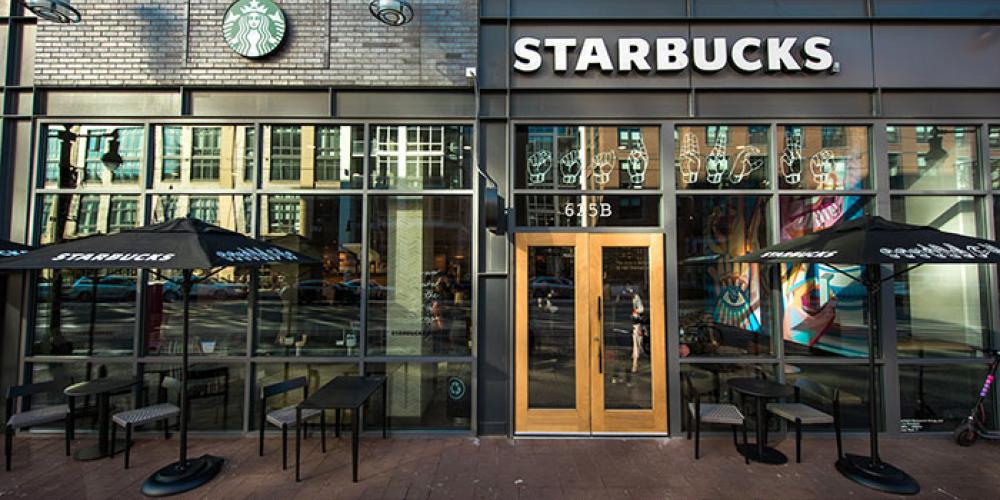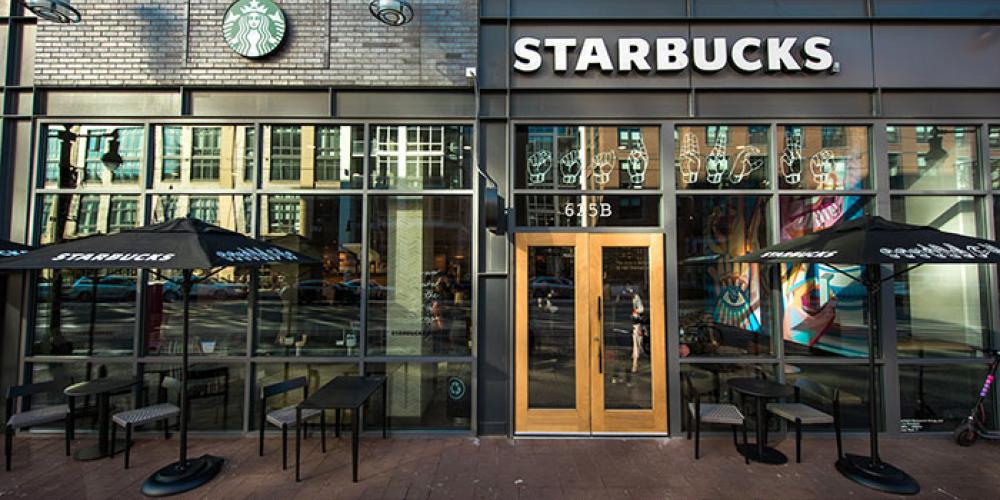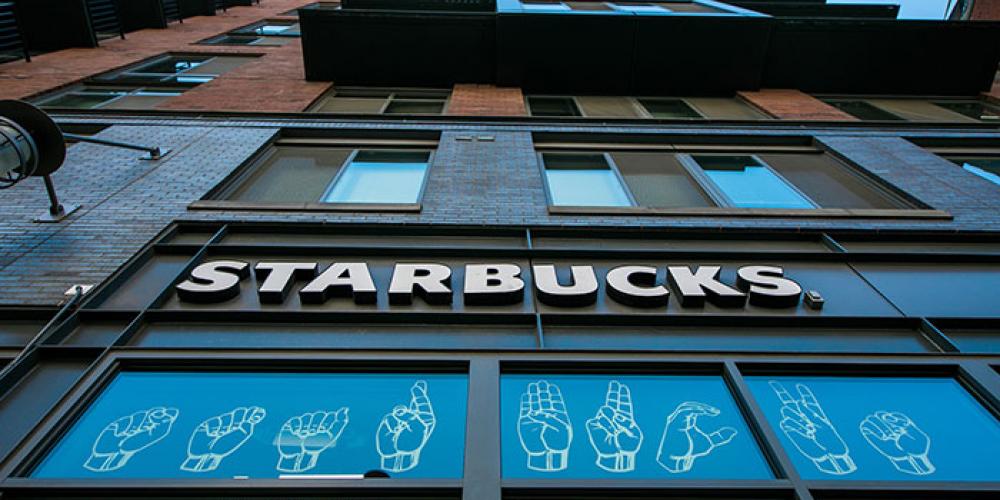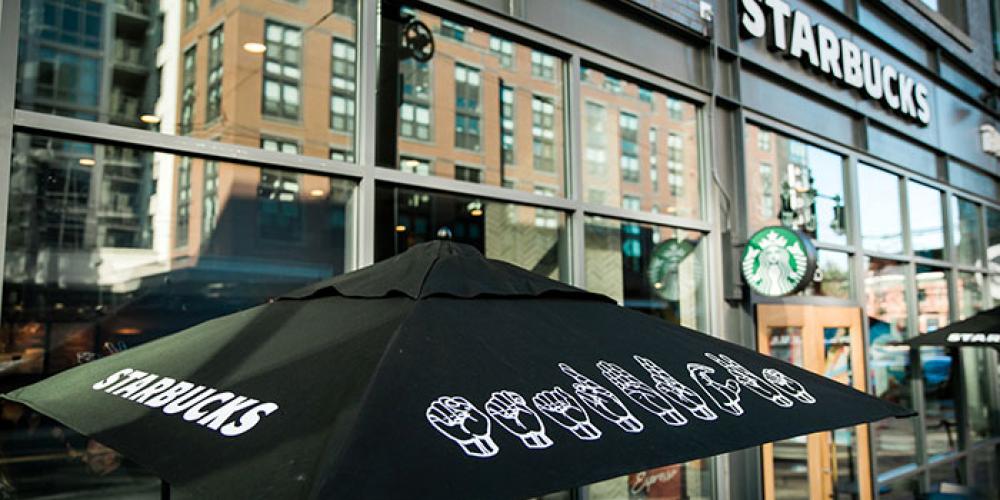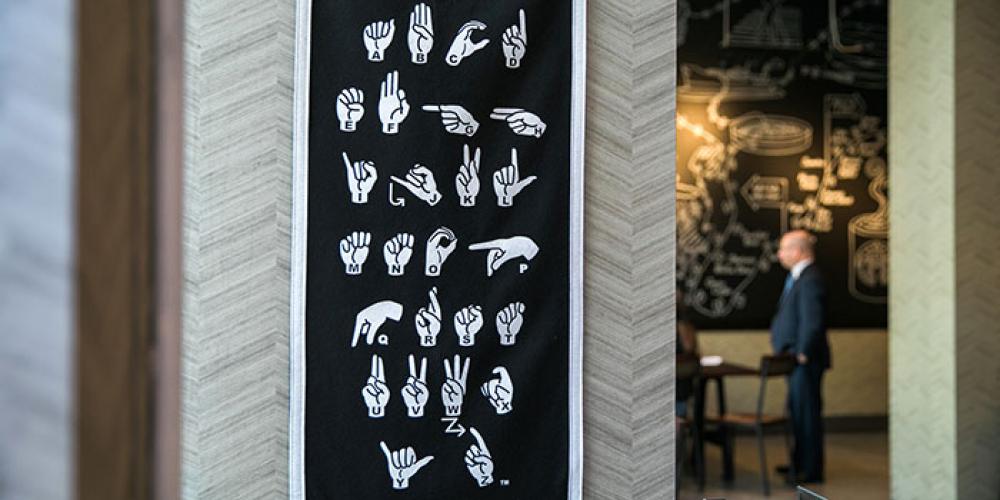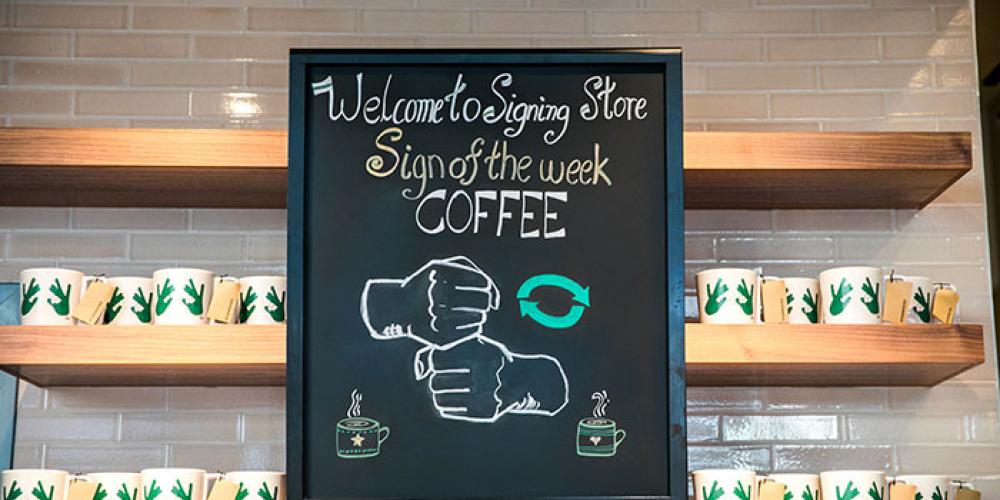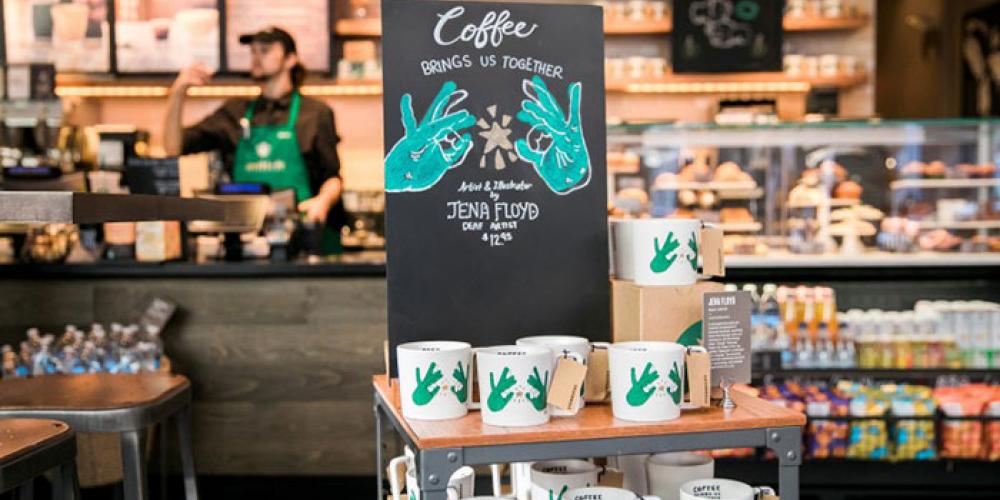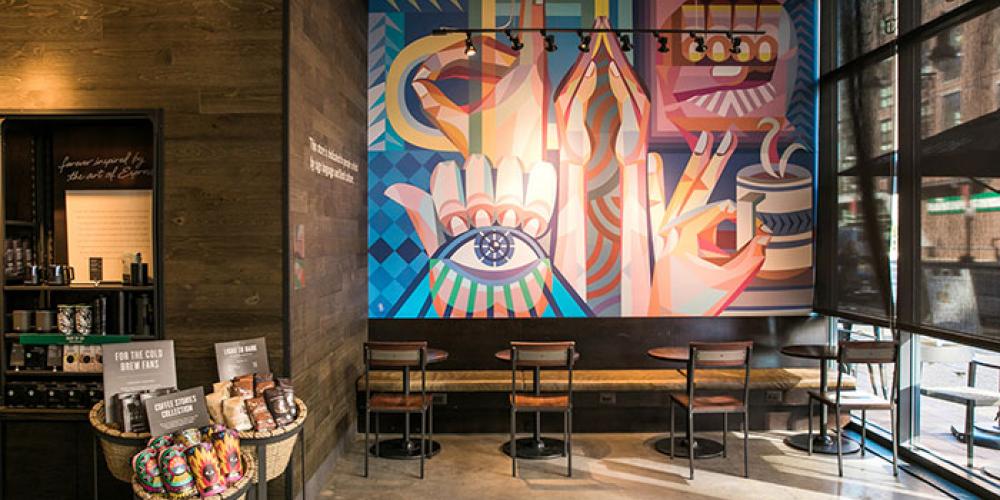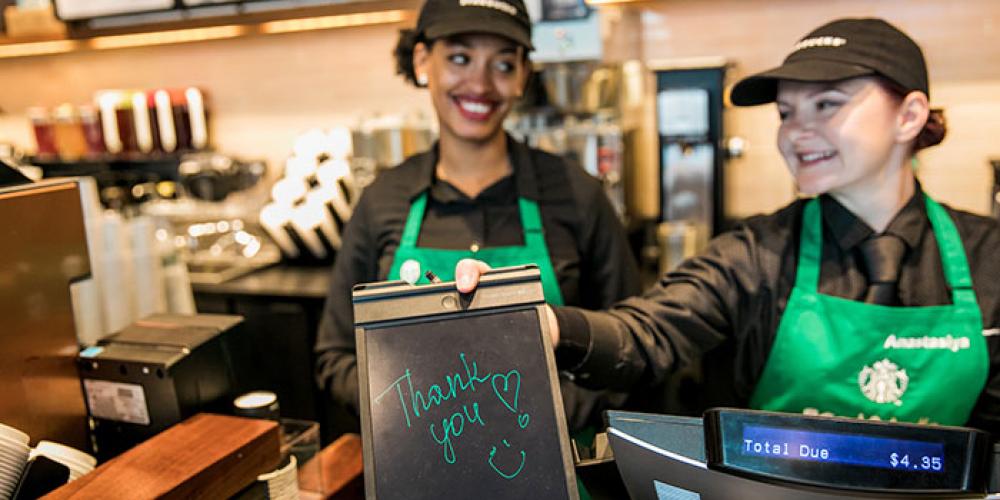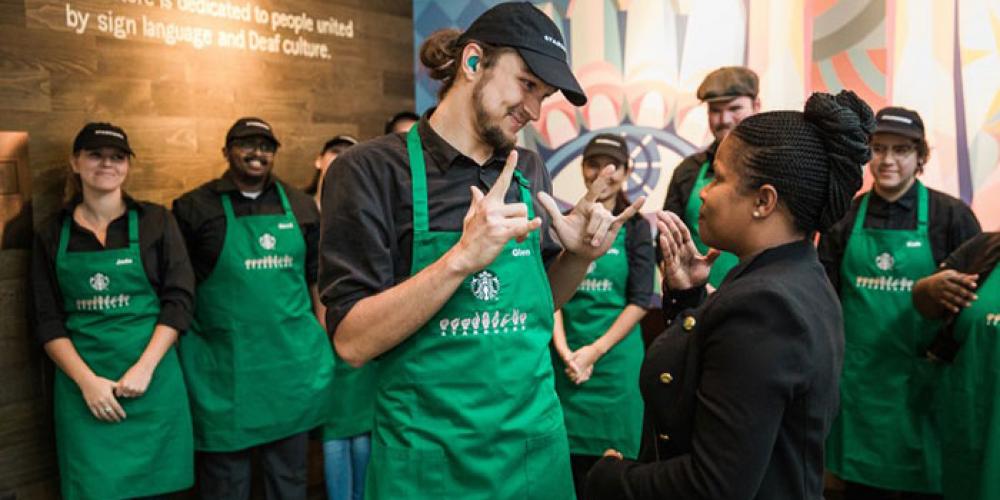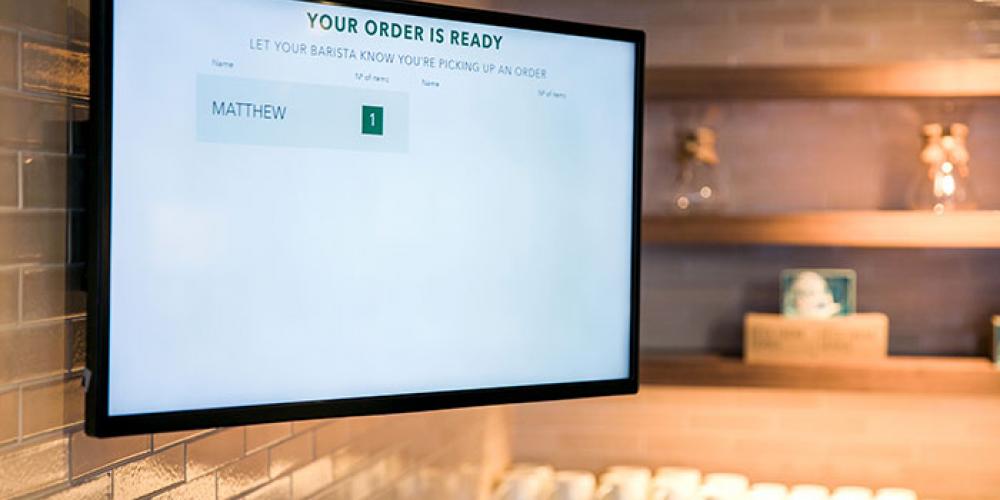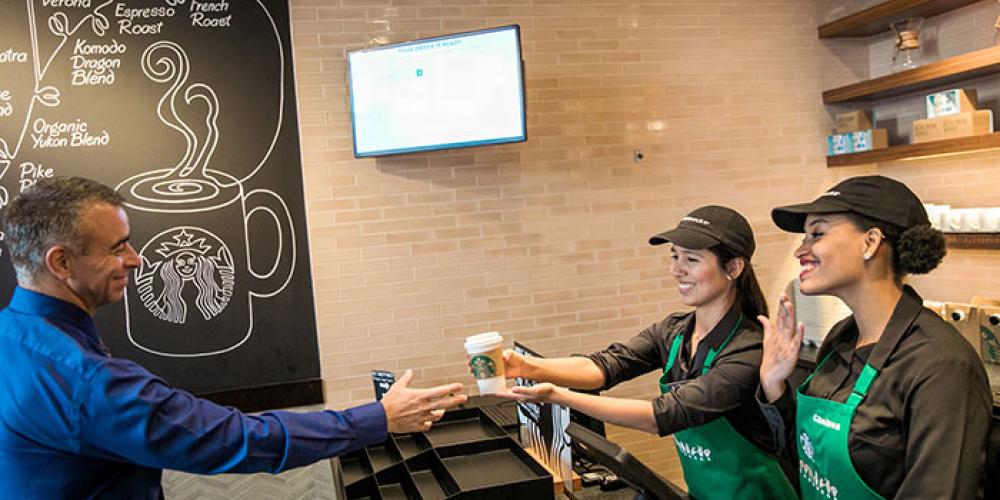 Starbucks Corp. has opened a store that is the first of its kind in the United States.
The coffee giant's first U.S. "signing store" is located in Washington, D.C., just down the street from Gallaudet University. The 150-year old institution is the world's only university designed to educate deaf and hard of hearing students.
All the employees in the new Starbucks are proficient in American Sign Language (ASL), whether they are hearing, hard of hearing or deaf. Deaf associates wear special green aprons embroidered with the ASL finger spelling of Starbucks. Hearing ones wear traditional green aprons with "I Sign" pins.
The store itself was designed with accessibility in mind, with more open space, anti-glare surfaces, and visual displays for customers to check and pick up orders.
"All the barriers are gone from being able to communicate, or from people being able to demonstrate their skills and show off the talent they have," said Marthalee Galeota, senior manager for accessibility at Starbucks. "We think this store celebrates the culture of human connection on a deep level."
Here are five interesting highlights of the store:
1. Just inside the entrance is a mural created by Yiqiao Wang, a deaf artist and adjunct professor at Gallaudet University. The mural includes a host of letters, signs and symbols representing English, ASL, deaf culture and coffee. "In the center of the piece, you can see two very strong hands, arms raised up, rising from the bottom of the artwork," Wang said. "It means community in ASL, and bringing various backgrounds, languages and people all together."
2. The store incorporates aspects of DeafSpace, including an open environment for communication and low-glare surfaces. (Gallaudet University's DeafSpace project cataloged design elements that address major aspects of the deaf experience in the built environment.)
3. For customers new to sign language, the store features some high-tech options for assisting with communication, ordering drinks and receiving beverages at the hand-off counter, including digital notepads and a console with two-way keyboards for back-and-forth typed conversations.
4. For hearing customers who don't know ASL, the store offers an opportunity to learn something. Maybe it's how to sign a word like espresso in ASL, from the chalkboard above the register with the "sign of the week."
5. Custom umbrellas outside give the first hint this is a different kind of Starbucks. The umbrellas feature the company name as well as ASL finger-spelling of the company name.
For more slideshows, click here.