First Look: Saks opens The Vault, its new, high-end jewelry destination
Get great content like this right in your inbox.
Subscribe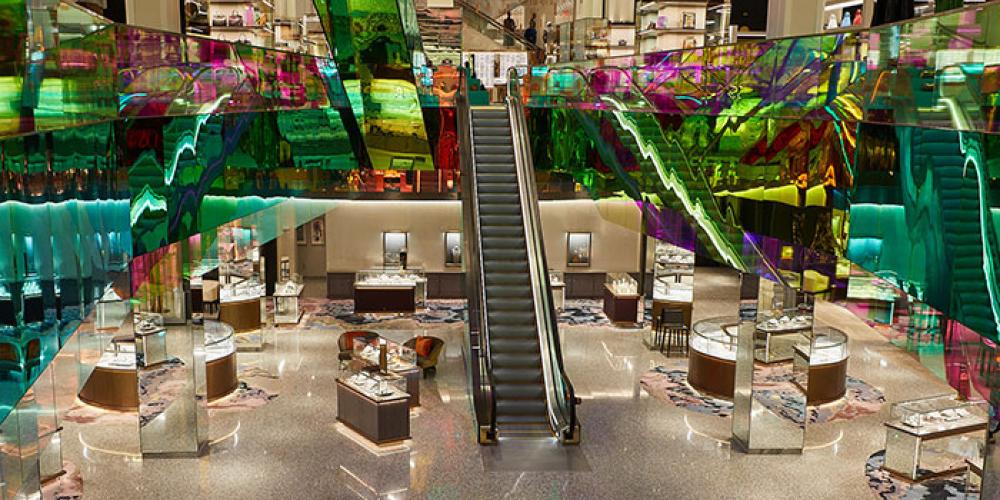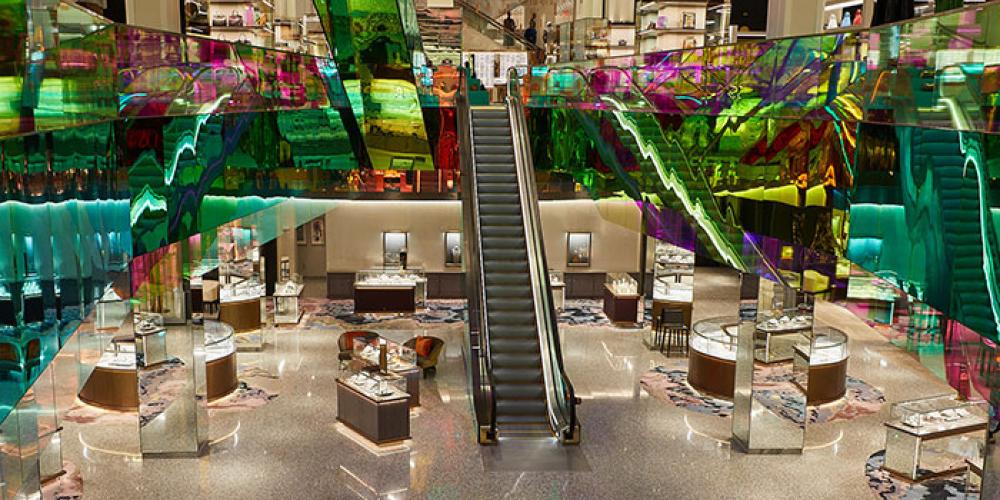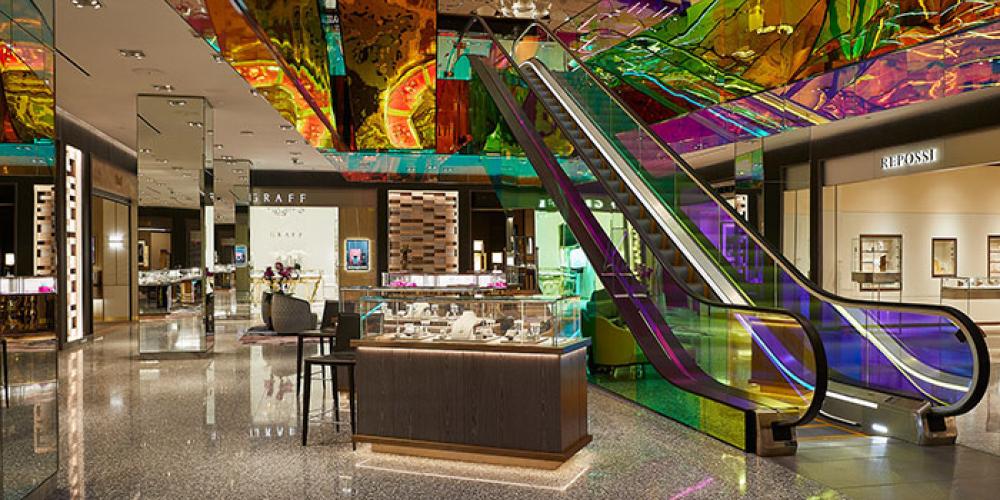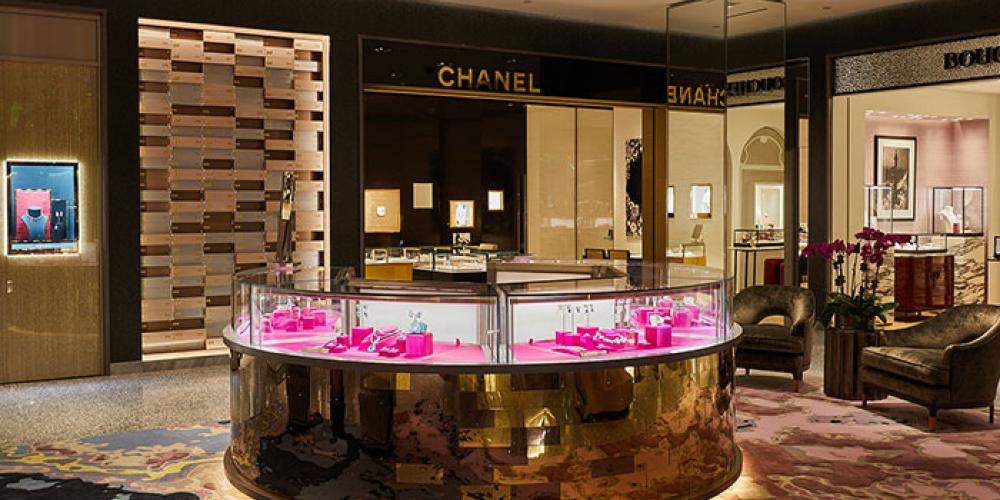 Saks Fifth Avenue has unveiled the latest piece in the $250 million grand renovation of its Manhattan flagship.

Located on the lower level of the store, The Vault is dedicated to "high" fine jewelry and watches, with more than 25 brands, 20 of which are new to Saks New York. The space is accessed by a Rem Koolhaas-designed escalator that creates seamless access between the recently completed main floor, as well as the second, which houses beauty. With its iridescent dichroic film coating in varying colors, the escalator is a visual centerpiece of the space.

The new, 12,000-sq.-ft. department features more than 25 brands, 20 of which are new to Saks New York, including one-of-a-kind and limited edition pieces, as well as the largest selection of men's watches Saks has ever offered. The average price per item is $100,000, according to WWD.

The floor offers an exclusive, private jewelry shopping experience, with jewelry shop-in-shops, eight vendor-designed watch shops and two private VIP rooms. There is also an international lounge that offers a multilingual concierge service for global visitors, daily store tours and jewelry and watch repair services.

Brand partners, guest curators, special collaborations and more will be spotlighted in a centrally located exhibition space, with a Tiffany & Co. collection of white and colored diamonds and rare colored gemstones on display through September.

Saks' store planning and design team collaborated with global architecture, design, and planning firm Gensler to design The Vault. Saks converted the cellar storage area to retail space for the first time in the history of the building. With a design motif inspired by a bank, the space includes vault doors, safety deposit box-styled sculptures, metal textures and rich leather accents.

"As New York City's newest destination for high fine jewelry and timepieces, The Vault takes the Saks Fifth Avenue flagship experience to the next level," stated Marc Metrick, president, Saks Fifth Avenue. "Our significant investment in creating this new space supports our commitment to further Saks's position as the preeminent New York City luxury destination. The Vault is another dominant category presentation and the epitome of our new Luxury strategy focused on individuality, personalization and ease."