First Look: Meijer's new neighborhood grocery format
Get great content like this right in your inbox.
Subscribe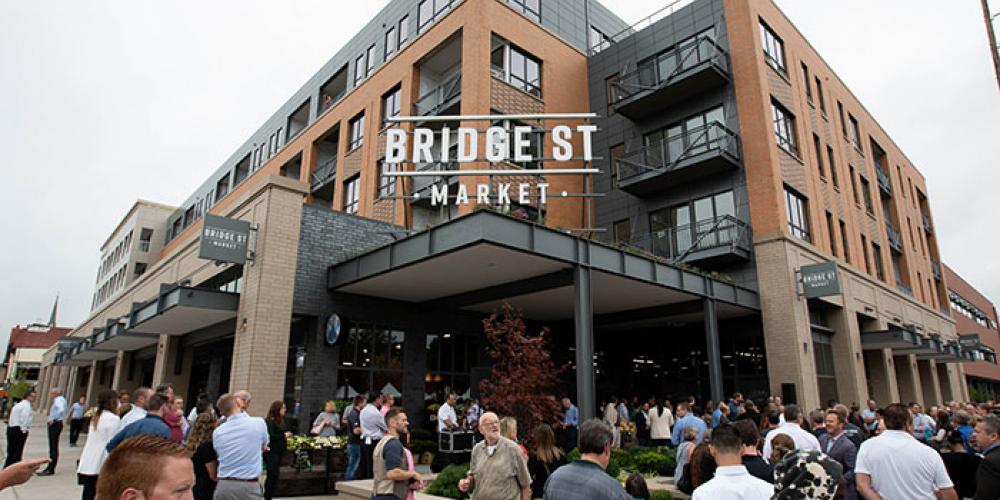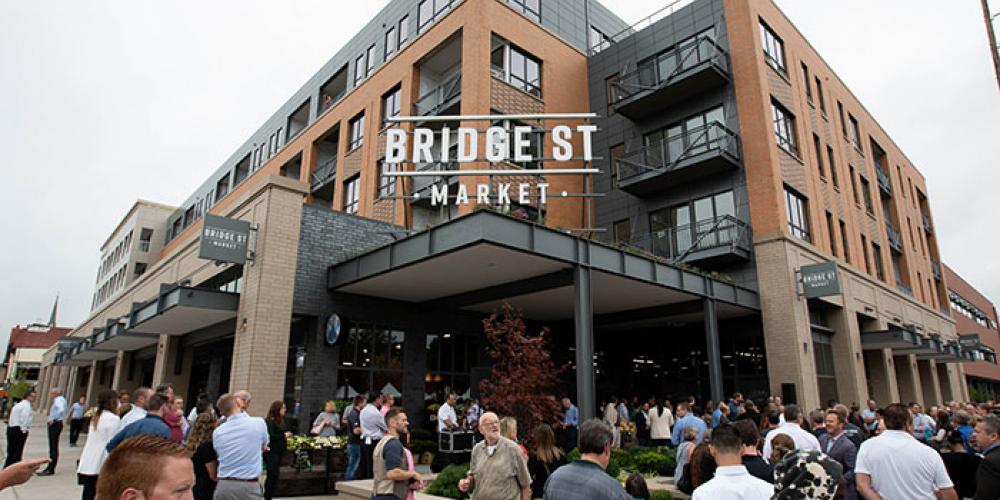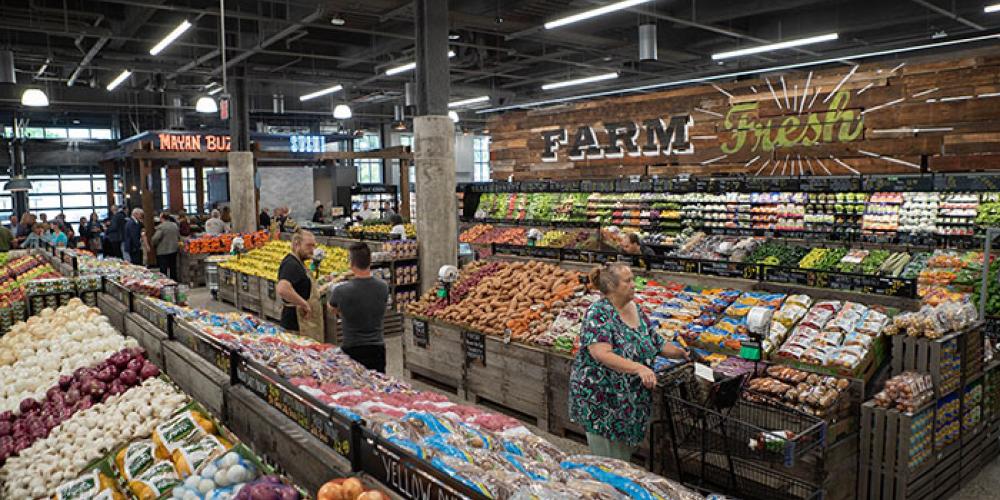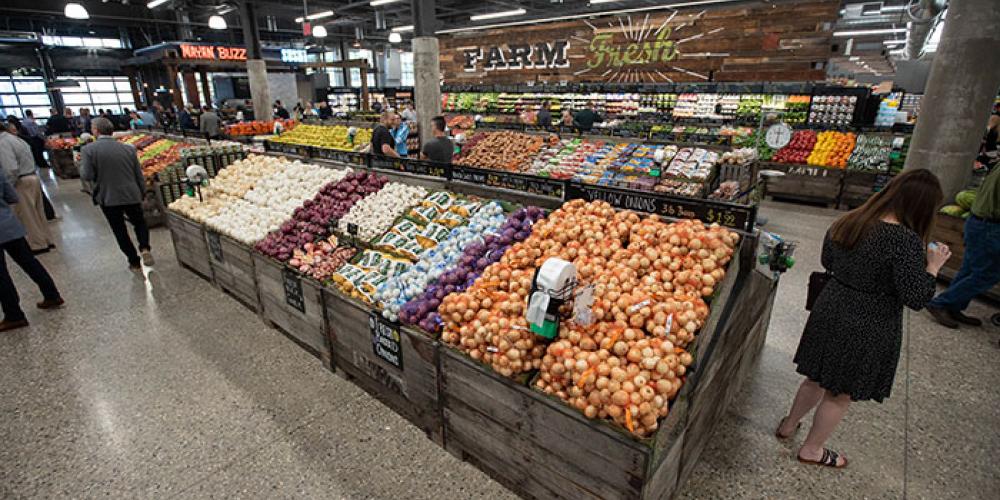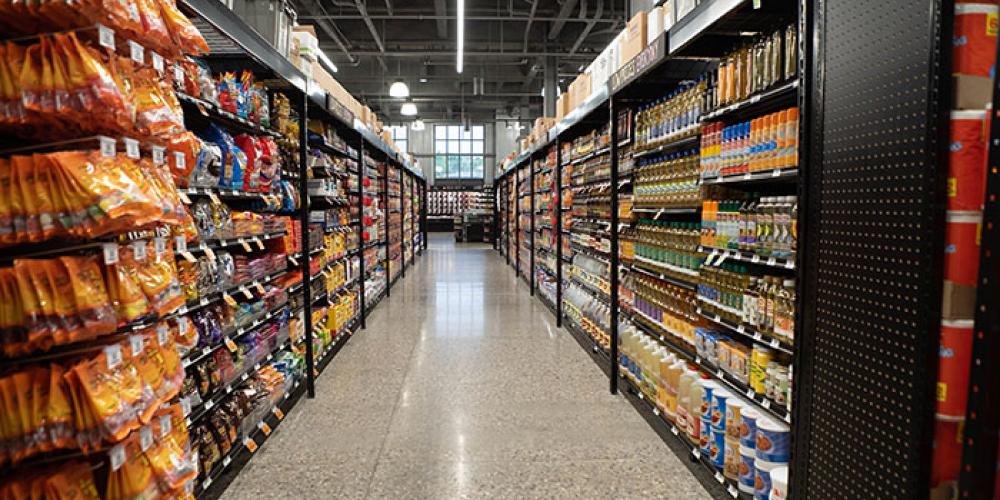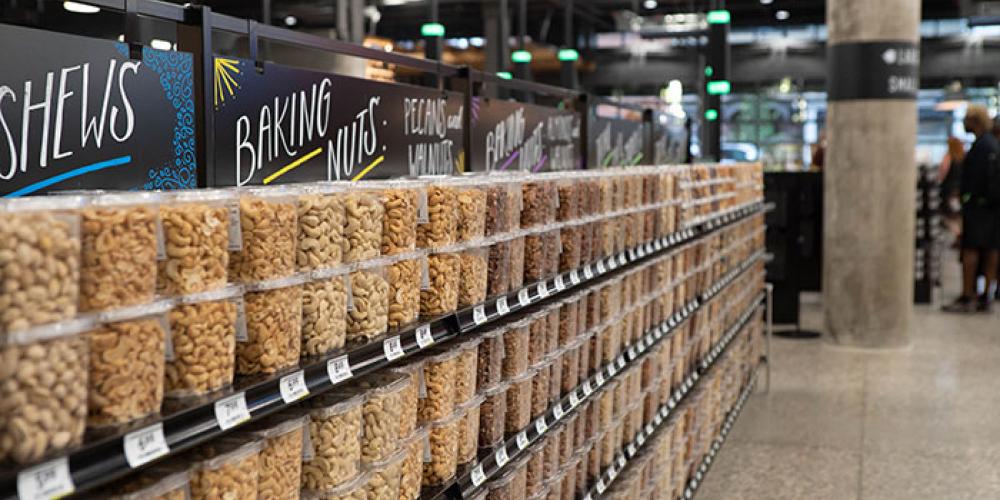 Meijer has gone urban — and smaller.
The Midwest retailer taken the wraps off its smaller-sized, neighborhood grocery format with the opening of Bridge Street Market, on the West Side of Grand Rapids, Michigan.
The 37,000-sq.-ft. store is focused on fresh and local food, convenience and value. It features a full assortment of fresh and prepared foods, including bakery items, fresh meat and deli offerings, along with an estimated 2,000 local artisan grocers. It also sells Meijer and national brand products, and basic cleaning, health and beauty products.
In addition, it hosts a Mayan Buzz Café, and an expansive beer, wine and liquor counter.
Bridge Street Market boasts a market-like setting and open-air elements, with 22-foot ceilings and a pedestrian-friendly design with three garage-style doors that open onto the sidewalk. It has a dedicated parking on the main level of a connected parking deck.
The new store anchors a mixed-use development spanning a city block located amidst the city's current hub of collaboration and mixed-use developments.
"We are excited about what Bridge Street Market means for the community, this West Side development and for Meijer," said Rick Keyes, president and CEO, Meijer. "This is new territory for us, but we believe this is not only a smart business move and addresses the need for new ways to serve our changing customers, but it also positively impacts our community."
For more slideshows, click here.