First Look: McDonald's goes big in Times Square
Get great content like this right in your inbox.
Subscribe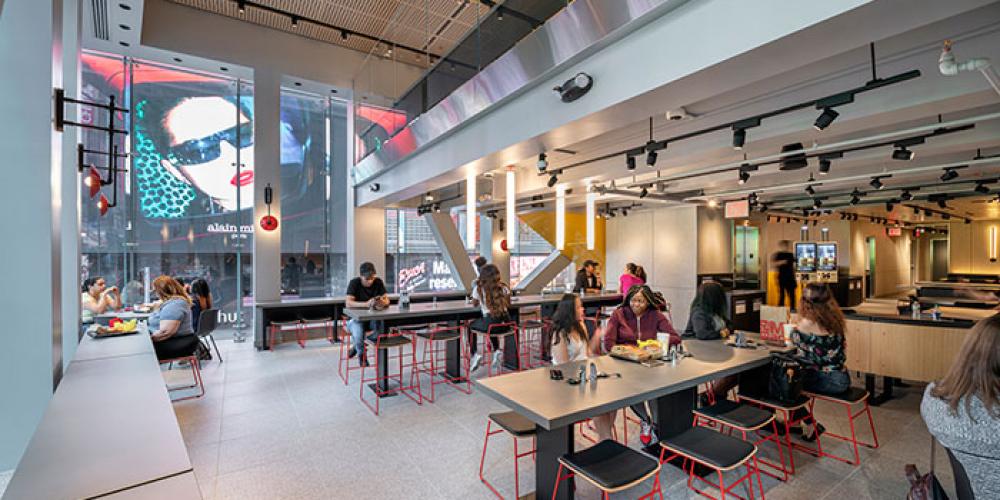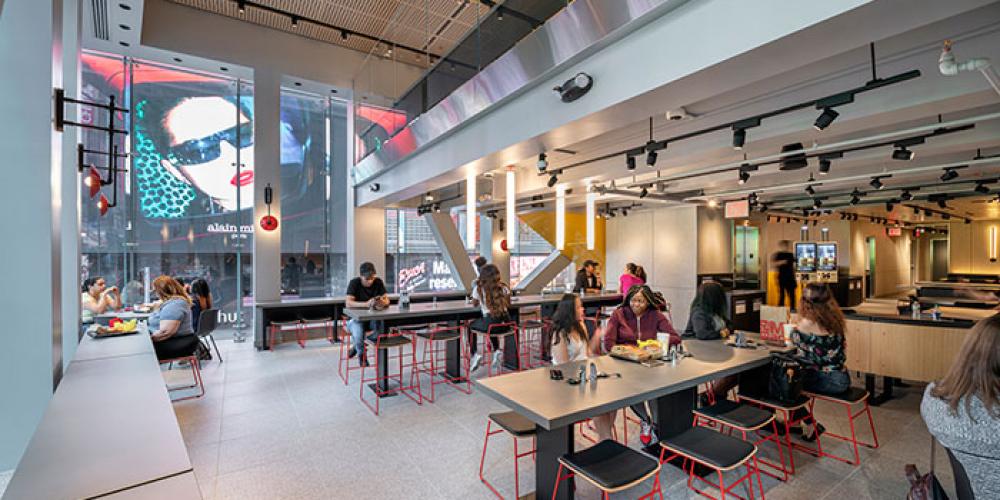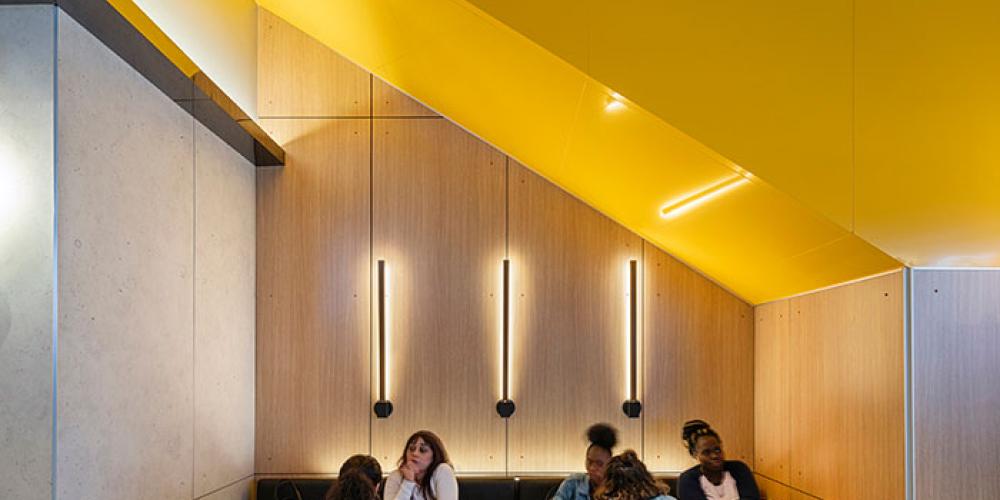 McDonald's has opened its renovated flagship in New York's Times Square that is expected to be one of its busiest locations in the U.S.
Open 24 hours, the 11,199-sq.-ft. eatery boasts three levels of floor-to-ceiling glass walls, providing birds-eye views into the heart of Times Square. The site is topped off with a 9,280-sq.-ft. billboard that the company described as the third largest in the area. For a video of the new McDonald's,
click here
.
Designed by Landini Associates and Progressive AE, the flagship has a sleek, streamlined modern interior and seating for 170 in a variety of arrangements. It features many of the tech enhancements that McDonald's has been rolling out across the U.S. during the past couple of years, including digital menu boards, self-order kiosks (with 18 in all), mobile pay and wireless mobile charging stations at tables. It also offers table service.
"With this restaurant renovation, our food is positioned in the center of the cultural hotbed that is New York City – in a beautifully designed space that can be replicated across the U.S. It's the ultimate product placement and the effect is sure to be felt across the country," said Chris Kempczinski, president of the U.S., McDonald's.
McDonald's is expected to spend about $1 billion this year to upgrade 2,000 locations, according to
CNBC
.