First Look: McDonald's breaks new ground with Chicago flagship
Get great content like this right in your inbox.
Subscribe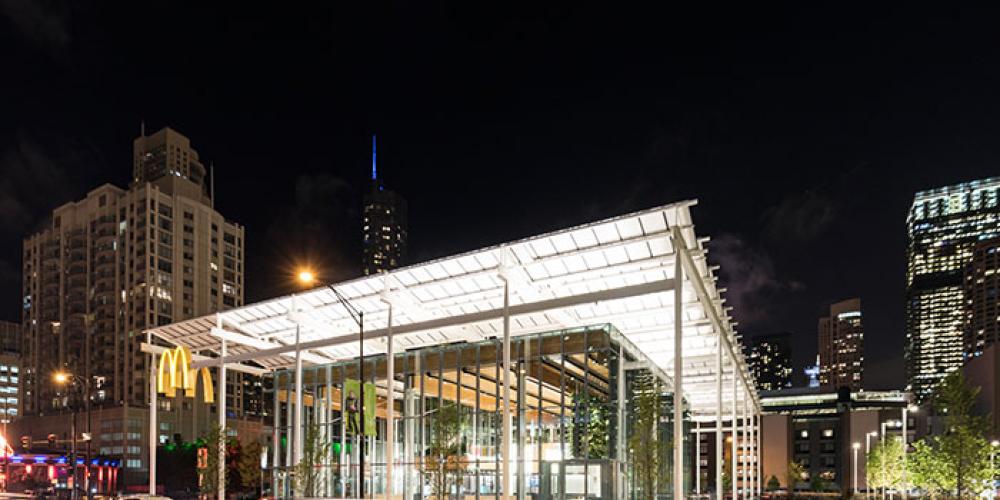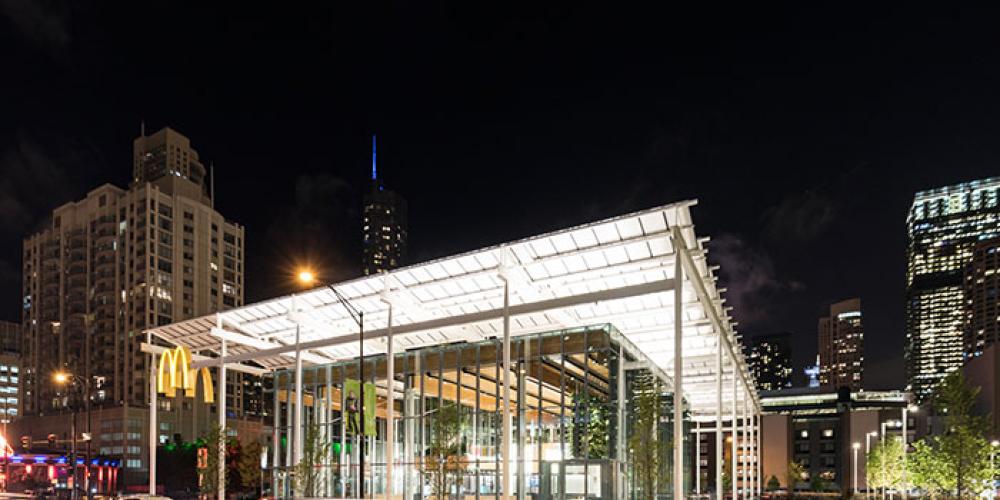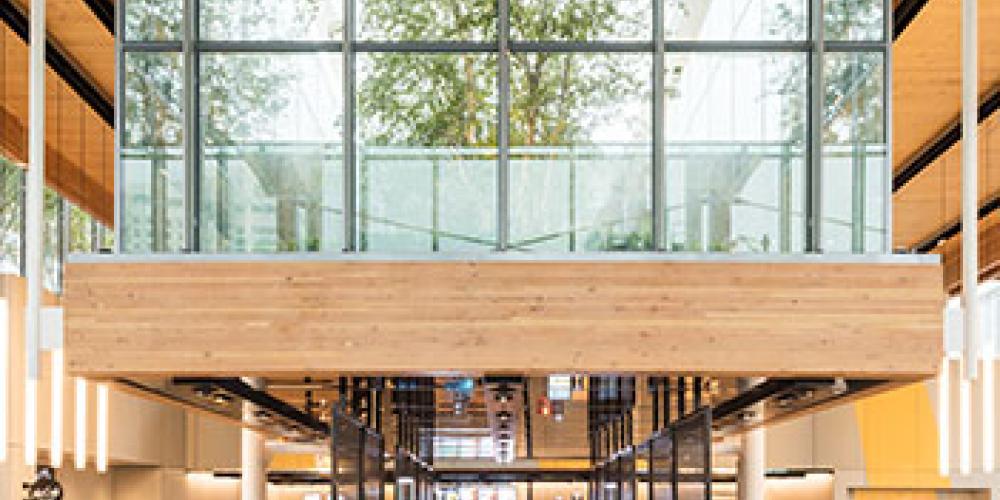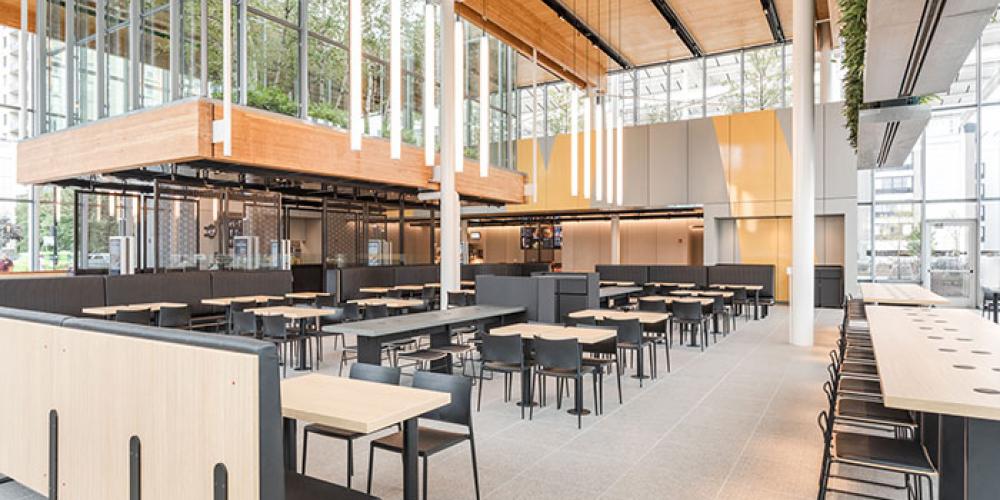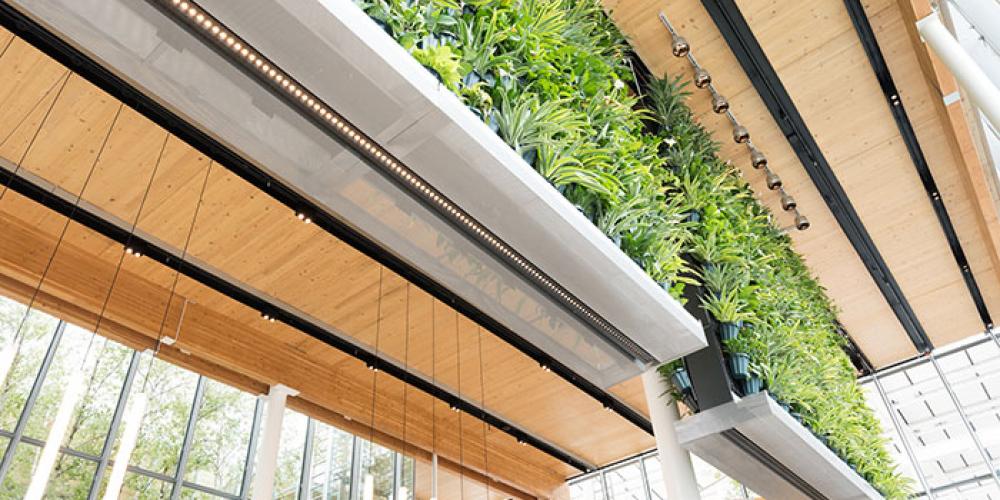 McDonald's revamped Chicago flagship is like no other in the company's portfolio.
Located at Clark and Ontario streets, the 19,000-sq.-ft. location boasts a modern, environmentally-friendly design and enhanced customer experience with self-order kiosks, table service, mobile order and payment, and delivery. It is open seven days a week and 24 hours a day, serving drive-thru and dine-in customers.
Designed by Chicago-based Ross Barney Architects, the restaurant has a modern interior, with furniture, graphics and layout designed by Sydney-based Landini Associates, which has collaborated on other McDonald's projects.
The steel-and-wood-timber constructed restaurant highlights McDonald's commitment to sustainability and has abundant green spaces and an array energy-saving features. The location is applying to become LEED (Leadership in Energy and Environmental Design) certified. The site's eco-friendly highlights include:
• On-site solar panel array for renewable energy collection to offset part of the restaurant's non-renewable energy consumption;
• Interior and exterior LED lighting;
• Energy-efficient kitchen and HVAC equipment, including energy-saving freezer/coolers, low-oil fryers, energy-efficient fans and more;
• More than 70 trees are at the ground level, a vegetated roof space and a floating glass garden of ferns and white birch trees; and
• Native and drought resilient plants used throughout the landscape along with permeable pavers for the parking lot surface to minimize irrigation and reduce storm water runoff.
The Chicago flagship is part of McDonald's "Experience of the Future" initiative, which is designed to enhance the customer experience with more convenience, personalization and choice. McDonald's EOTF restaurants leverage the convenience and technology of kiosk ordering and table service, the increasing functionality of the mobile app in a more modern restaurant environment. McDonald's has approximately 5,000 EOTF restaurants in the U.S. to date, with plans to transform most all freestanding restaurants by 2020.
For more slideshows, click here.