First Look: Joann unveils new store prototype
Get great content like this right in your inbox.
Subscribe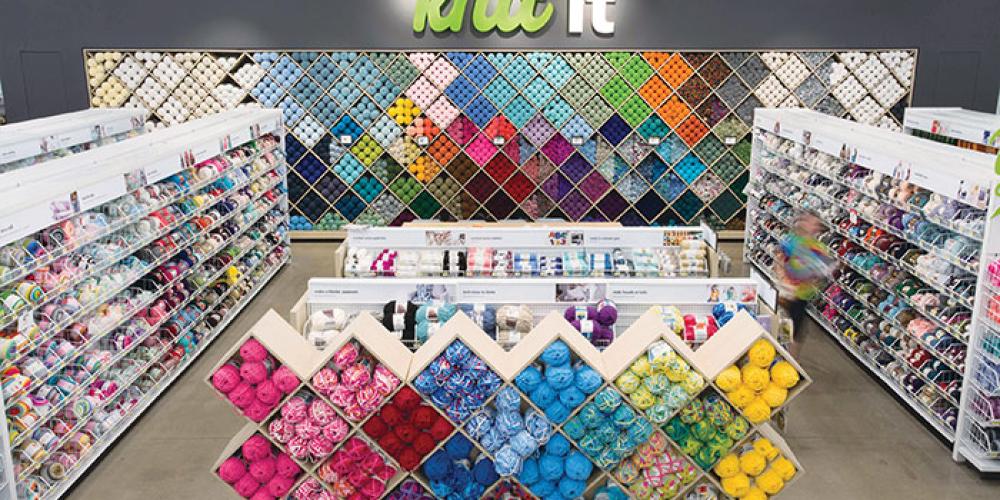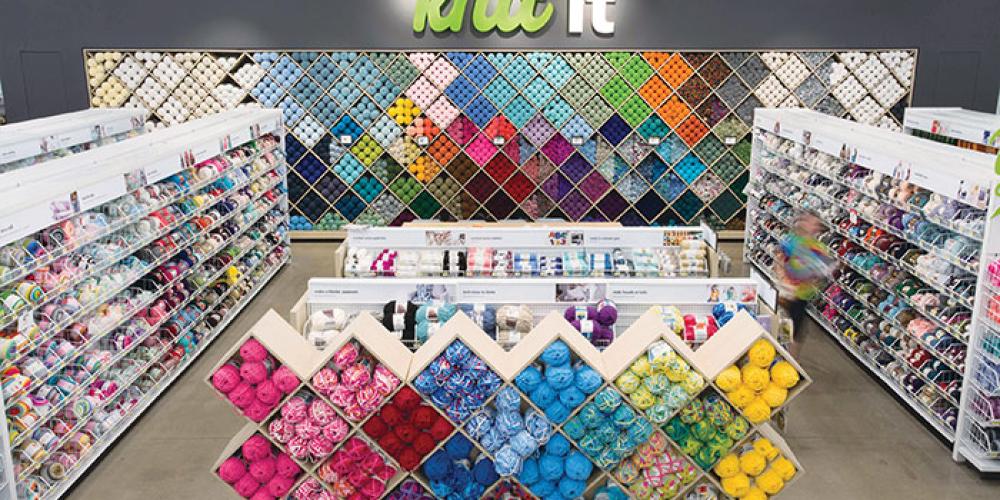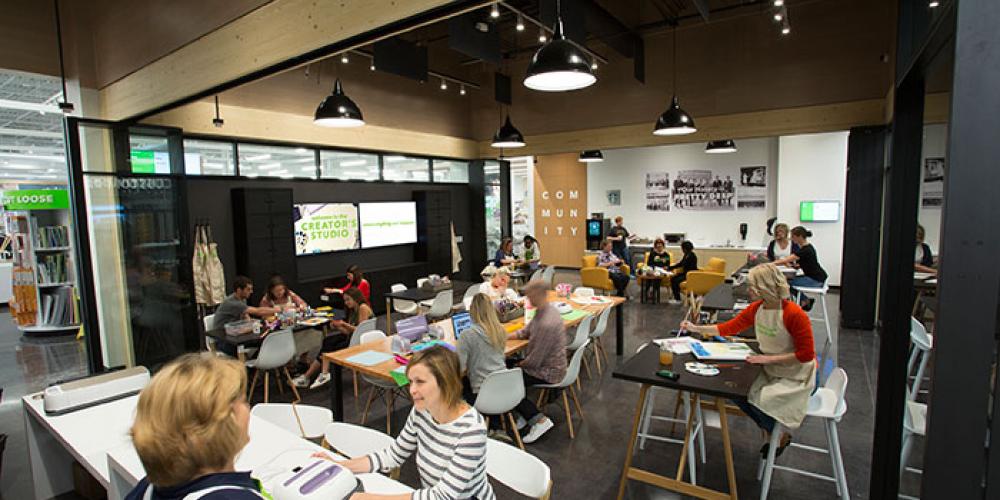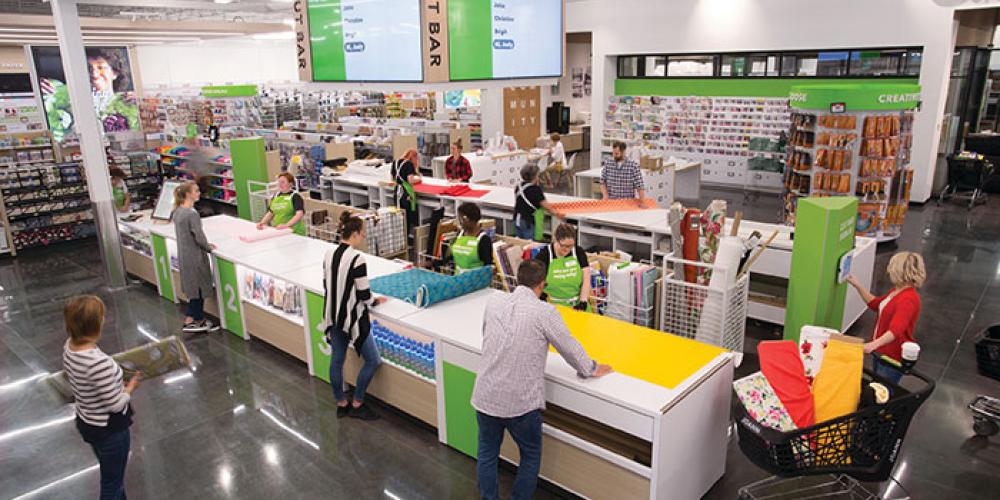 Fabric and craft retailer Joann opened a new prototype that combines technology, dedicated community and learning spaces and new custom services.
The format, unveiled on June 13 in Columbus, Ohio, offers a reimagined shopping experience. All of the store's features and classes were developed based on the latest trends. For example, Pinterest, which partners with the retailer, has seen a surge in searches for DIY personalized T-shirts. The trend is reflected in an area where customers can learn to make custom shirts using electric-cutting machines and a wide array of materials and accessories.
"Research resoundingly showed our stores have naturally evolved to become much more than a place to buy things," said Jill Soltau, president and CEO, Joann, which operates some 865 stores nationwide. "Customers come in to find inspiration, learn from our team members and share creative experiences with others. That discovery, along with industry insights and DIY trends, helped us create a store like nothing else in existence.
The retailer said it will test and gather feedback on the new store and services, and begin to strategically integrate successful elements into other locations.
Key elements of Joann's new prototype include:
• A large open community space where customers can take classes, host events and rent machines to work on projects inspired by the latest Pinterest trends — complete with a cup of coffee;
• A first-ever touch-screen kiosk (CraftCreator), which provides popular-on-Pinterest craft projects personalized for customers based on their taste preferences;
• Modernized cutting bar for fabrics, which allows customers to "check in" via their mobile and continue shopping until a text message alerts them a store associate is ready to cut their fabric;
• Expanded category assortment including a "sewing studio" with new brands and machines, hobby options like model kits and candle-making supplies and a wide variety of fine arts materials; and
• Concierge services including a custom sewing service ("Sew & Go") for anything from suit tailoring to home décor, and a personal shopper for one-on-one guidance
Technology elements are integrated throughout the store, including special order kiosks and live stream capabilities to share in-store classes online.
The store will also serve as a hub for local artists to share and sell their creations. Installations from local artists already are spread throughout the store, and the Creators' Studio will be open for craft fairs and other local community events.
For more slideshows, click here.