First Look: Iconic 70's retailer returns to stage with new flagship
Get great content like this right in your inbox.
Subscribe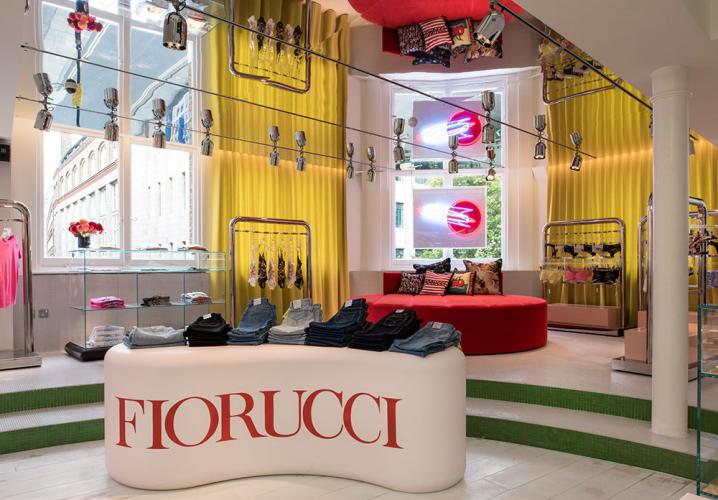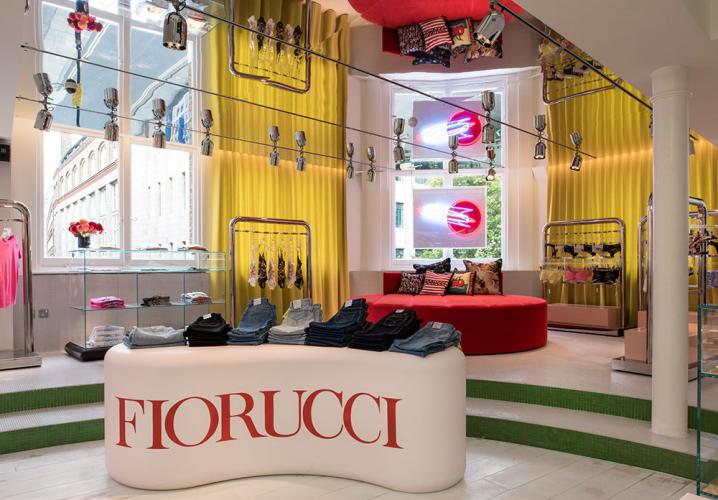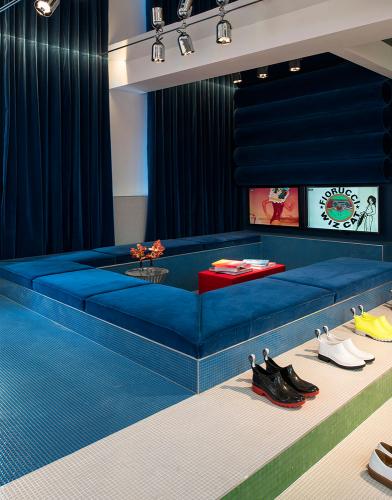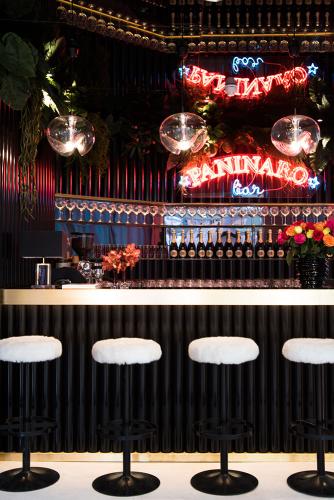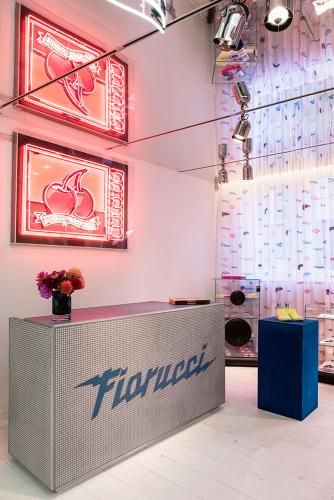 Fiorucci is back — and it hasn't lost its cheeky, irreverent attitude.

The brand, which acquired cult status and flourished throughout the 1970s and 1980s before going into a slow decline, was relaunched earlier this year with a new website, new fashions and pop-ups in Barneys New York and Selfridges (London). Capping off its comeback, Fiorucci has opened a 5,000-sq-ft. flagship in London's SoHo neighborhood. A New York City location is planned for 2018.

Designed by U.K. firm Brinkworth, the store celebrates the brand's return, and is accented with graphics and art that recall its celebrated past. The theatrical environment combines fashion, culture, music — and cocktails — amid a range of different colors and textures. The store is colorful and cheeky — the lingerie department is set off with a giant circular bed.

The three-story space (two floors of retail, with a wholesale showroom in the basement) features a spiral staircase, accented with a floral installation. It has a customization area where jeans can be tailored and personalized, and other items can be embellished with graphics from the Fiorucci archives.

The store also has a cocktail bar and lounge area, and a cafe (Fioruccino's) that serves up the brand's signature angel icon on cupcakes.

Founded in 1967, Fiorucci gained cult status in the 1970s, best known for branded jeans and sexy fashions. Its flagships, in New York, London and Milan, were celebrated for their colorful pop-styled interiors, party atmosphere, and hip clientele (the New York City location was often called "a daytime Studio 54"). But mismanagement, legal battles and changing times took a toll on the brand, which went into receivership in 1989. A couple of relaunches failed to take off.

In 2015, the company was acquired by Janie and Stephen Schaffer, co-founders of the U.K. lingerie chain Knickerbox, who are overseeing the relaunch.