First Look: Happy Socks kicks off 2019 expansion with LA hub
Get great content like this right in your inbox.
Subscribe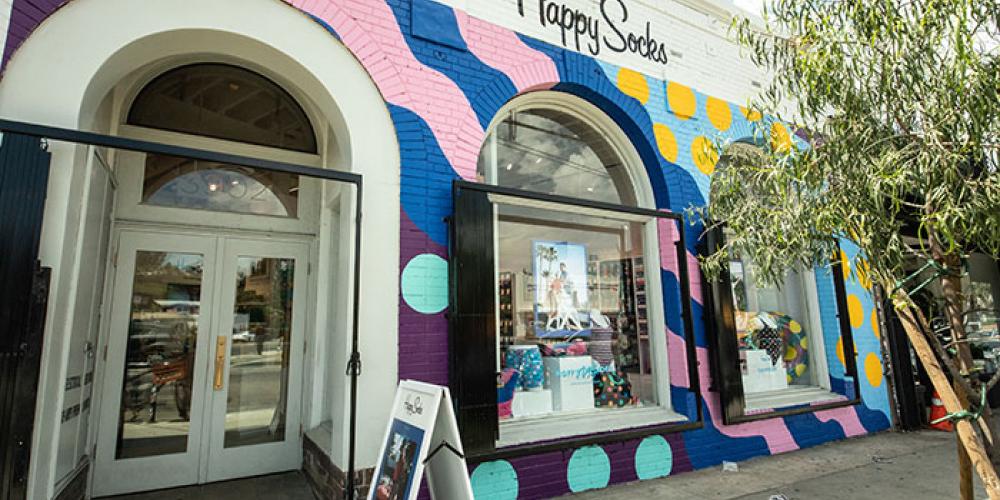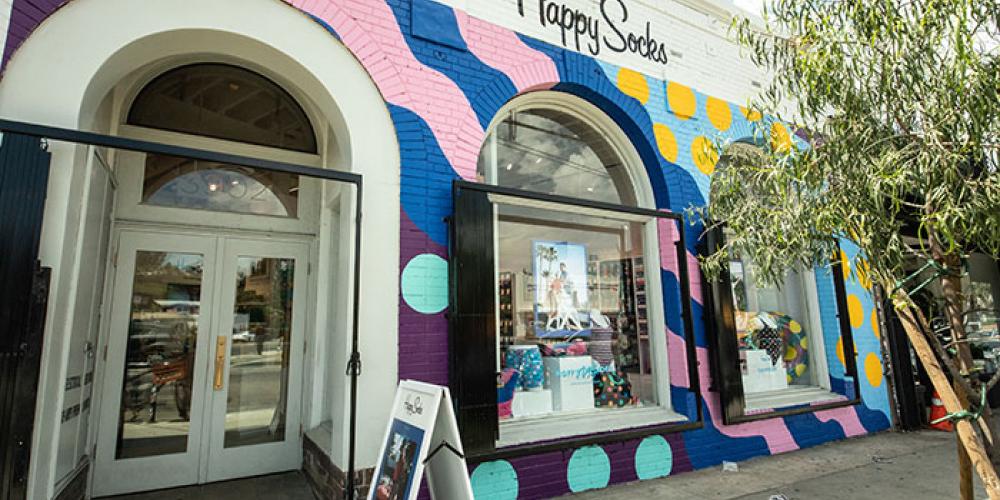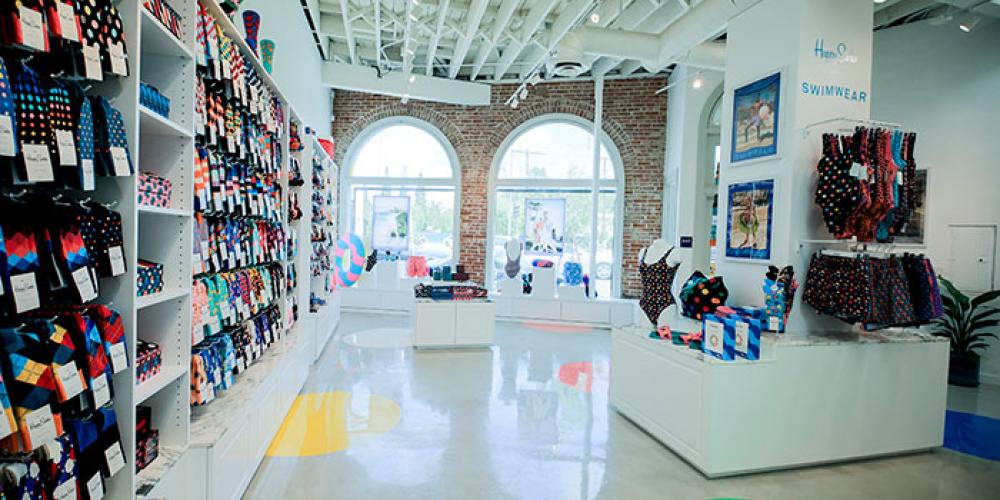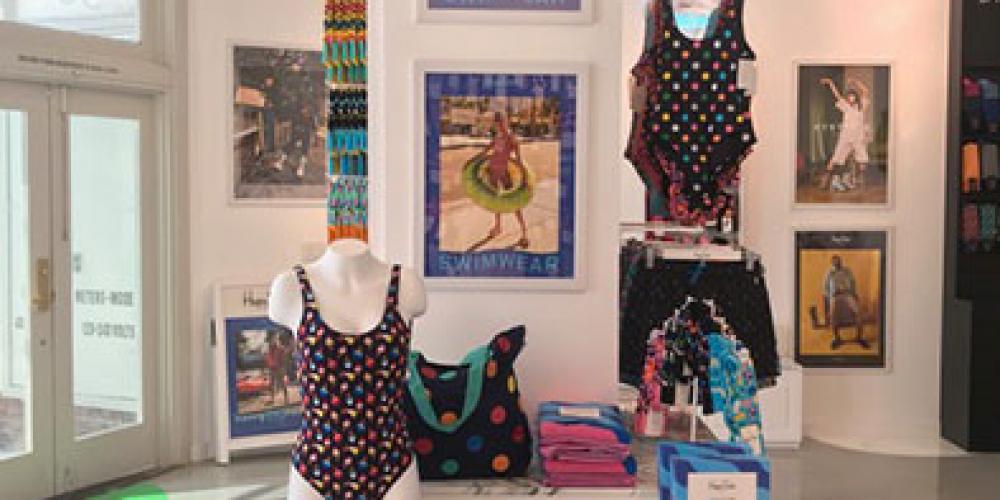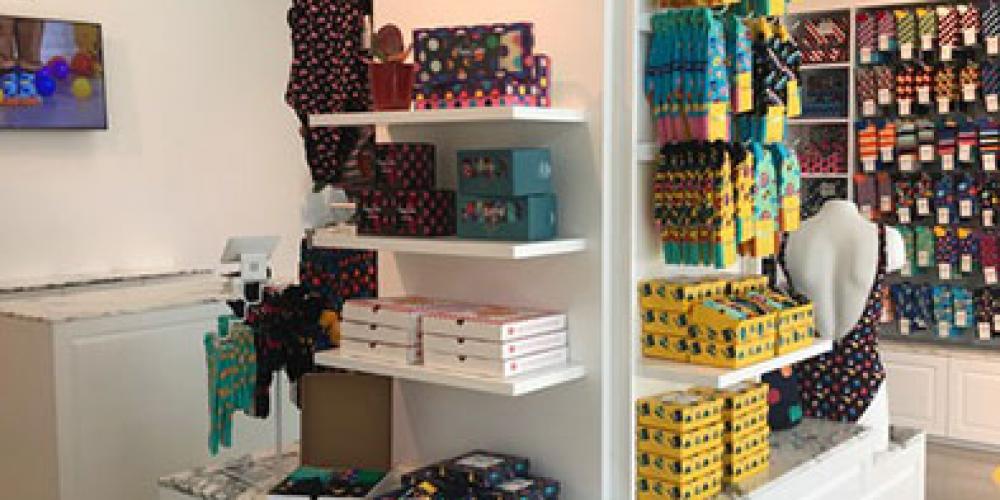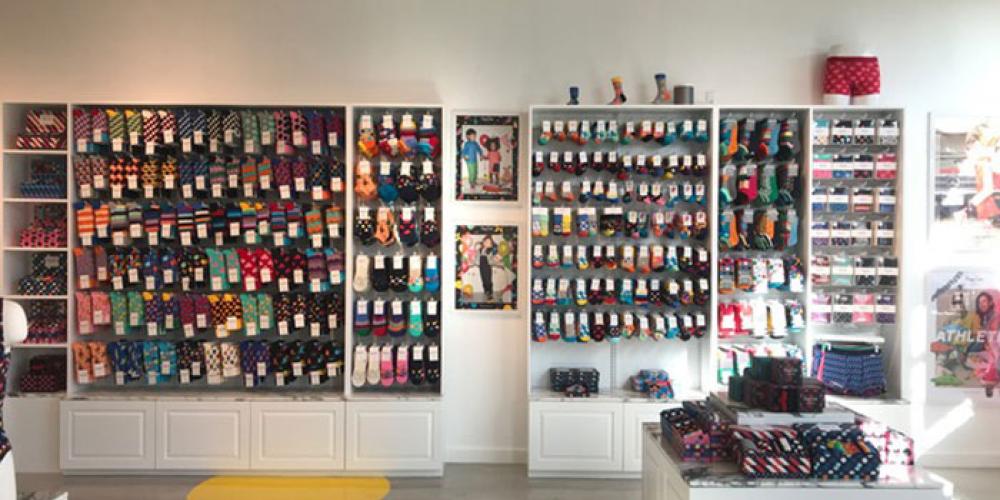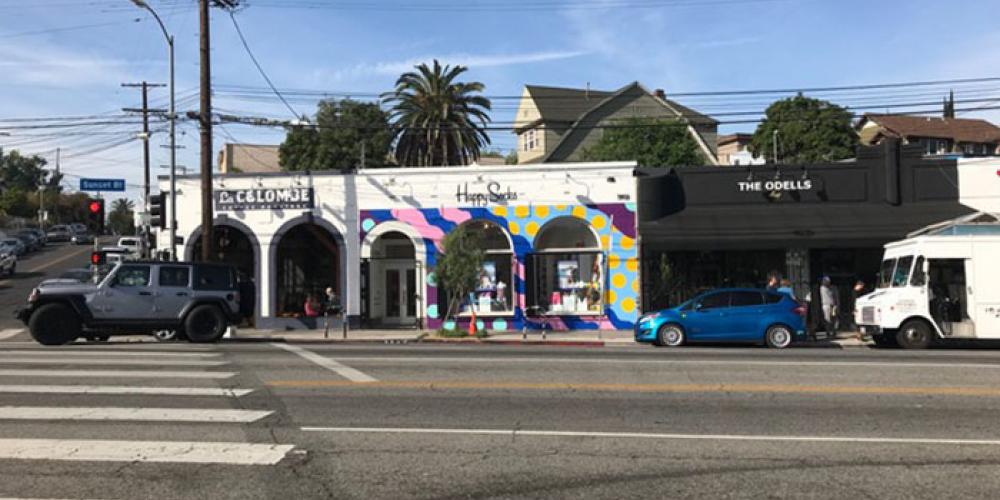 Swedish legwear brand Happy Socks has expanded its presence in Los Angeles.

The company, best known for its colorful and eclectic socks, has opened its second store in the city, along with its first-ever creative hub, in the hip Silverlake neighborhood. The opening marks the brand's further expansion on the West Coast, and kicks off a year of global growth.

Founded in 2008, Happy Socks has expanded its offerings beyond socks to include men's and women's underwear, swimwear, flip flops and accessories. It operates more than 100 stores globally, with five in the U.S., including a store in Manhattan's Times Square that opened in December. The company plans to open another three to five stores this year in New York and Los Angeles (with an upcoming site in Century City) as well as other stores in key cities around the world.

"I'm very excited about having a stronger presence here in L.A. and expanding our retail presence in the U.S. further," said Mikael Söderlindh, founder and president, Happy Socks. "This is an important part of our ambition to significantly grow the Happy Socks business in North America and continue to do unexpected things to surprise our consumers."

The creative hub, which will serve as the brand's marketing headquarters, is located beneath the Silverlake store. It is nicknamed "The Rabbit Hole," which is the name of the entrance to Wonderland in Lewis Carrol's "Alice's Adventures in Wonderland. According to Happy Socks, the hub's main area of responsibility is to keep the brand's magical creative touch alive and make its colorful personality is cranked to the max.