First Look: Inside Champion's new Big Apple outpost
Get great content like this right in your inbox.
Subscribe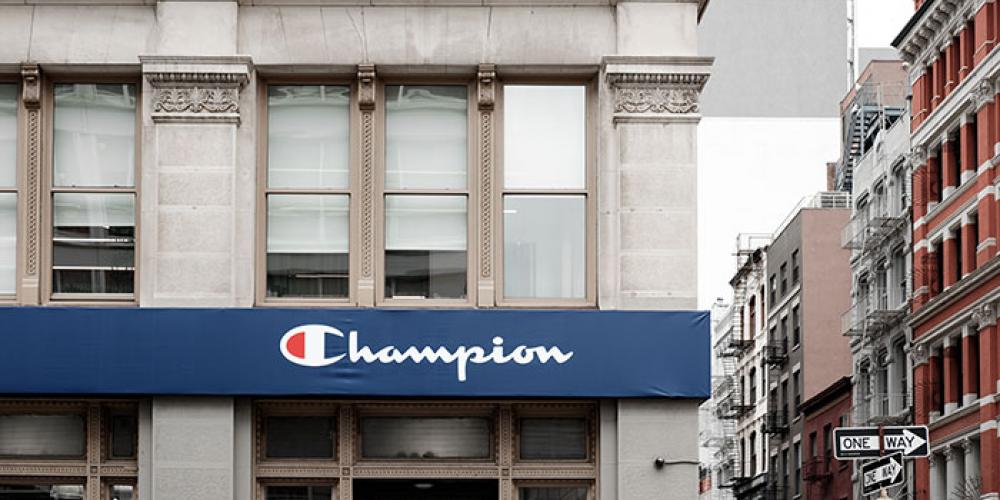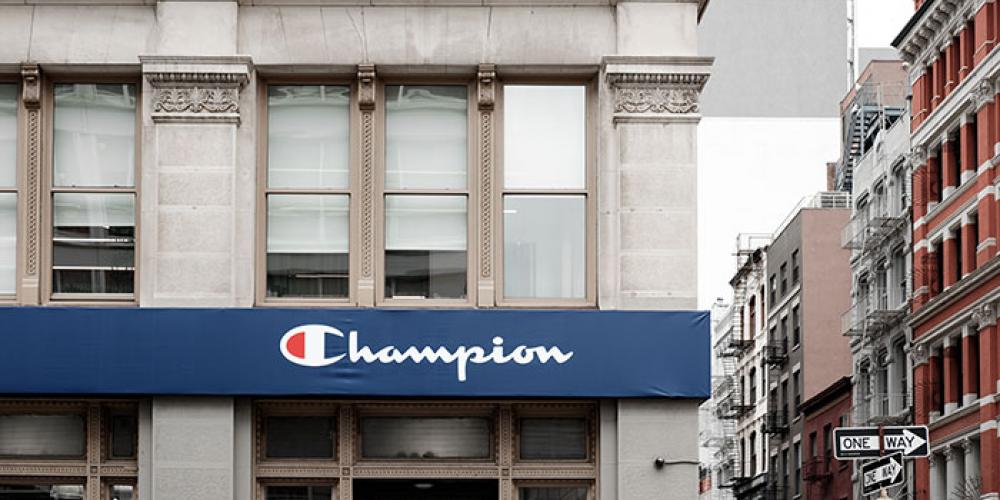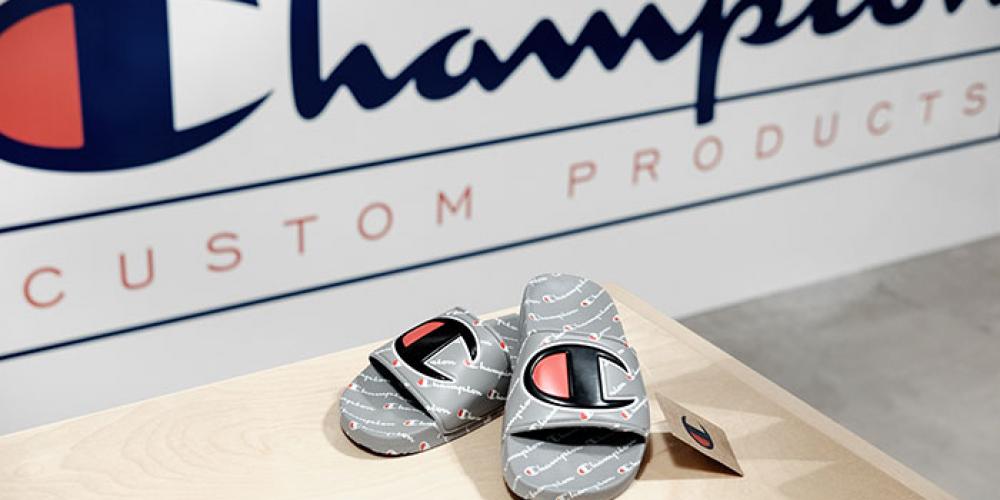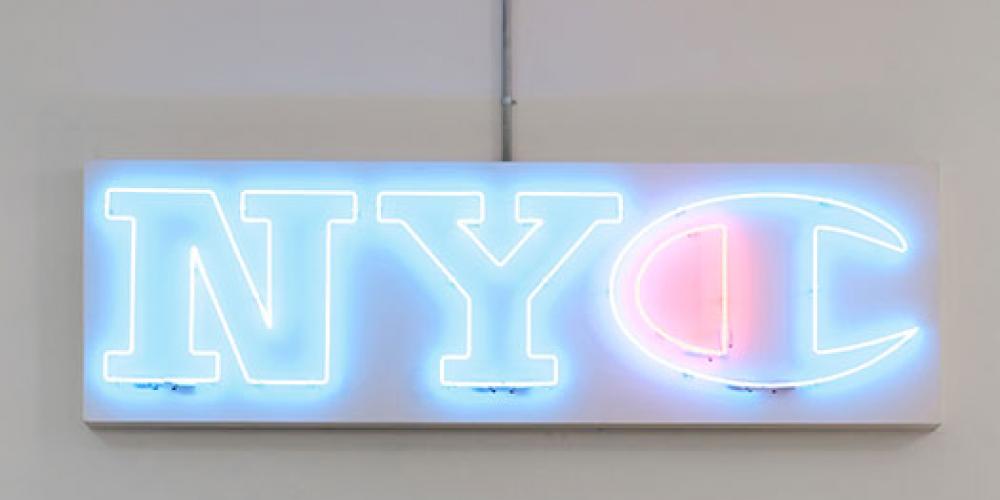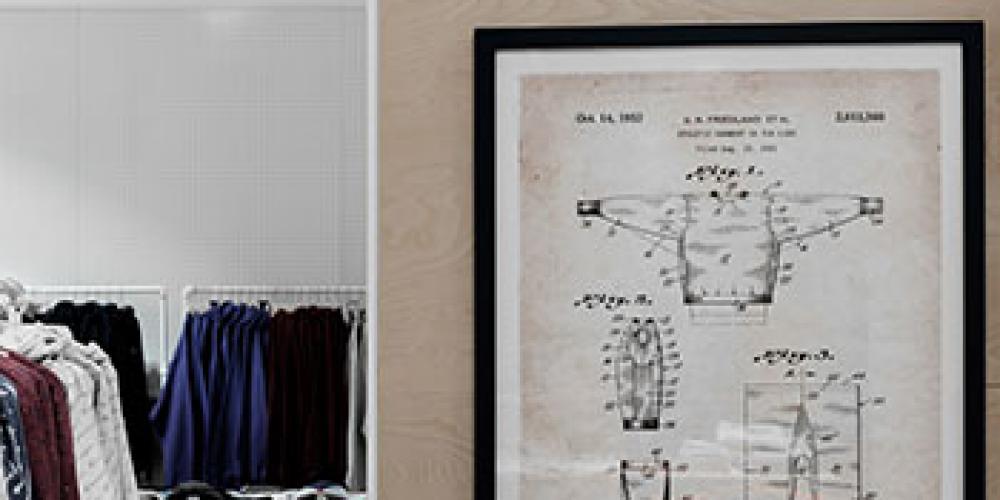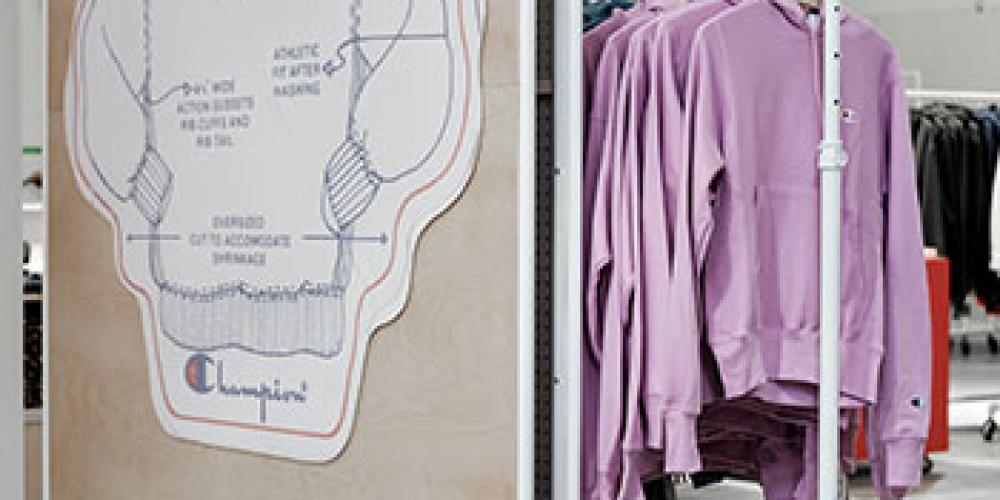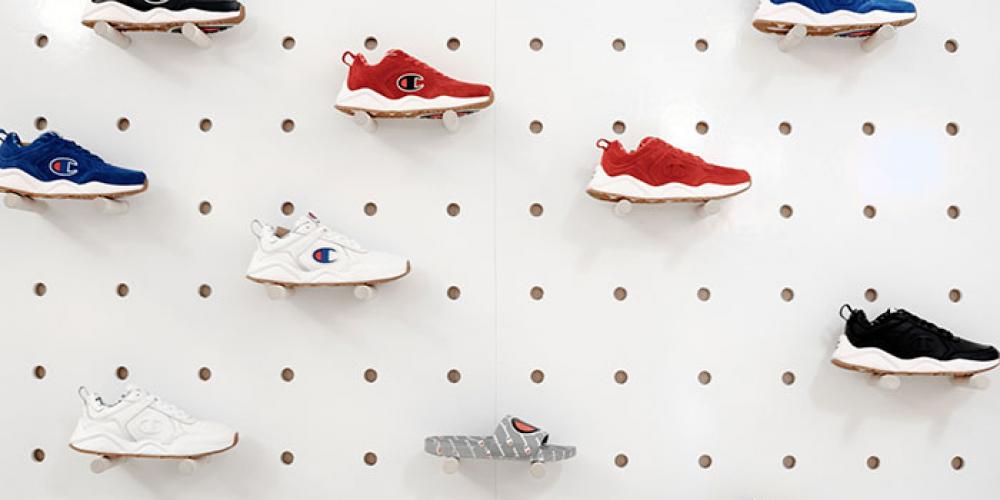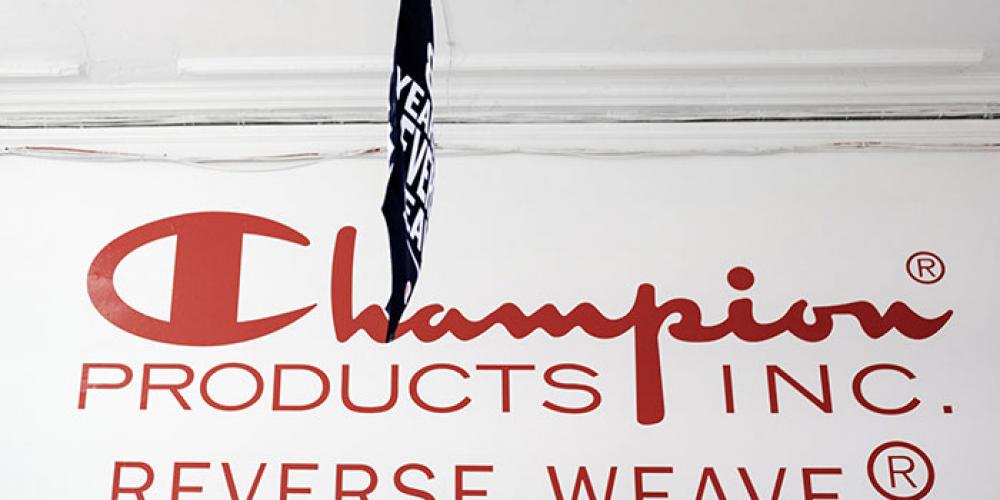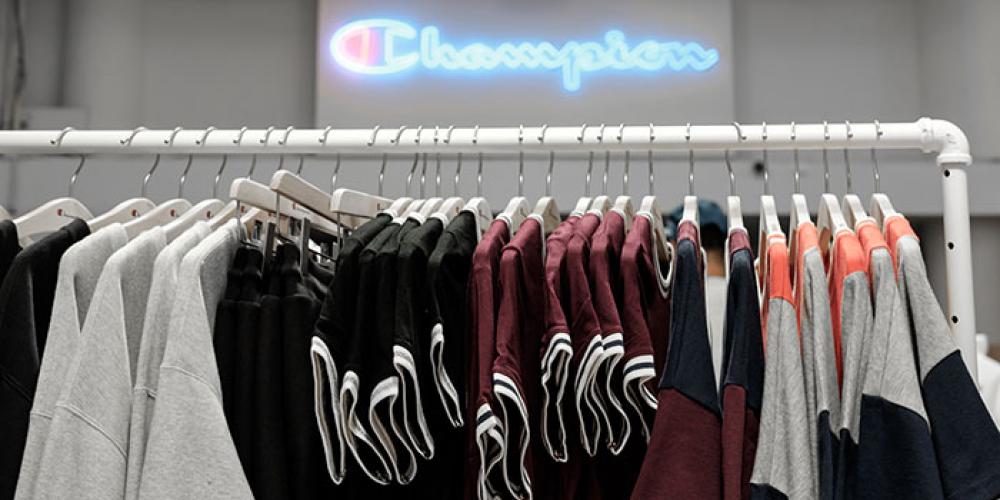 Iconic athletic apparel brand Champion Athleticwear continues its foray into brick-and-mortar with the opening of its second U.S. store on Aug. 25.
Located in Lower Manhattan, the 4,900-sq.-ft. Champion is designed to bring the heritage of the nearly 100-year-old brand to life in an industrial, modern setting. It includes vintage imagery and a sports-inspired arena-like area, with actual bleachers providing customer seating. Recycled basketball courts have been reimagined as display fixtures.
The new store will offer onsite customization, including patches and embroidery options. Shoppers can design one-of-a-kind Champion garments made on-demand and tailored to their specific preferences. It also will offer exclusive product assortments, regional collections inspired by the New York City locale, and exclusive styles, colors and partnerships with local artists. A dedicated wall of sneakers displays items from the brand's new fall 2018 product line.
In addition, the store will celebrate the 80th anniversary of the brand's signature franchise, "Reverse Weave" sweatshirts and hoodie. Five vintage items will be displayed throughout the store. Other archived pieces related to the brand's history will be displayed in a permanent on-site vault.
"The store will showcase not only our signature franchise, Reverse Weave, but also celebrate Champion's unique heritage as an innovator and pioneer in iconic athleticwear products," said David Robertson, director Champion Brand marketing. "Establishing this touchpoint in New York creates an opportunity to engage with our consumers, share our company's strong heritage, and ultimately bring the brand to life and show what it means to be a champion."
Champion, which is owned by Hanesbrand, has been enjoying a renaissance recently, with new collections and embraced by such models and social media stars as Gigi Hadid and Kylie Jenner. It opened its first U.S. outpost in April, in Los Angeles.
For more slideshows, click here.