First Look: Canada Goose goes 'cold' in New Jersey
Get great content like this right in your inbox.
Subscribe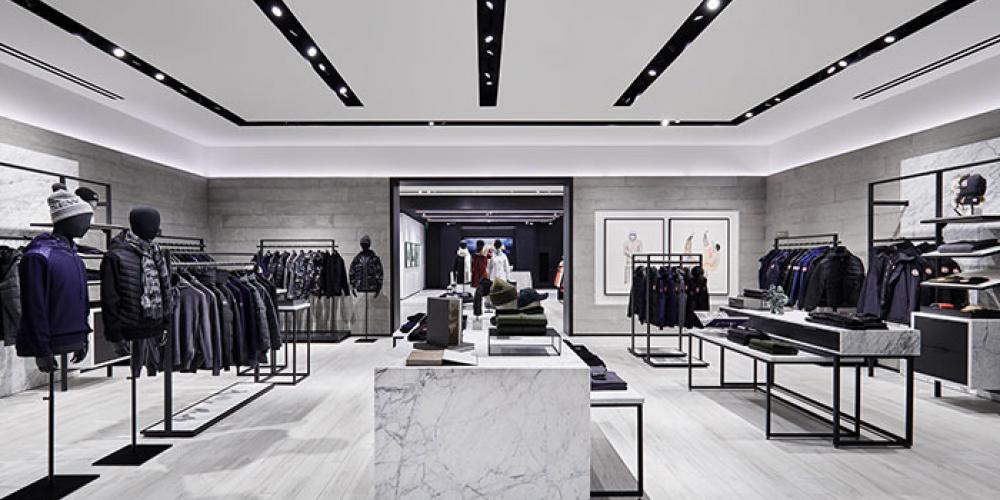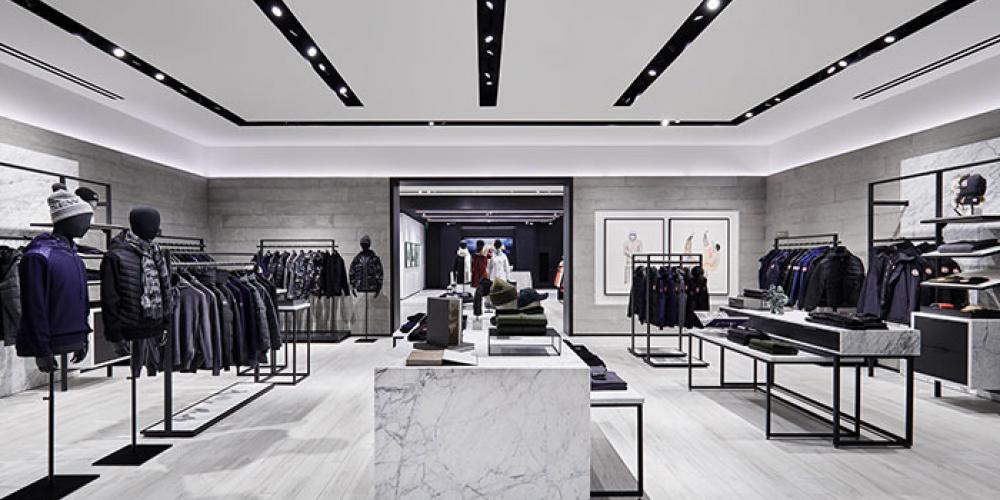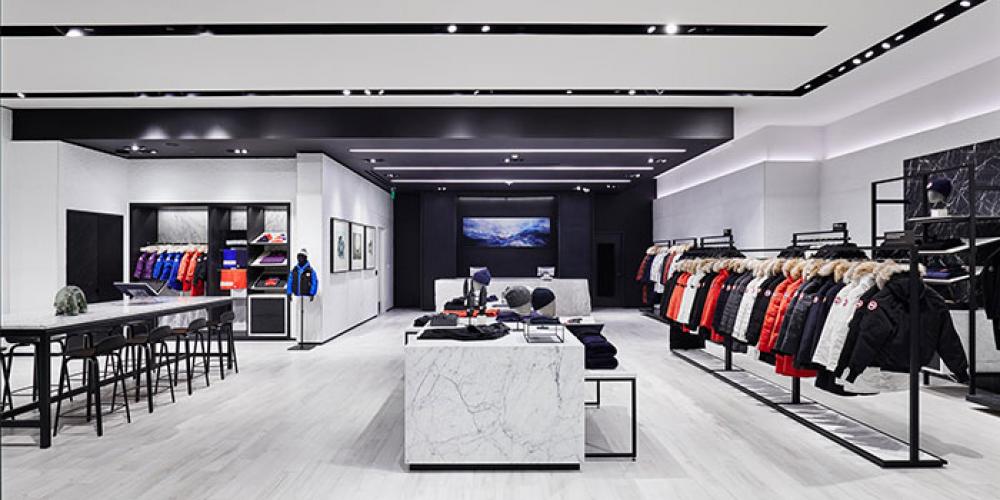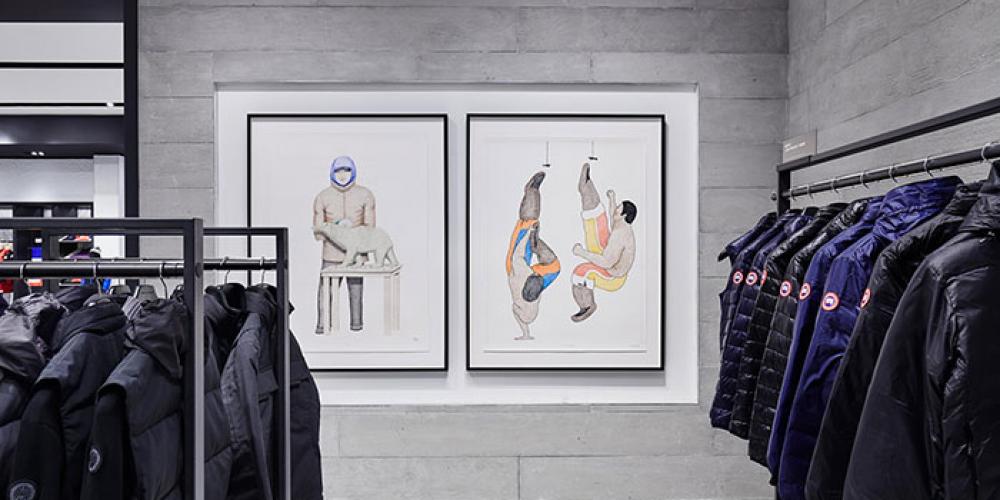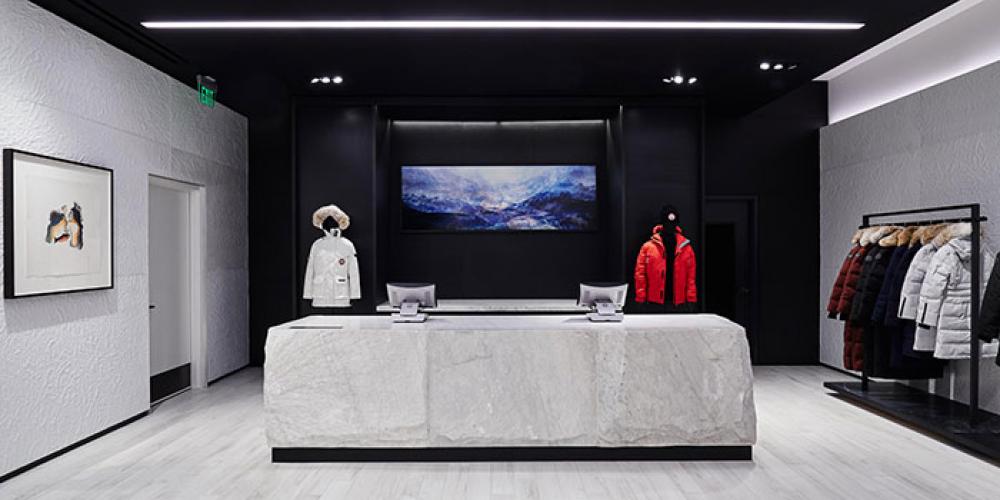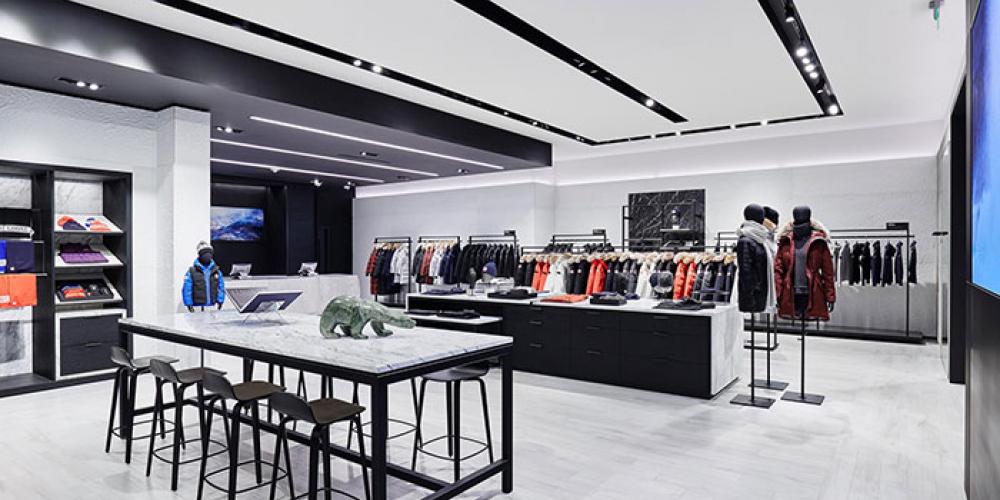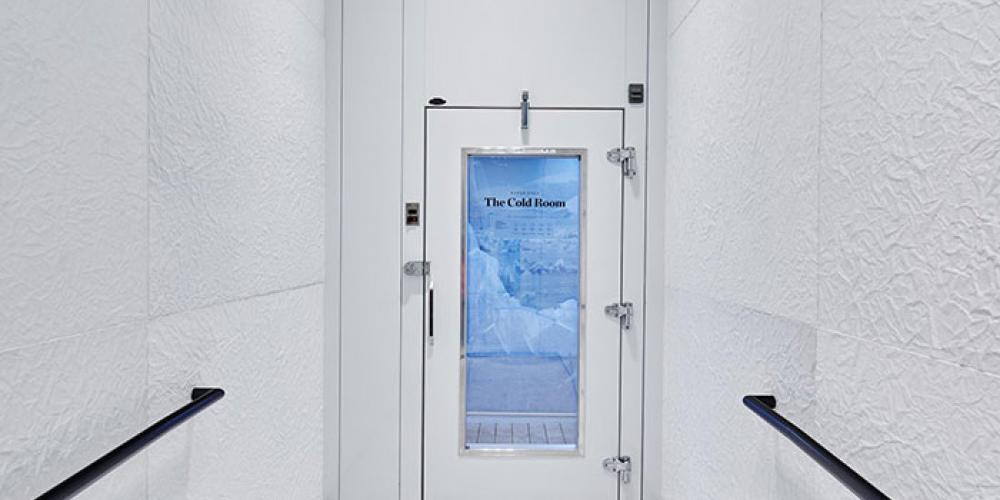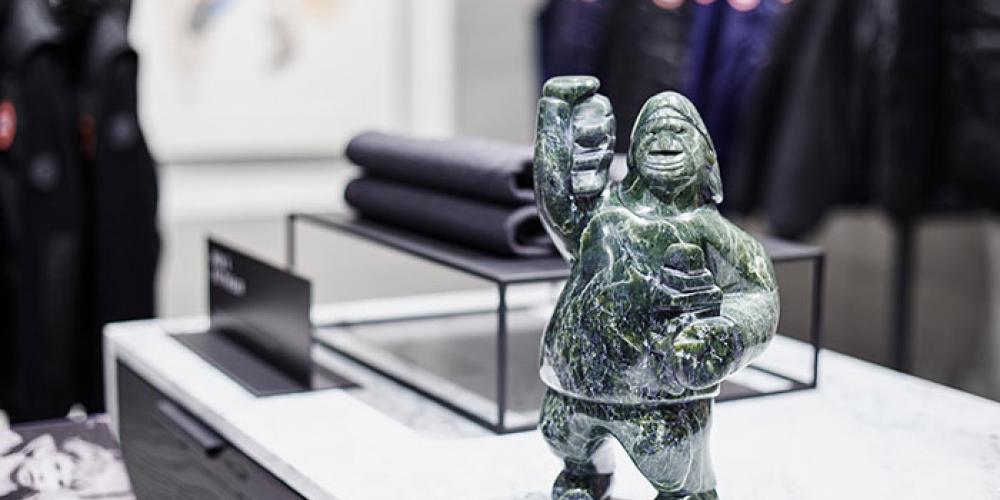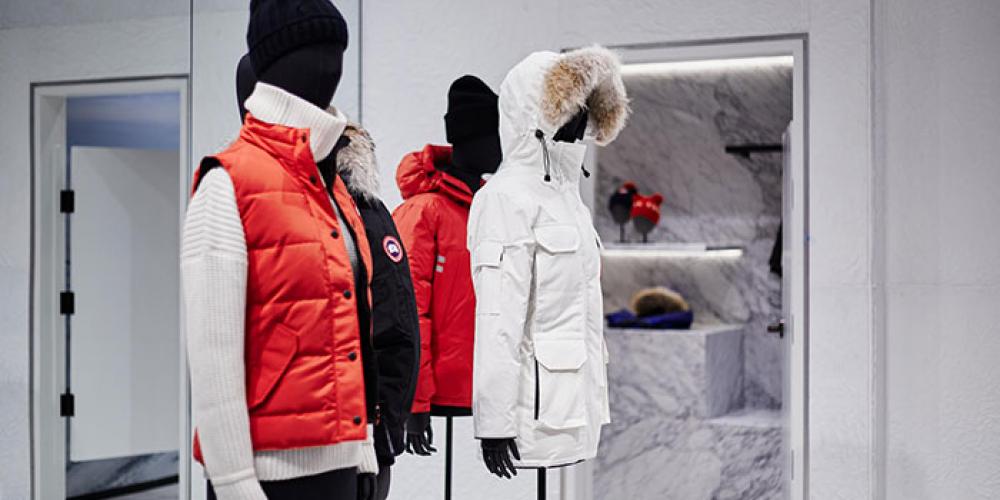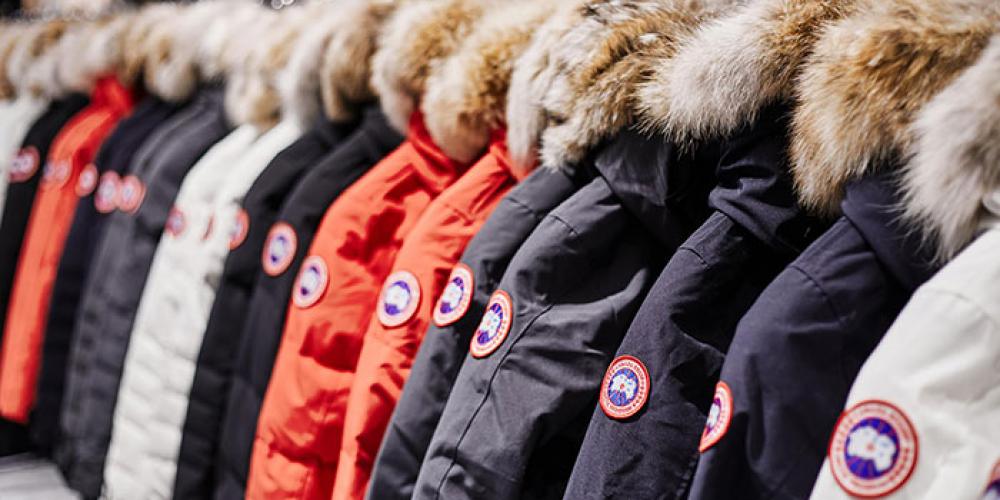 Luxury outerwear brand Canada Goose has brought a blast of cold air to its newest location.
Best known for its signature goose-down jacket with fur-trimmed hood, Canada Goose opened a 5,330-sq.-ft. flagship at Short Hills Mall, Short Hills, N.J. The store, the Canadian brand's fourth in the U.S., is one of the company's first in North America to offer a "cold room."
The refrigerated space, about the size of a large fitting room, offers an immersive experience where customers test parkas and jackets amid a range of different temperatures — including one as low as minus-13 degrees Fahrenheit. Canada Goose plans to add the cold room to its new store in Montreal, along with select future stores.
Designed to reflect the company's roots and Arctic heritage, the Short Hill store is open and light, with a modern, minimalist look Signature elements include a cash-wrap carved from a single piece of marble and sourced from a British Columbia quarry. The 3,800-lb. desk has been left raw, with minimal polish to evoke the natural wear and polish of glaciers and icebergs.
Works of Canadian artisans are showcased throughout the space, including prints and drawings along with soapstone-carved sculptures that serve as nods to the company's work with Polar Bears International. A striking, composite photograph that describes the slow movement of a Canadian glacier is displayed behind the cash-wrap.
The store features the full breadth of Canada Goose's offerings for men, women and children (including toddlers), with more than 200 jackets and color combinations on display, along with accessories.
Founded in 1957, Canada Goose went direct to consumers in 2014 with an e-commerce site. It opened its first freestanding stores in 2016, with flagships in Toronto and
New York City
. It currently operates a total of eight stores in seven cities, including London, Toronto, New York, Boston, Chicago, Calgary and Tokyo, which is operated by its distribution partner. It sells online in 12 countries, and in goods are also sold through select department stores and specialty stores.
The company recently announced plans to expand in Greater China, including opening stores in Beijing and Hong Kong, launching e-commerce via Alibaba Group's Tmall platform, and establishing a regional head office in Shanghai.