Another first for Starbucks
Get great content like this right in your inbox.
Subscribe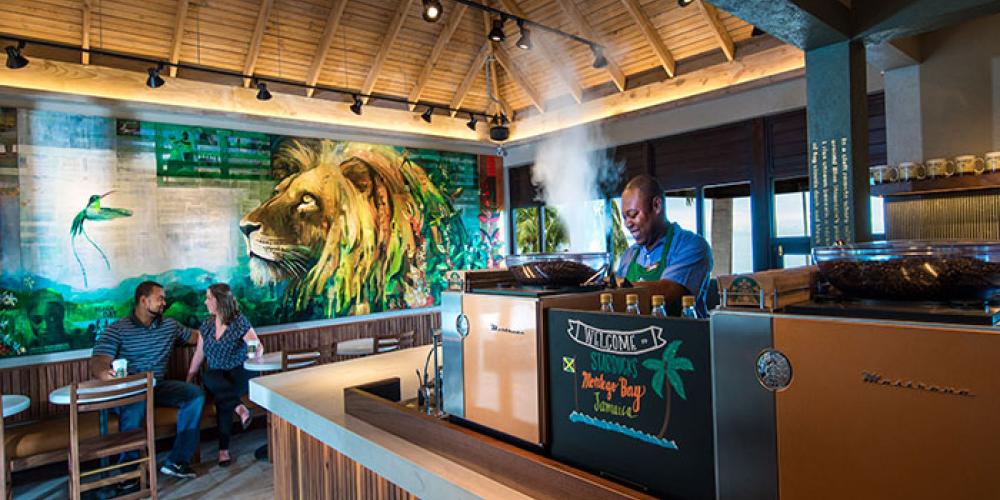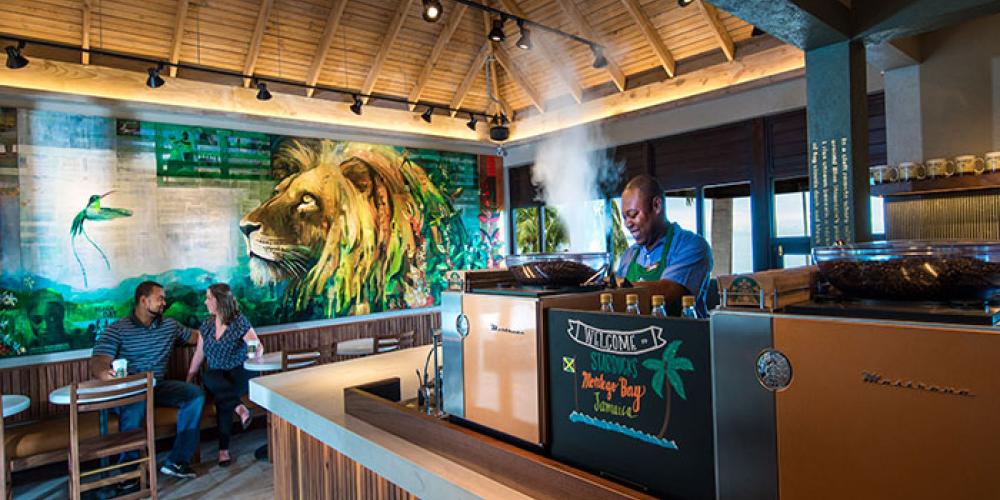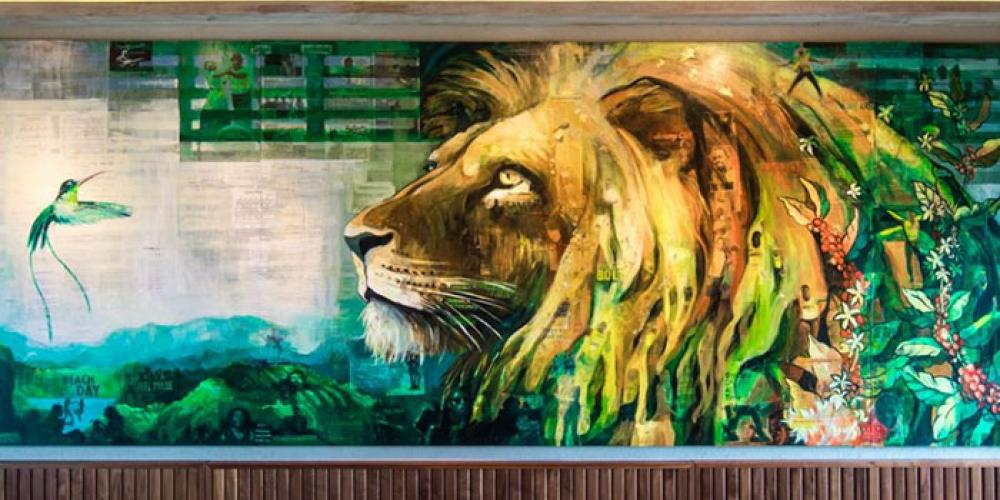 Starbucks has entered its 76th global market with the opening of its first store in Jamaica.

The new location, at the popular Doctor's Cave Beach in Montego Bay, has a design that pays tribute to Jamaica's people and rich coffee heritage. The 1,200-sq.-ft. space features distinctly local design elements, including pickled-wood vaulted ceilings and louvered windows that have been preserved from their original state and enriched to create an authentic beachside café experience.

Custom artwork from locally based artist Fiona Godfrey is featured throughout the space. Godfrey's mural of a majestic lion draws from the colors of Jamaica – black, green, yellow and red – with touches of gold and ochre for the lion's face. The national symbol for Jamaica, a hummingbird, is also portrayed. And in a nod to world-renowned Jamaican coffee, the country's famous misty blue mountains accent the background of her mural.

"The lion is meant to represent the heart and spirit of the Jamaican people," said Denise Rodriguez, design manager for the Starbucks store in Jamaica. "He's not a fierce or intimidating lion, he's majestic and mighty, but gentle and caring – connecting eyes with the hummingbird, or Doctor Bird as it's locally called, and embracing her, acknowledging her, and respecting her."

Similar gold touches can be found throughout the store. The coffee bar is covered in walnut panels that feature subtle gold-painted reveals, the backwall granite is embedded with delicate gold flecks, and an excerpt from a Jamaican poem, "The Song of the Blue Mountain Stream" is hand-painted in gold, serving as a backdrop at the Espresso Bar.

The familiar local greeting of "hail up," hand-painted by a local sign company, greets customers as they enter the store, and a well-wishing "walk good" meets customers at the end of the coffee bar.

Starbucks stores in Jamaica are operated by Caribbean Coffee Baristas Ltd., a joint venture between Ian Dear, CEO of restaurant management and franchise operator Margaritaville Caribbean Group and Adam Stewart, who is also deputy chairman and CEO of Sandals Resorts International.

Together, they plan to open up to 15 locations in Jamaica over the next five years, with the next site due to open in Kingston in 2018.

The opening of the store Jamaica represents Starbucks' 17th market in the Latin America and Caribbean region.