Shoppers, builders, politicians, and Big Bird flock to Hudson Yards opening
Get great content like this right in your inbox.
Subscribe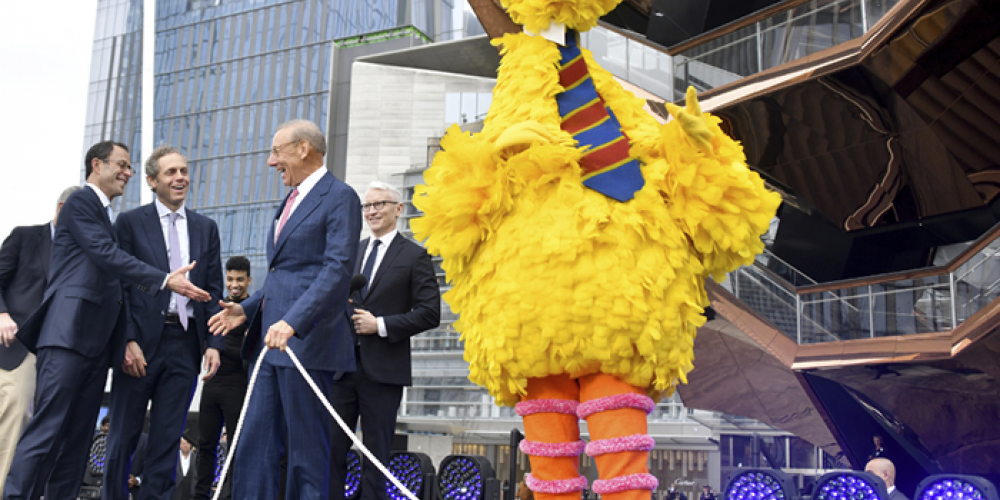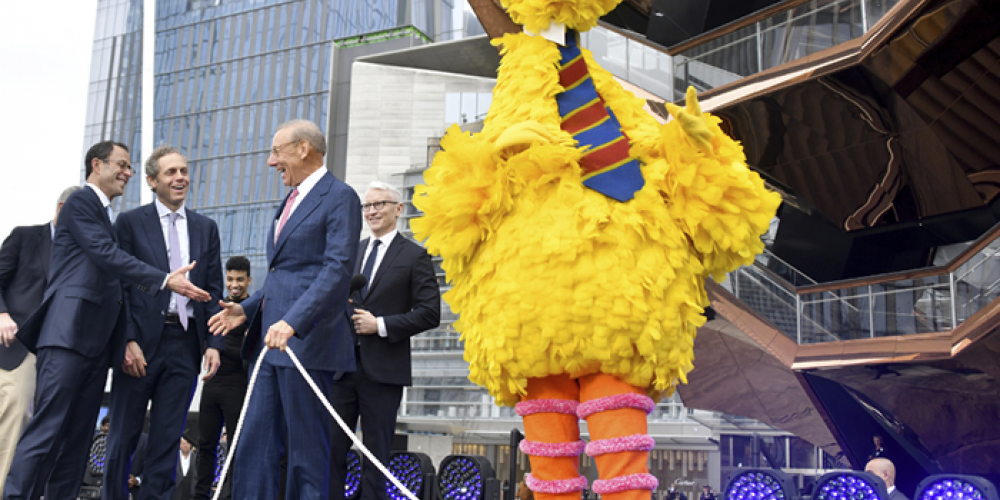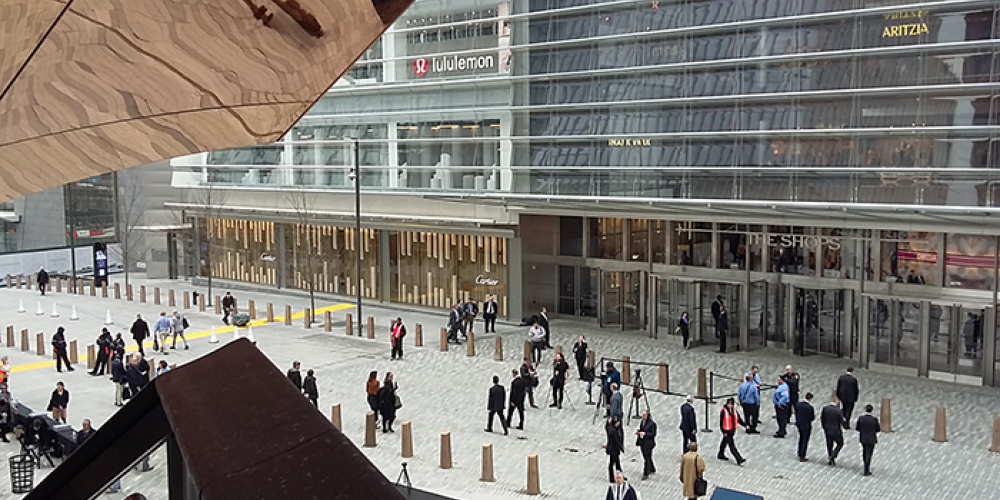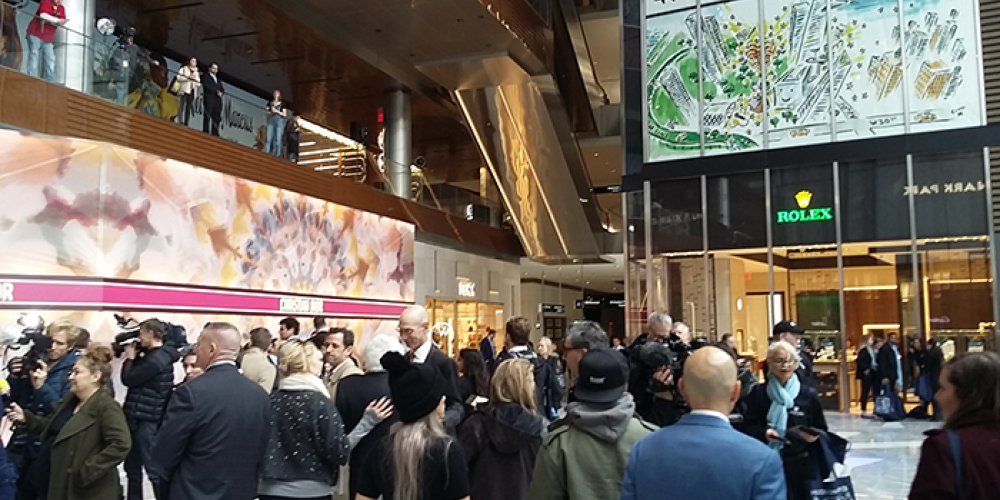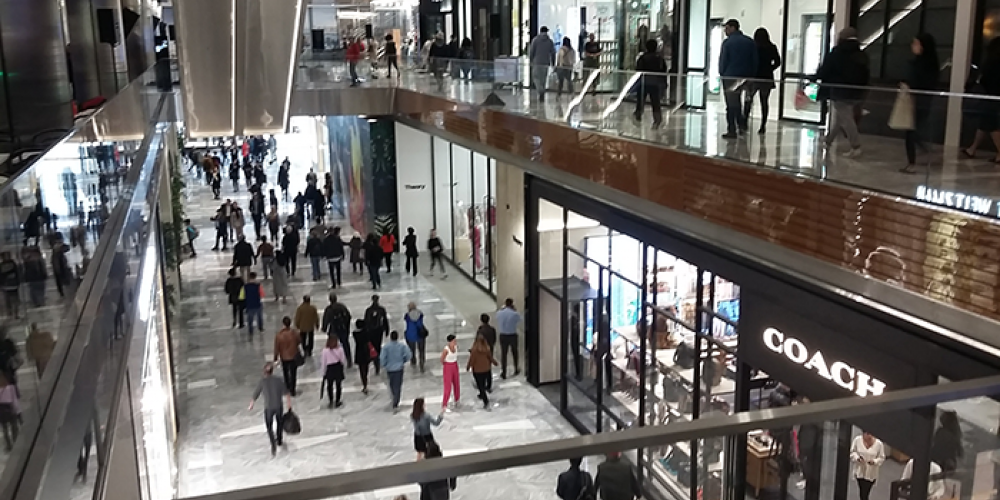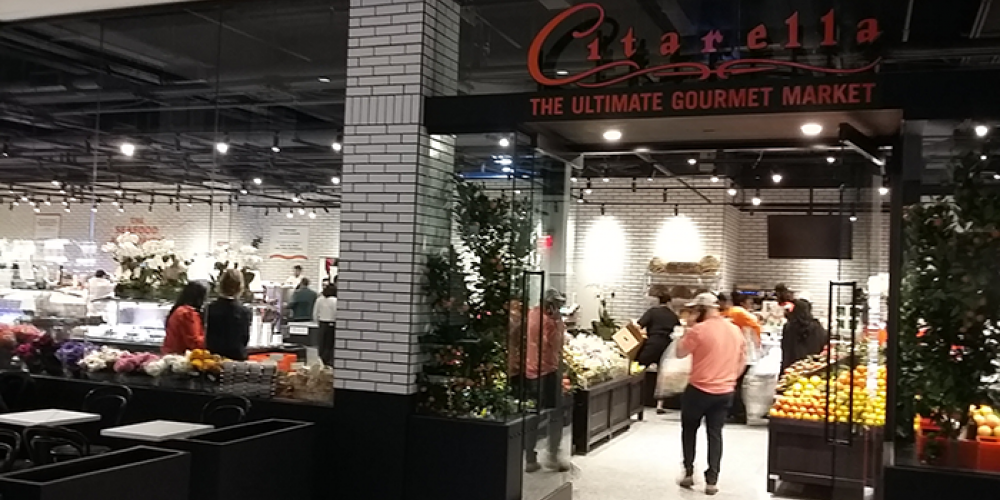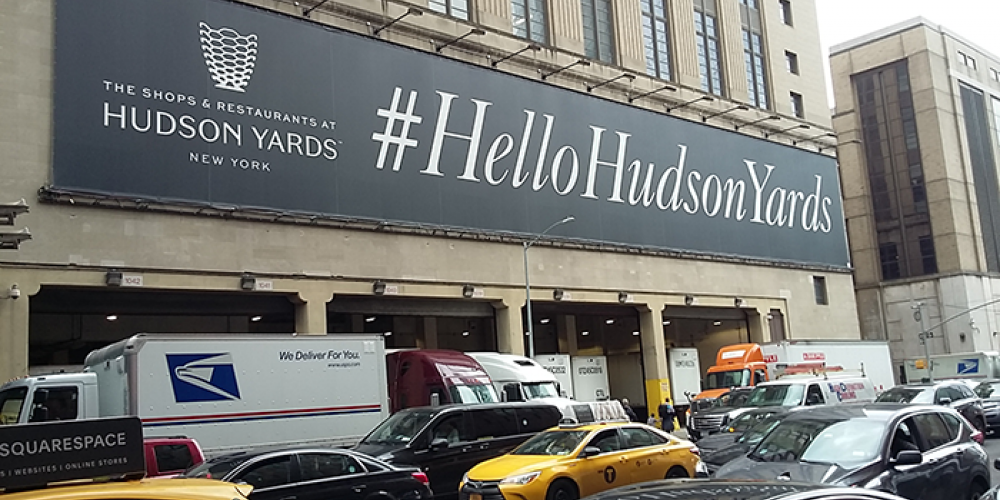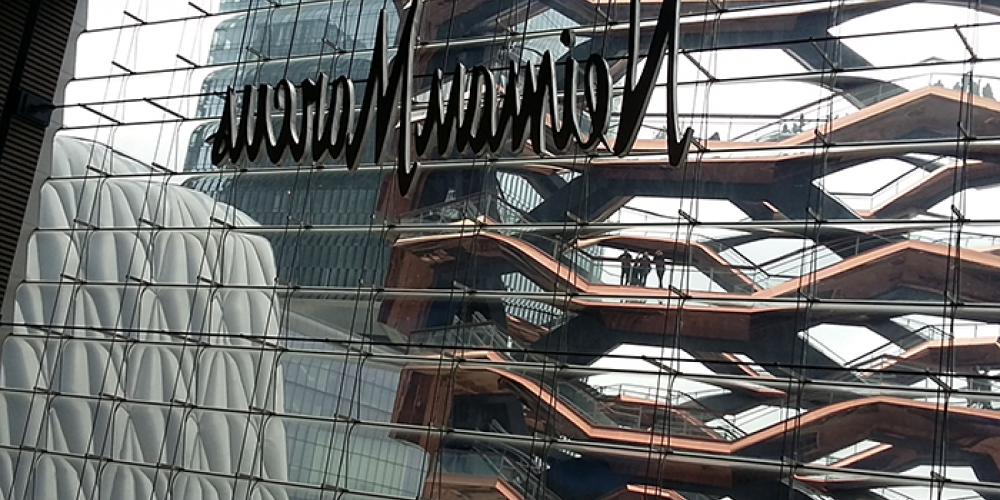 On Friday, March 15, a shiny new city was born within the confines of a great old city.
Andra Day sang "I'll Take Manhattan" to kick off the official opening ceremonies of Hudson Yards, the huge new development on the borough's West Side. Co-developed by Related Companies and Oxford, Hudson Yards adds 18 million gross sq. ft. of building area to the city, more than 1 million of it retail.
Hudson Yards' appearance on the New York scene is nothing less than monumental, which is saying a lot for the nation's largest city. Related Companies expects 125,000 people a day to inhabit Hudson yards to live, work, and play.
The 101-story 30 Hudson Yards is taller than the Empire State Building six blocks to the east. Neiman Marcus makes its New York debut at The Shops of Hudson Yards. The entirely LEED-certified project has two microgrid cogeneration plants that will keep its lights on even as the Broadway lights dim during blackouts. And Vessel, a beehive-like tower of connected staircases, is destined to become regular stop on tourist bus tours.
Anderson Cooper served as the master of ceremonies, preceding a procession of speakers that included Senator Charles Schumer, Related Companies chairman Stephen Ross, and Sesame Street's Big Bird.
"I pause and take this all in and I'm still awed by all of it. This is an historic moment," said Ross, perhaps the crucial member of the so-called "Group of 35" civic and business leaders who came together decades ago to plan for growth in the area, which borders Hell's Kitchen to the north and Chelsea to the south.
Ross credited New York Mayor Michael Bloomberg's administration for spending $4 billion on necessary infrastructure improvements, as well as all the architects, designers, engineers, and skilled craftsmen who erected a major new neighborhood in the space of six years.
"We completed the project on time," Ross said. "Thank you, New York."
Schumer hailed Ross as "the only guy who could build a city within a city over a rail yard that was a hole in the ground."
Most of Hudson Yards sits on a 10-acre "platform" built over the rail yard, supported by 300 caissons of varying sized drilled into bedrock between the tracks. Only 38% of the project is suitable to support structures, leaving plenty of airy gathering spaces.
When Big Bird brought the opening ceremonies to a close saying, "Welcome to our neighborhood," the invitation-only crowd of project partners, civic leaders, and press became the first group to climb Vessel. The combination sculpture-observation tower designed by Thomas Heatherwick serves as the graphic symbol of Hudson Yards in signage and promotional materials.
The doors of The Shops at Hudson Yards were open to the general public, and huge numbers of curious New Yorkers streamed in. In the lineup are Zara, H&M, Athleta, Lululemon, Rolex, Brooks Brothers, Cartier, Uniqlo, Fendi, Kate Spade,B8ta, Tiffany & Co., Tory Burch, MAC Cosmetics, Banana Republic, Patek Philippe, and Dior.
Retail firsts include Mack Weldon's and Rhone's first stores ever and M. Gemi's first permanent store in New York.
Connect with me on LinkedIn
|
Follow me on Twitter