First Look: Apple store turns up the heat in Miami
Get great content like this right in your inbox.
Subscribe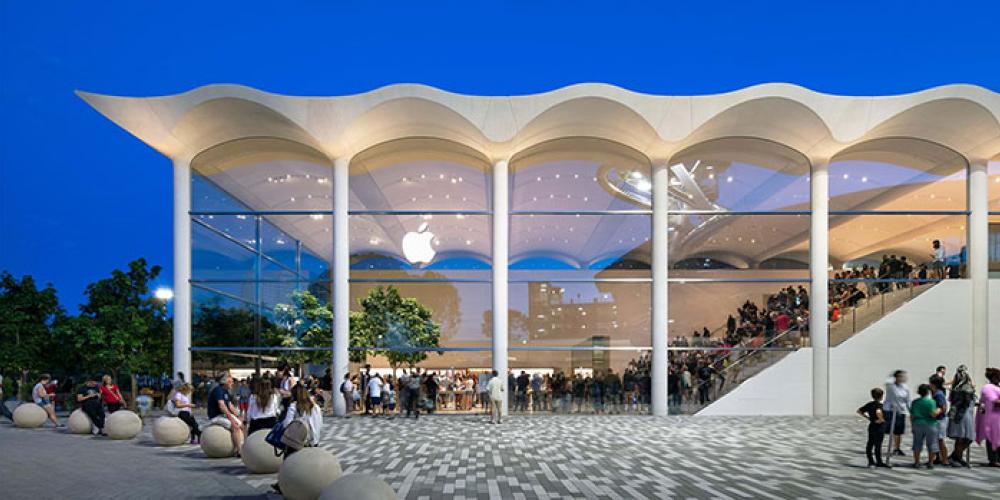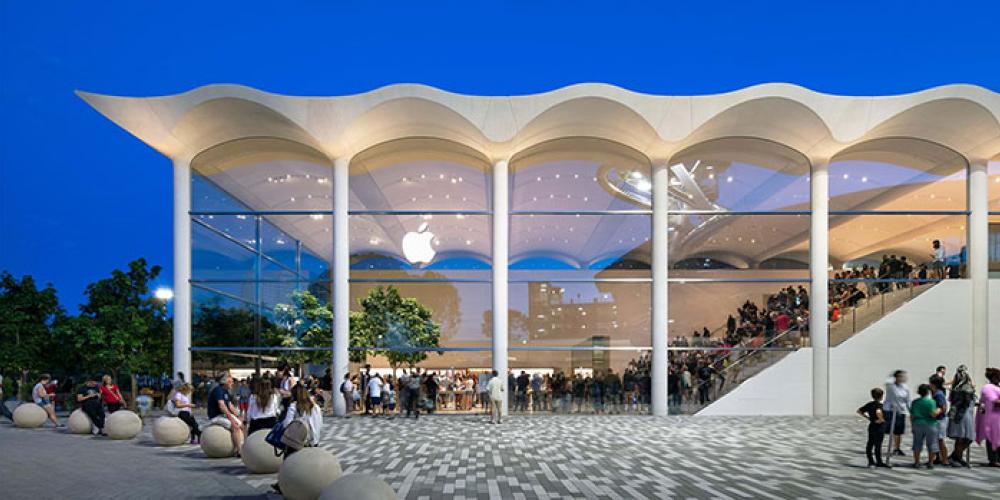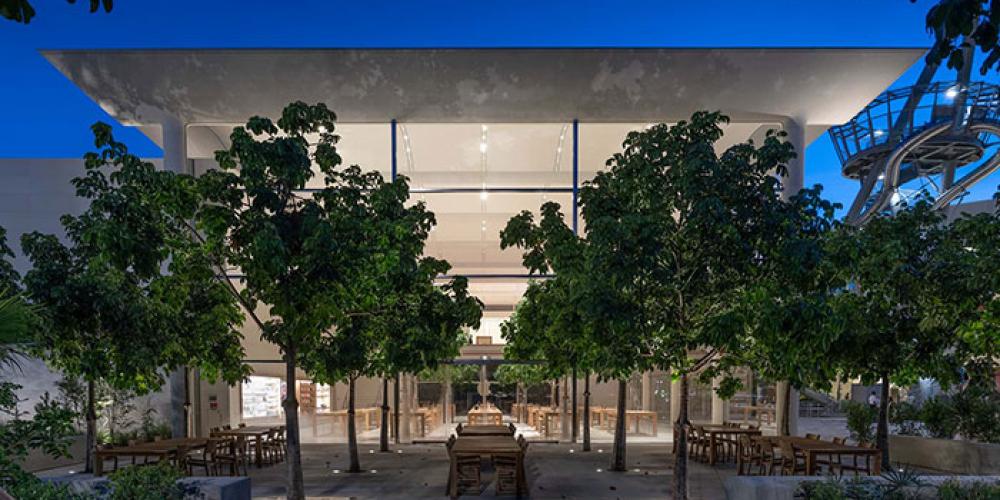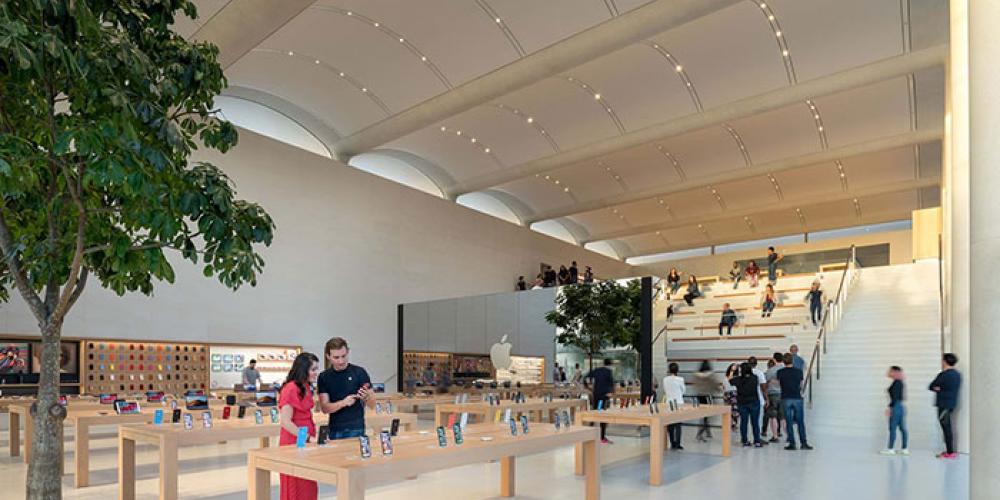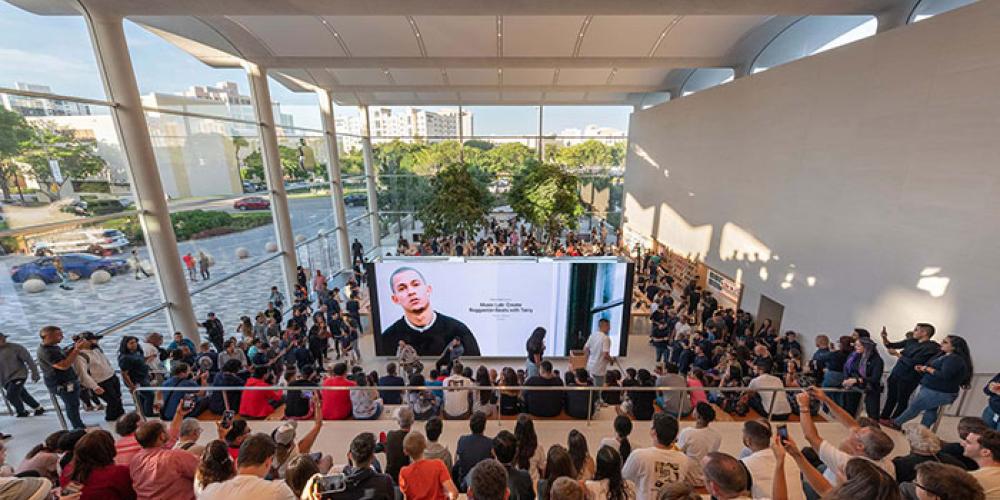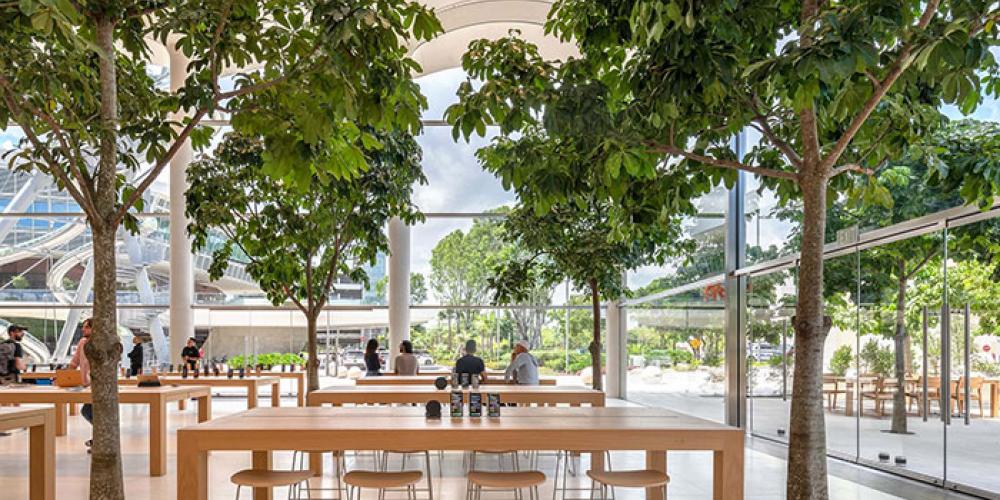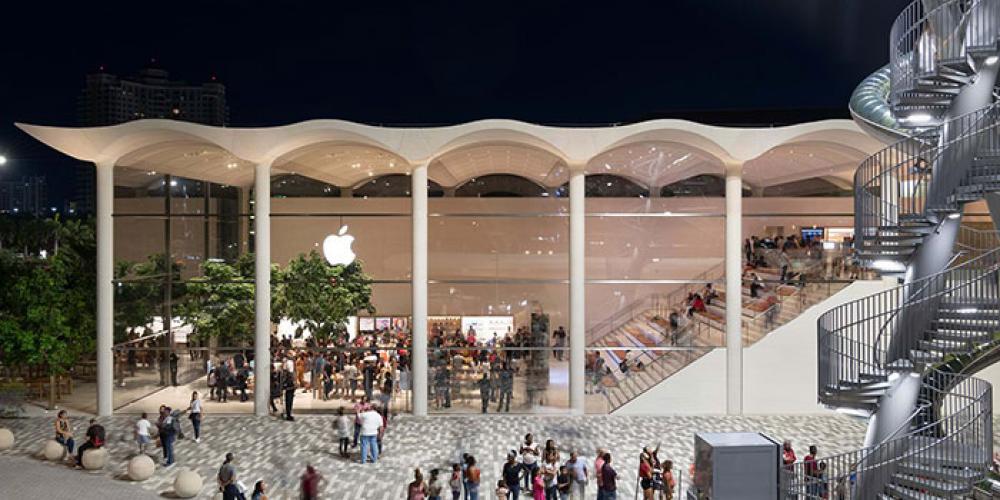 Apple has gone to new heights —literally — with the opening of its store at Aventura Mall, in Miami.

Located in the new wing of the mall, Apple Aventura is designed to embody Miami's spirit of openness, with the store's materiality and flowing spaces inspired by the region's Art Deco buildings and climate. The two-level space is adjacent to the mall entrance plaza.

A densely planted garden that welcomes visitors with teak tables and chairs serves as an outdoor "Genius Grove" and as a place for visitors to relax. A glazed façade blurs the boundary between the interior and exterior, with the grove of trees and display tables flowing into a double-height hall which is topped with an undulating, vaulted roof.

Made solely from precast elements, the roof has 80-ft.-long concrete beams that span 60 ft. between slender steel columns and are clad with a concrete casing. Between the beams, 20-ft.-wide concrete arches span to form the barrel-vaulted ceiling, which is covered by a white fabric on the underside for acoustic support. (Apple Aventura is the first Apple store to feature white precast concrete as the predominant structural system.)

The roof also harvests rainwater that reduces the potable water consumption by around 170,000 gallons annually. The color and materiality of the roof, along with the extended eaves that shade the principal façades, protect the store from excessive sun.

Inside, a staircase forms an amphitheater-styled area called the Forum, which serves as the social heart of the interior. Sloping downward, the staircase has leather seating (and integrated charging stations) where people can watch and experience Apple's varied program of talks and events on a freestanding video wall.

"This store is very 'Miami' to me – its special trees, the light and the new roof," said Sir Jonathan Ive, Apple's chief design officer. "It is also quintessentially Apple, marrying the outdoor lifestyle with a sense of freedom and creativity that is intrinsic to the way we work."

Foster + Partners' integrated design team of architects and engineers worked in close collaboration with Apple' design team on the Aventura store.