Taking Stock of Retail's Analytics Capabilities
Get great content like this right in your inbox.
Subscribe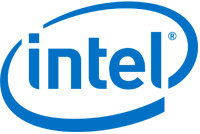 When it comes to using data and analytics to drive business results, where does the retail industry stand relative to other industries? And more importantly, where does your company stand against a retail industry index?
In this webinar, International Institute for Analytics CEO Jack Phillips will reveal for the first time ever, IIA¹s retail industry analytics maturity index, and describe the characteristics of the highest-performers.
By submitting this form, you are confirming you are an adult 18 years or older and you agree to Intel contacting you with marketing-related emails or by telephone. You may unsubscribe at any time. Intel's web sites and communications are subject to our Privacy Notice and Terms of Use.
www.intel.com/privacy
www.intel.com/terms
For
Chain Store Age
's privacy policy, please click here: 
Chain Store Age Privacy Policy
[contact-form-7 id="199644" title="Taking Stock of Retail's Analytics Capabilities"]