08/20/2018
Retail's Point of No Return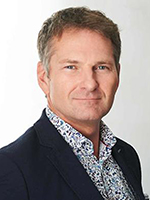 Retail as we know it, is dead. Rather than wasting time debating this growing reality, today's retailers are better served adapting to a future that will be unrecognizable from the market of today.
Doug Stephens, founder of Retail Prophet, will share actionable insights on the realities facing retailers in the new era and the 5 biggest hurdles they'll have to overcome in order to truly reinvent their customer experience.
This highly visual and fast-paced webinar will offer a compelling view of a future in which every aspect of the retail experience is being radically transformed.
The research and learnings shared will not only help you survive the disruption, but thrive in spite of it.
Information collected by this form will be shared with our co-sponsor Century Link.
To view our privacy policy, click here:
Chain Store Age