Former Home Depot CEO joins cannabis company
Get great content like this right in your inbox.
Subscribe
[caption id="attachment_485035" align="alignright" width="200"]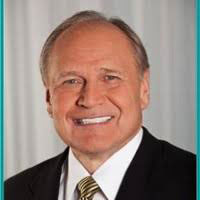 Nardelli[/caption]
A familiar retail executive has joined a cannabis and hydroponics company with big ambitions.
GrowGeneration, the retail chain of hydroponic and organic gardening products announced it has hired Bob Nardelli, who served as CEO of Home Depot from 2000 to 2007, as a senior strategic advisor. Prior to Home Depot, he served as chairman and CEO of Chrysler, from 2007 to 2009.
GrowGeneration is on a stated quest to own and operate its branded stores in all the major legalized cannabis states in the United States and Canada. Currently, it has 23 stores, including five in Colorado and five in California.
The company estimates that roughly 1,000 hydroponic stores are in operation in the U.S. By 2020, the market is estimated to reach over $23 billion with a compound annual growth rate of 32%.
Nardelli's role at GrowGeneration will be to explore potential partnerships. He'll also provide advice on matters relating to supply chain, merchandise, branding, distribution, new product introductions, pricing and channel selection, the company said.
"Bob is a globally recognized business visionary," said Darren Lampert, CEO of GrowGeneration. "He comes with a strong track record of executive operations to generate accelerated, profitable growth and shareholder value across many industry verticals that are of great interest to us. We see many direct parallels from Bob's Home Depot experience that we can apply to GrowGen's growth plans and strategies."
Nardelli left The Home Depot in January of 2007. He was replaced by Frank Blake.