Is it the City of Brotherly Love, or the City of Brewpubs?
Get great content like this right in your inbox.
Subscribe
Retail has evolved in recent years to put a greater emphasis on restaurants, entertainment venues and other uses that focus on shoppers' experiences rather than goods easily purchased online. Meanwhile, craft brewing has exploded in popularity, with the number of U.S. craft breweries nearly doubling since 2014 to more than 7,300, according to the Brewers Association.
[caption id="attachment_487501" align="alignright" width="189"]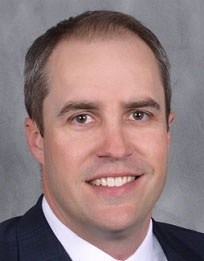 Brian Bruzek[/caption]
These trends dovetail exceptionally well for retail-center owners. Microbreweries and brewpubs offer original fare that customers typically can't find elsewhere. Many foster a sense of community among customers through local ownership, on-site events, artisanal atmospheres, and charitable programs. Operators that can capture that vibe in a space of 5,000 to 10,000 sq. ft. can become a highly sought-after anchor tenant that draws new and repeat customers alike to a center.
We're seeing numerous examples of this trend in the greater Philadelphia region, including breweries revitalizing underused industrial spaces, opening seasonal beer gardens and offering tours with free samples. Pennsylvania already has a strong beer culture as home to Yuengling & Son, one of America's largest and oldest craft brewers. The microbrewery phenomenon certainly will be a chief topic of conversation this week's ICSC Deal Making show in Philadelphia.
CBRE's researchers have tracked microbreweries doubling or even tripling the square footage of retail and industrial buildings that they collectively occupy in various U.S. markets over the past decade. That includes hefty microbrewery contingents in Texas (4.8 million sq. ft.) Detroit (873,510 sq. ft.), Ohio (824,397 sq. ft.), Minneapolis-St. Paul (600,094 sq. ft.), Indianapolis (424,764 sq. ft.) and St. Louis (637,560 sq. ft.).
Microbreweries in Philadelphia offer a great case study of how this dynamic industry ferments and expands.
Yards Brewing:
Two college friends launched Yards Brewing Co. in 1994 from a garage in Philadelphia's Manayunk neighborhood. Today, their beer is distributed across Pennsylvania and three neighboring states.Yards opened its new brewery and taproom location at 500 Spring Garden Street in Philadelphia in November 2017 with CBRE's help. The 90,000-sq.-ft. industrial space allows Yards to brew onsite and operate a full-scale restaurant. Amenities and attractions include the main bar; a lounge with a pool table, dart board and shuffleboard; private-event space; outdoor seating; and 40-minute tours with free samples.
Evil Genius:
Founded in 2011, Evil Genius Beer Co. moved in 2017 into an 80,000-sq.-ft. former warehouse in Philadelphia's Kensington neighborhood. The microbrewery is known nearly as much for the quirky names it bestows on its beers (Purple Monkey Dishware; "Santa!! I know him!") as it is for its beer, though a tasting room dubbed "The Lab" is also a hallmark. Its building, which had been vacant for several years, still has an historic, industrial feel. The microbrewery fosters a playful, community vibe by outfitting its entryway with couches and a Sega Genesis gaming system, as well as allowing patrons to bring their dogs to its new, outdoor Evil Genius Beer Garden adjacent to the brewery.
Iron Hill Brewery:
Launched in the basement of Delawarean Kevin Finn, with help from friend Mark Edelson and restaurant expert Kevin Davies, Iron Hill Brewery is today the most award-winning brewery east of the Mississippi River. Iron Hill has grown steadily since opening its first location in 1996 and has plans for 20 breweries in 2020. In September 2018, Iron Hill opened the doors to its 15th Philadelphia location in the ground floor of East Market, a mixed-use development site, making it the first onsite brewery in Center City. The 8,500-sq.-ft. space, which seats 275 people both inside and out, includes a full-open kitchen and capacity to brew 900 barrels of beer annually.
The bustling Bridge Street in the Philly suburb of Phoenixville is home to a number of microbreweries.
Stable 12
started with three friends brewing beer in a vacant barn at one of the partner's family farms. Stable 12's taproom in Phoenixville, which opened in 2015, offers a range of draft beers and a menu of appetizers, burgers and sandwiches.
In 2017,
Root Down Brewery
moved into the 13,000-sq.-ft., former Superior Beverage Co. space with exposed brick walls, restored flooring and an original, old-timey elevator. The brewery's massive fermenters can be seen behind its lengthy bar. In addition to a full kitchen, Root Down has atmosphere aplenty, with graffiti art on the walls, Kung Fu movies on the televisions, video games, bubble hockey and corn hole.
Also on Bridge Street is
Conshohocken Brewing Company's
"Rec Room", which offers customers a rooftop bar, ping pong tables, shuffleboard, a foosball table and an extensive menu. In addition to the Phoenixville location, Conshohocken Brewing Company—which launched their first location in Conshohocken along the Schuylkill River Trail in 2014— has a tasting room in Havertown and a second brewpub in Bridgeport. Their fourth location, a 30-barrel brewery, just opened in King of Prussia.
If you want a quick education on the brew pub, you can get it in the City of Brotherly Love. The only challenge is keeping from sampling the products in each location.
Brian Bruzek is a Senior Vice President in CBRE's Conshohocken office, specializing in retail advisory and transaction services.